2015 Mitsubishi RVR: Good In A World Of Great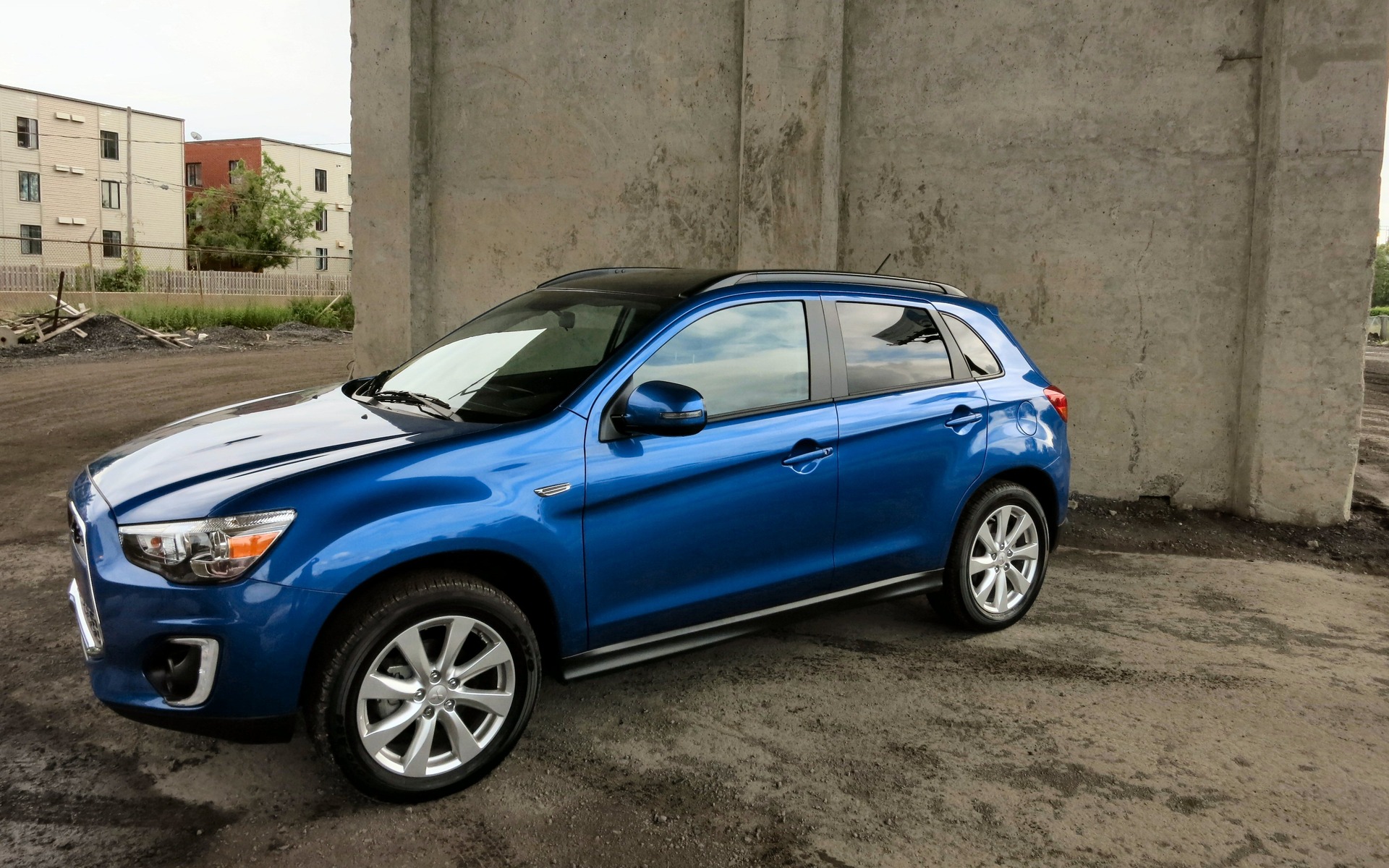 Strong points

Aggressive styling
Decent power
Available all-wheel drive
Choice of two engines
Good interior space

Weak points

Not as much cargo room as many rivals
Infotainment technologies feel dated
Features-to-dollars ratio not competitive on higher trim levels
Plain interior design
Full report
The 2015 Mitsubishi RVR is the perfect demonstration of the effects of the incredible depth available to buyers shopping for a compact crossover. An explosion of options aimed at young families seeking extra cargo space, rural dwellers coping with treacherous winter snowfalls, and individuals whose lifestyles simply can't be compressed into the confines of a standard hatchback, means that there are now small SUVs suitable for anyone's budget or taste.
Unfortunately, the flooded entry-level crossover market has also sorted itself into a hierarchy of sorts as certain automakers have invested significant dollars in one-upping each other with equipment, technology, and efficiency. This means that companies like Mitsubishi, which haven't poured the same level of development dollars into their North American line-up, are facing a world where a 'good' crossover like the RVR is facing off against a long list of 'great' competitors.
Hey Good Lookin'
One area where the 2015 Mitsubishi RVR need make no apology is styling. Seen from the front, the RVR's protruding snout adds an air of menace not often found amongst compact haulers, and this attitude is backed up by available, and snazzy, LED headlights on the GT AWC trim level (which is what I drove). At the rear the Mitsubishi is also well-served by a nicely-trimmed hatch and roll pan, topped off by a wing that extends the gentle curves of the vehicle's roof.
Things are decidedly simpler inside the SUV, which presents a dashboard that feels drawn from an earlier era of design. I'd be more forgiving of the monochromatic plastics that dominate the RVR's interior were I not riding in the top-tier edition of the vehicle, which to my mind is at least deserving of some splashes of color, chrome, or both to liven things up. Passenger room is respectable, even in the second row, and there's also a decent amount of cargo space on offer by the Mitsubishi if you fold down the back seat.
Don't Dare To Compare
Things start to look less rosy for the Mitsubishi RVR, however, when you park it next to class leaders like the Ford Escape and the Toyota RAV4. Each of these SUVs offers at least 50 percent more interior storage space, along with the kinds of infotainment and communications technologies you simply can't get with the Mitsubishi. Then there's the question of perceived luxury: while the Toyota might be a relatively plain option, the Escape and rivals such as the Hyundai Santa Fe Sport can be ordered with far plusher environs.
Enough Power
At the very least, the RVR one-ups the RAV4 when it comes to engine choice, providing a pair of four-cylinder options as compared to the Toyota's single take-it-or-leave-it approach. The entry-level 2.0-litre mill is good for 148 horsepower and 145 lb-ft of twist, while a more robust 168 horsepower, 2.4-litre engine (that also develops 167 lb-ft of twist) can be had with the GT model. Choosing the bigger motor also requires you to pay for all-wheel drive, a system that in the RVR automatically shuttles output to the rear axle should the front wheels start to spin. You won't be heading off-road with this kind of setup, but you probably won't care much about that when it's getting you safely up an icy driveway.
Entry-level RVRs come with a five-speed manual gearbox, and it's easy to spec a continuously-variable automatic with the 2.0-litre motor (the CVT is standard with the 2.4-litre). I found that my tester, which was equipped with the bigger of the two engines, offered enough acceleration to keep up with traffic, and very little of the buzz that can sometimes plague CVT designs. Handling wasn't sporty, but ride comfort was fine even on Montreal's rough-hewn streets.
What Are Your Priorities?
Fundamentally, the 2015 Mitsubishi RVR asks you to decide what your priorities really are. If you're looking for a very affordable, and practical daily driver, then you can pay as little as $19,998 for the base version of this SUV and cover all of your basic transportation needs. Moving farther up the RVR ladder brings with it diminishing returns: it's hard to find a version of this Mitsubishi that isn't outdone by comparably-priced rivals in almost every category, especially features for your dollar.
If you don't mind a simpler experience out on the road to save a few bucks, then a base RVR might be the ticket. If you want to experience the latest technologies available in a small SUV, you'll have to look outside of the Mitsubishi showroom. Either way, it's hard to recommend the GT AWC edition of this small people mover when the sea of more practical, better-equipped options threatens to drown us all.
Share on Facebook