Protect Your Eyeballs: Here's Mansory's Latest Creation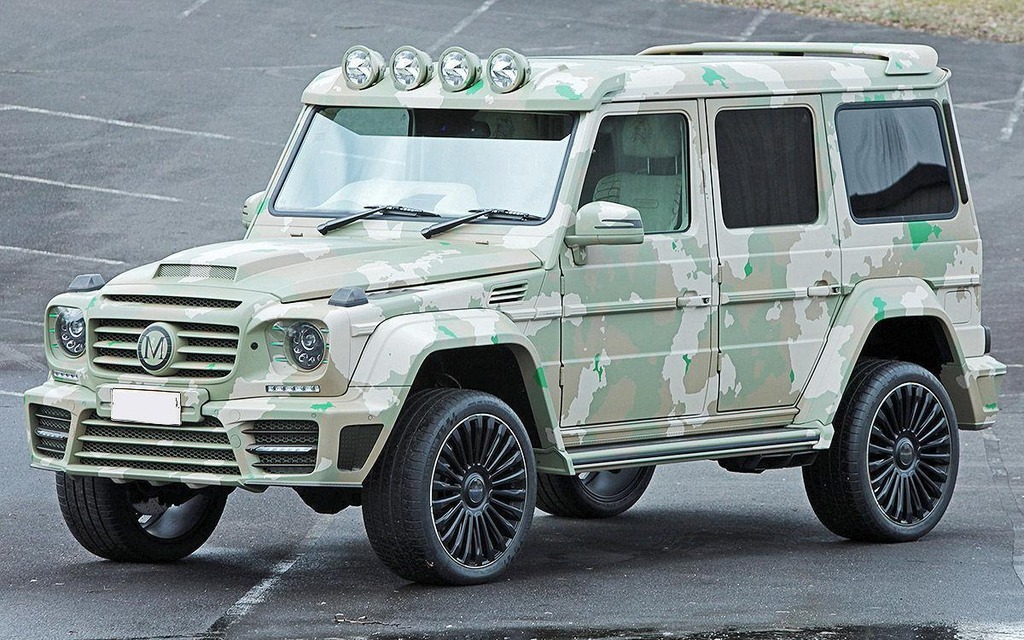 We have talked a few times about Mansory's creations. The tuning shop takes a large variety of luxury vehicles and modifies them in a number of ways, with changes going from ''unique'' to ''overly ridiculous''.
Its latest creation is pretty tactless: the vehicle you see in the above pictures is the Mercedes-AMG G63 Sahara Edition.
The first thing that pops into view is the paint job; with a Desert Storm-style camouflage pattern, the truck should be pretty much invisible in the desert… however, on the roads of Monaco, it will be pretty much impossible to ignore it.
The G63 Sahara also has new fenders that are 80 mm larger than the stock ones. Just like everything Mansory makes, they are made of carbon fibre. The tuner also added a new front bumper, auxiliary lights on the top, a useless wing and huge 22-inch wheels (which will probably never touch the sand of the desert that gave its name to the truck).
Under the hood, the technicians tore through the 5.5-litre V8, replacing rods, pistons, crankshaft, exhaust… the engine now generates 828 horsepower and 739 pound-feet of torque.
In case you're interested in acquiring one of these, Mansory sells each G63 Sahara for 770,00 euros (or about $1,076,914)…
Share on Facebook