Mitsubishi Outlander: All-New For New York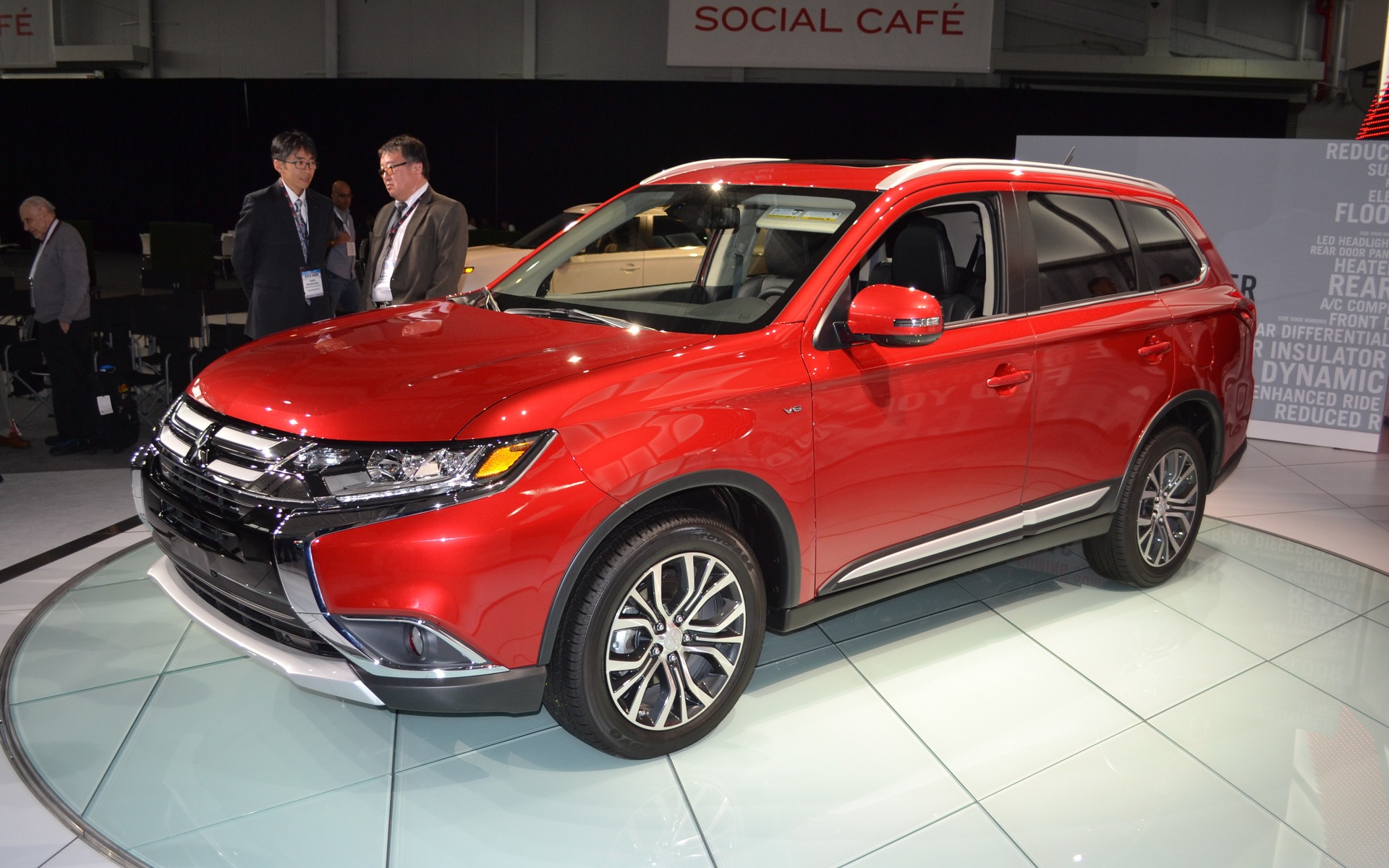 At the New York Auto Show, Mitsubishi told us that they had the intention of launching their 2016 Outlander, which would be the first vehicle to adopt a production-ready version of the styling which we have seen on the manufacturer's concepts for the past few years.
And here it is: the latest version of Mitsubishi's midsize SUV was unveiled just a few hours ago.
The Outlander does look like the brand's previous concepts; with a new grille and large chromed bars on its fascia, the SUV looks dashing. Its new lines are modern, and the rear LED lights also add a touch of luxury.
There will be two different engines at launch: a 166-horsepower 2.4-litre four-cylinder and a 224-horsepower 3-litre V6.
There are a lot of upgrades compared to the outgoing Outlander. Mitsubishi's engineers boast that more than 100 changes have been made; for example, the front suspension has been rethought, the insulation is better than ever and the steering is now electrically-assisted.
Share on Facebook