Cadillac: New Eight-Speed Gearboxes For 2016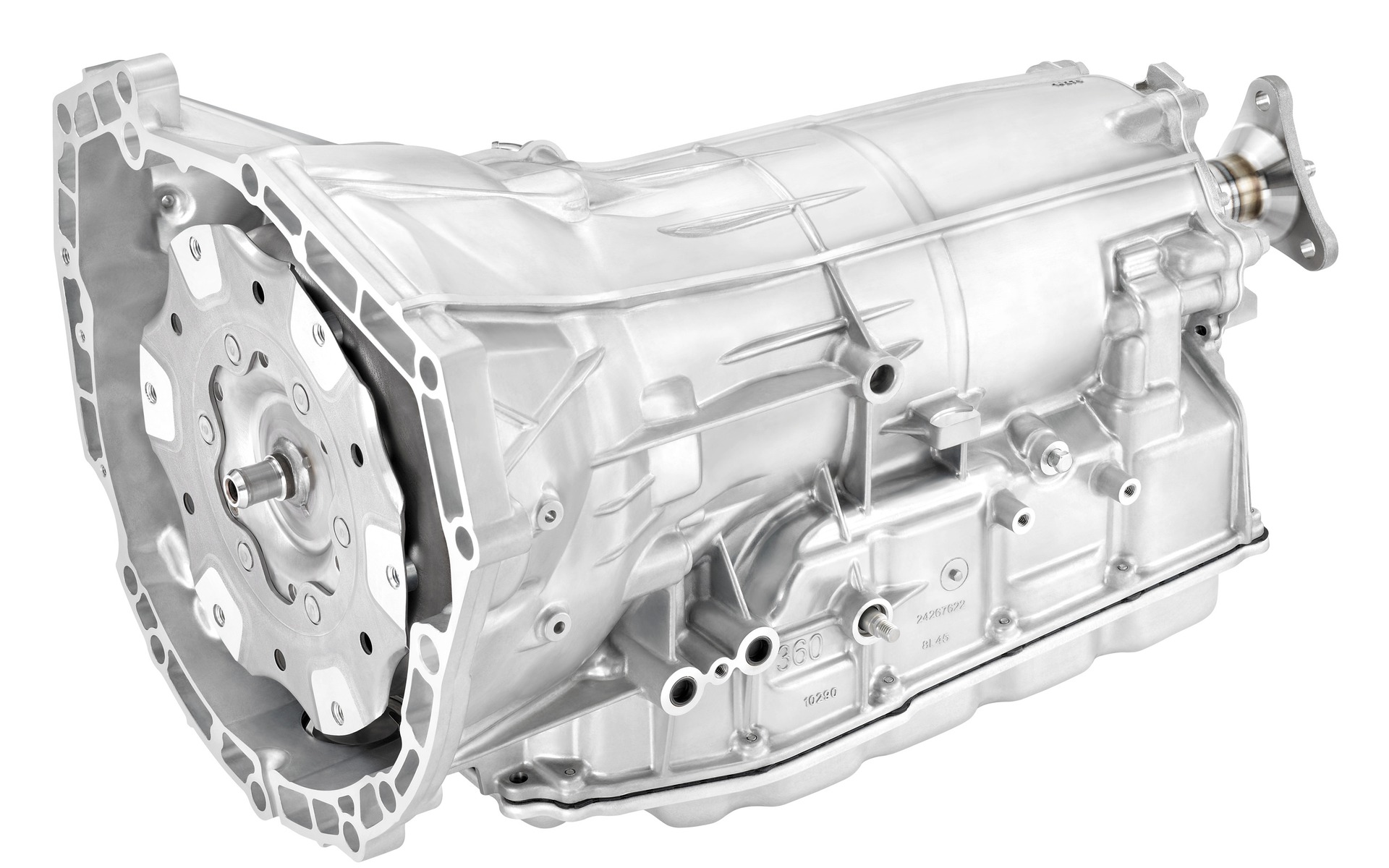 Everybody knows that if you want to make the most of a good engine, you need a great transmission. In 2016, Cadillac will be debuting two new V6 engines in its ATS, CTS and CT6 models. And to leverage the sophistication of these mills, the engineers from the Hydra-Matic division have created two new eight-speed transmissions.
To be clear, one is actually a variant of the other. The first is the 8L45, an eight-speed gearbox that will join the naturally aspirated 335-hp 3.6-litre V6. This ultra-modern automatic transmission will also be paired with the 2.0-litre turbo and the 2.5-litre four-cylinder engines used in the ATS. Thanks to the two additional speeds, fuel consumption should drop across the board.
Since the turbocharged 3.0-litre V6 delivers more torque, the engineers created a second, more robust version of this gearbox. The 8L90 is better able to manage the power and is very similar to the gearbox used in the Corvette Stingray.
The two extra speeds will not only improve fuel economy, they'll also accelerate shift times and ensure smoother transitions.
Same size as the old six-speed
These two transmissions are exactly the same size as the ones they're replacing. In fact, in addition to adding two speeds, the engineers also redesigned the interior of the gearboxes to make maximum use of the space and lighten the mechanics. They also adapted the transmissions to the start/stop system used on the new-gen V6s. An oil-storage accumulator is included in the transmission to ensure proper lubrication during the constant starts and stops. The lubricant they use dramatically reduces internal friction. The transmissions are managed electronically by a control system with numerous sensors that can quicken shifting times. The transmission controller is mounted externally and its processor executes calculations and commands every 6.25 milliseconds.
Another interesting spec about these transmissions is the revised case, which is the same size as before, but lighter and stiffer. In fact, the 8L45 weighs 15 kg less than its six-speed counterpart. The weight loss and improved efficiency are thanks to the position of the clutches, the use of pinions with no integrated axle , and a reduction in the total number of parts. The 8L45's first gear ratio is 4.62, while it's 4.56 on the 8L90. On both gearboxes, the seventh and eight gears are overdrive gears.
These transmissions are built at the GM plants in Toledo, Ohio and Silao, Mexico.
Share on Facebook