The End for the Hyundai Genesis Coupe 2.0T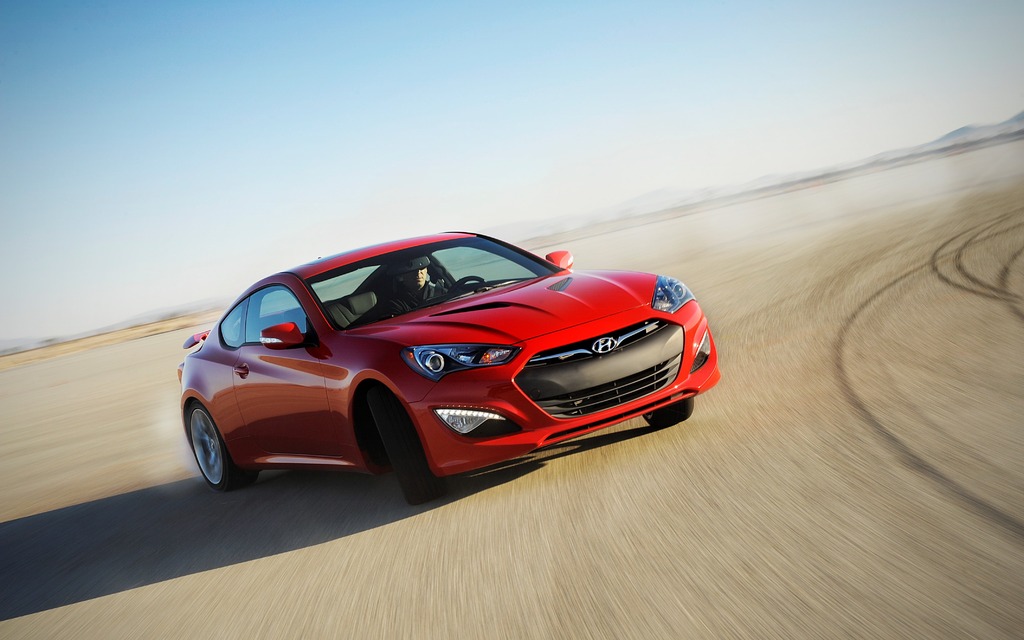 While the Hyundai Genesis Coupe was (and still is) an excellent car, its basic architecture harks back to the bygone era of 2009. Even with an important upgrade in 2013, the car is still due for a complete makeover soon. Usually, this means that the manufacturer will slowly drop variants, in an effort to reduce production costs.
We learned that the Genesis Coupe will lose its base engine, the 4-cylinder turbo. At launch, this mill was a little short on power, with 210 HP to move over 1500 kg of Korean steel. At the time, we preferred the V6 versions, good for 306 HP.
But with the 2013 update came another sixty horsepower for the turbo-four, bringing the total to 274. With this newfound strength, the Genesis Coupe 2.0T was now more aggressive than ever, and was actually very balanced with the smaller motor.
For 2015 however, a leak reported by a Korean spy blog leads us to believe that the V6 mill will be the only one offered. Reasons for this change are unknown, but speculation is running wild, from the stockpiling of the turbo engines for the next version to a complete redesign of the small powerplant.
Whatever the reason, we are saddened to hear about the loss of the base models, leaving only the more expensive cars. To compensate however, Hyundai will offer a stripped version of the V6, available with either a six-speed manual or an 8-speed automatic.
Share on Facebook