Volvo to cut 500 jobs in Ontario, 1,400 at European truck plants (Volvo-Cuts)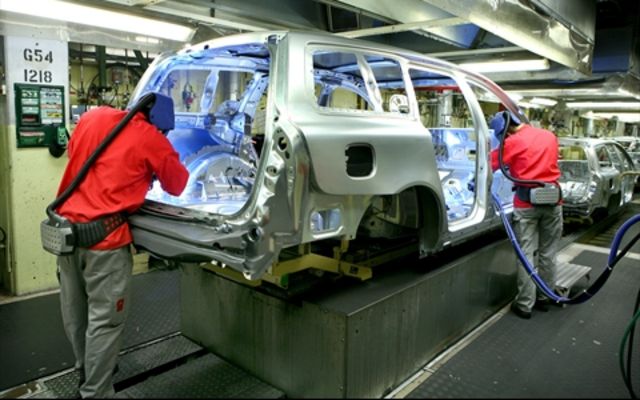 About 500 jobs are being lost in Goderich, Ont., as the Volvo group moves most motor grader work from its Ontario plant to a U.S. factory.
The Swedish company _ separate from the Volvo carmaker owned by Ford Motor Co. _ said Tuesday that its Volvo Construction Equipment division will shift the majority of its grader activities from the town on the Lake Huron shore to Shippensburg, Pa.
Volvo stated that the move, to be completed in phases by 2010, ``was taken to improve the competitiveness and profitability of the total road machinery business and will also reduce our exposure to exchange-rate fluctuations within North America.''
Volvo also announced plans to lay off 1,400 people at truck plants in Belgium and Sweden amid falling demand in Europe.
The Goderich move, which includes the relocation of a parts warehouse to Columbus, Ohio, will entail a restructuring charge of US$45 million in the current quarter.
The company is promising that affected workers will receive training, counselling and help in searching for new employment.
A Volvo Construction Equipment spokesman at global headquarters in Brussels, Belgium, said some staff would be offered jobs in Shippensburg, but there will ``ultimately'' be staff cuts.
In the European downsizing, 400 jobs will be eliminated in Ghent, Belgium, and 980 at Swedish plants in Gothenburg and Umea. Volvo cited falling sales and higher raw material costs, but did not provide financial details. ``The European truck demand is now slowing,'' it said. ``The negative market development has been accentuated by the recent events in the financial markets resulting in financial uncertainty and credit restrictions.'
'
It said that amid global financial turmoil some buyers are replacing vehicles less often and ``some are not being granted loans to finance new trucks.'' Michael Andersson, an analyst at Evli Bank in Stockholm, said the news was unsurprising. ``All figures have pointed downwards this year, especially the order intake,'' he said. ``There probably will be a few more announcements like these ahead.''
Share on Facebook