Maple Majestic Kombi-Kross is a Versatile Canadian EV Concept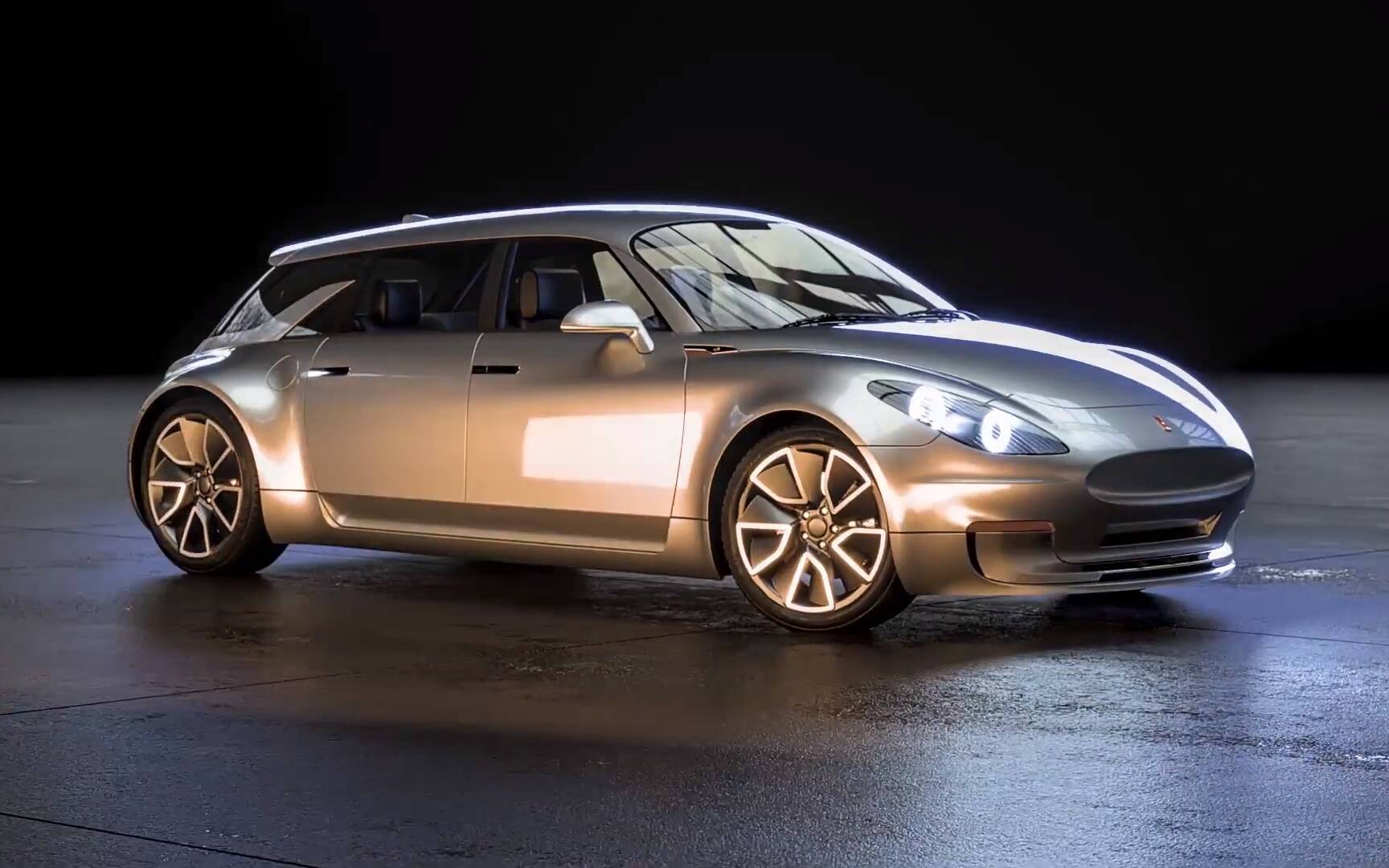 AK Motor, which last year announced a new, Canadian-designed electric car concept called Maple Majestic, is back under the spotlight with the reveal of a hatchback variant.
Once again, the idea is to introduce an EV that can take on extreme climate conditions like those of Canada.
"Electric vehicle companies can't keep up with demand as they crank out products that perform best in mild climates. By ignoring the winter scenario, EV companies are contributing to a resistance in electric vehicle adoption among countries with winter climates," says Arkadiusz Kaminski, a Polish-born entrepreneur and founder of AK Motor, which is based in Toronto. "The Maple Majestic brand's ongoing mission is to address the problems of driving electric vehicles in winter and other challenging weather conditions. We call this Climate Friendly Driving. The Kombi-Kross model is a bold step in this direction."
Similar to the four-door coupe we saw last year, the Maple Majestic Kombi-Kross features a wheelbase of more than three metres long. It also offers a height-adjustable suspension that could increase ground clearance from 14 cm up to 29 cm. The goal is to deliver supreme winter handling capabilities and off-road attributes, even in deep snow, while providing additional storage space for longer trips thanks to the five-door configuration. Cargo capacity is not specified , however.
In terms of styling, the vehicle's front end looks a lot like a Tesla, while the rear is somewhat reminiscent of the late Volvo C30, although with bigger wheels and fenders. There are no pictures of the interior because development is not as advanced inside.
Other variants of the Maple Majestic will be shown in the coming months and we should learn more about the various features, technologies and specs, including range estimates. Last year, AK Motor also hinted at a hybrid powertrain with a small combustion engine mounted ahead of the rear axle, but it's unclear whether that is still part of the plan.
AK Motor is looking for production and supply partners as it does not intend to build the car itself nor does it want to bother with batteries, electric motors and other key driveline components. Kamiński says he's very optimistic given the recent announcements made by automakers as well as the Canadian and Ontarian governments to develop the EV and battery sector in the country.
Share on Facebook