First Drives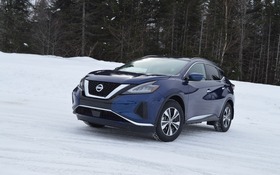 2019 Nissan Murano: Modest Update
3.5/5
The Nissan Murano is facing growing competition in its segment. The Hyundai Santa Fe has been completely redesigned, the Ford Edge offers a new performance model, while the brand new Honda Passport and Chevrolet Blazer look like serious challengers. To make sure people don't forget about the Murano, Nissan has …
First Drives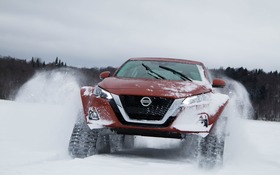 Nissan Altima-te AWD: Just Because
Why would a company like Nissan spend thousands of dollars to transform an ordinary sedan into a snow-busting, track-equipped vehicle that will never go on sale? The better question might be: why not? In order to promote its brand new all-wheel-drive Altima , Nissan Canada came up with a unique …
Test Drives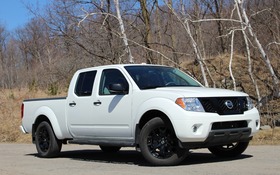 2018 Nissan Frontier: What the Heck is Instagram?
3.0/5
The midsize pickup truck market will gain traction with the arrival of the 2019 Ford Ranger and the recent launch of the 2020 Jeep Gladiator . By 2022, the Ram brand will introduce a new pickup as well, and there are persistent rumours that Hyundai will bring one to market, …
Test Drives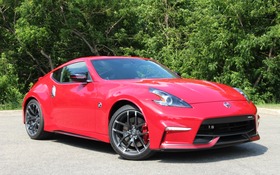 2019 Nissan 370Z NISMO: Endangered Species
3.5/5
Twenty years from now, or even sooner, autonomous and electric vehicles will take up a significant portion of our roadways, and people will start losing interest in driving. No one likes being stuck in traffic, and as long as humans drive cars and cause accidents by distraction or lack of …
First Drives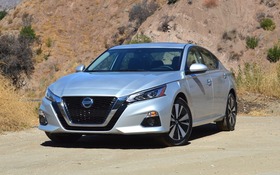 2019 Nissan Altima: Finally Standing Out
3.5/5
After years of declining Altima sales in Canada, Nissan has finally taken the bull by the horns. 2019 sees not only the arrival of the sixth generation of this midsize sedan, but also the addition of all-wheel drive. Finally some Competition for the Subaru Legacy! In the midsize sedan segment, …
First Drives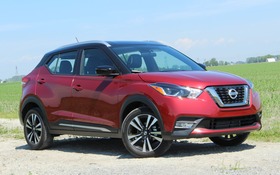 2018 Nissan Kicks: Urban Star
4.0/5
MONTREAL, Quebec – Let's face it; the automobile landscape is changing to fit our lifestyles and society. Cars are getting generally smaller for urban use, they're much more fuel efficient because it's good both for the environment and our wallet, and the younger generation of car buyers—a shrinking number, unfortunately—doesn't …
Spotlight on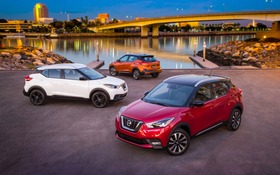 2018 Nissan Kicks: we're Driving it This Week!
It was unveiled at the Montreal Auto Show last January, and we'll finally get to drive it this week. The 2018 Nissan Kicks will soon be on sale, positioned at the bottom rung of the Japanese brand's SUV ladder. The Kicks is equipped with a 1.6-litre four-cylinder engine that develops …