First Drives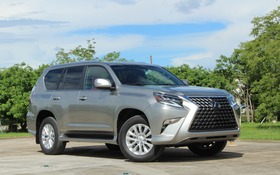 2020 Lexus GX: What Retirement?
3.0/5
LIBERIA, Costa Rica – In a world filled with car-based crossovers with turbocharged engines or hybrid powertrains, the Lexus GX sure feels archaic. The clash is especially noticeable alongside the brand's own seven-passenger RX L . If body-on-frame utility vehicles with thirsty V8 engines are considered a thing of the …
Special Events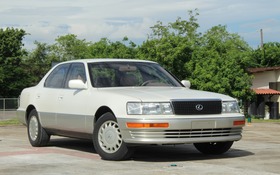 1990 Lexus LS 400: The Game Changer
LIBERIA, Costa Rica – Lexus is celebrating its 30th anniversary in 2019, and it invited journalists from around the globe to Costa Rica, where we had the opportunity to get some seat time in a few vintage Lexus models alongside a couple of 2020 models, including the Lexus RX and …
Special Events
30 Years of Lexus
LIBERIA, Costa Rica – As the Japanese automobile manufacturers expanded their business globally in the 1980s, they grabbed a stranglehold of the small-car market in North America. Three of those automakers decided to build on that success and aim to redefine the luxury-car market. Honda was first, creating the Acura …
First Drives
2020 Lexus RX: Minor Changes to Stay in the Game
4.0/5
LIBERIA, Costa Rica – Lexus is proud to say that it invented the luxury crossover when it introduced the RX 300 back in 1998. It was an instant hit and when on to become the brand's all-time, best-selling model. In 2018, it accounted for 29% of total Lexus sales across …
Special Events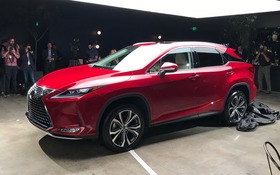 Our Exclusive Look at the New 2020 Lexus RX
Lexus basically created the luxury crossover segment when it introduced the RX in the late 1990s. Almost no one could have predicted how immensely popular these vehicles would become, but the fact is that the RX has been the brand's best-selling product from the get-go. For 2020, the Lexus RX …
First Drives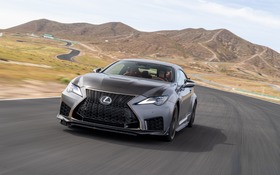 2020 Lexus RC F: V8 Magic FTW!
5.0/5
The Lexus RC F has been around since 2015 and was starting to show its age. For 2020, this Japanese luxury coupe benefits from a number of improvements. But don't get too excited: Only a keen eye will be able to notice them. Old-School Engine While Lexus doesn't have the …
First Drives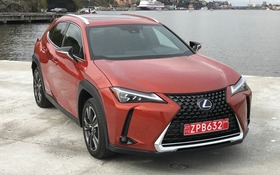 2019 Lexus UX: What You Need to Know
4.0/5
Just over five years ago, Lexus was still targeting an older clientele looking for a luxurious and extremely comfortable vehicle.Facing the same challenges as Lincoln and Cadillac, Lexus began a transformation with an emphasis on design. The resulting lineup is much more appealing. For 2019, Toyota's luxury brand is throwing …
Test Drives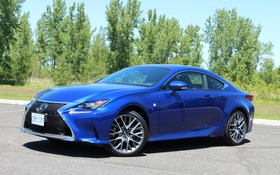 2018 Lexus RC: Off Target
3.5/5
When a luxury brand introduces a compact sport sedan, and in this case, a compact sport coupe, they inevitably and immediately get compared to the BMW 3 Series and 4 Series , the Mercedes-Benz C-Class as well as the Audi A4 and A5 . These German cars are well appointed, …