First Drives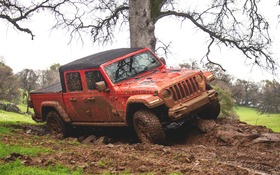 2020 Jeep Gladiator: an Adorable and Capable Toy
4.0/5
SACRAMENTO (California) – Media events such as these don't come around very often. After a brief conference from one of FCA's spokespeople, the planning of the day was concise and straightforward: head out into the mud to test out the off-road capability of Jeep's all-new pickup truck. No problem! Yes, …
Spotlight on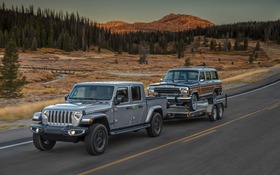 2020 Jeep Gladiator: We're Finally Going to Drive it
This week, The Car Guide team is flying to northern California, in the Sacramento region, to test-drive the first Jeep pickup in over 25 years, the all-new 2020 Jeep Gladiator . The New Kid in Town With its pickup, Jeep aims to grab a chunk of the midsize truck pie, …
Test Drives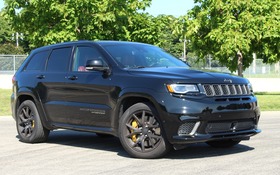 2018 Jeep

Grand Cherokee

Trackhawk: Hell Bent
4.0/5
After it was released back in 2006, the Jeep Grand Cherokee SRT8 was considered a poor man's alternative to a Porsche Cayenne Turbo, rocking a 6.1-litre HEMI V8 with 425 horsepower and a chest hair-raising soundtrack. It was fast, it was relatively affordable—compared to the Porsche—and it was very popular.
Test Drives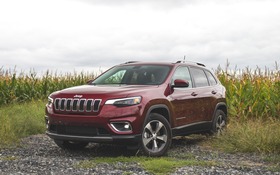 2019 Jeep Cherokee: Improved, but Still Lacking
3.0/5
The Jeep Cherokee hasn't had it easy ever since it came back, replacing the Liberty, in 2014. Gone was the traditional and much coveted longitudinal rear-wheel drive layout that made Jeep's SUV so distinguished and capable for almost three decades. More civilized, and more carlike than ever before, the Cherokee …
Test Drives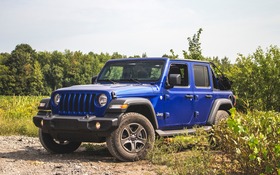 2018 Jeep Wrangler Sport Unlimited V6: Back to Basics
4.0/5
To my eyes, a Jeep Wrangler is best in its most basic form. No LED headlights, chrome trim, fancy wheels or leather seats. If you're going to commit to a Jeep, you get the base one, the one with two doors, a ragtop, and a stick. At least, that's how …
Special Events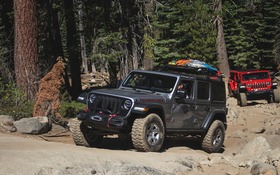 2018 Jeep Rubicon Trail Adventure: You'll Never see the Wrangler the Same Way Again
"You won't need that here," said one of the instructors as he saw me checking out my phone. Indeed, out there, in the United States' Sierra Nevada, there is no cell phone reception, no Wi-Fi, no sign of life for kilometres on end. It's a dry place, a rocky place, …
Spotlight on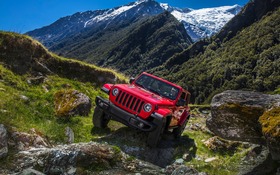 2018 Jeep Wrangler Rubicon: We're Going to Drive it for Real!
This won't be our usual media drive program, because we'll be in Lake Tahoe, California, to drive the 2018 Jeep Wrangler Rubicon on… the Rubicon Trail! The trail, whose name served as the inspiration for the Jeep Wrangler Rubicon, is a 35-km long off-road course that incorporates some of the …
Test Drives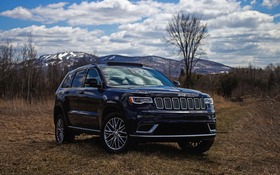 2018 Jeep

Grand Cherokee

Summit: American Character Meets High Royalty Luxury
3.5/5
There's an automotive cliché out there stating that the Jeep Grand Cherokee is America's take on the Range Rover. That's actually half true. Sure, Jeep's big guy SUV can indeed brawl through a muddy back road and get itself out of serious trouble just as well, if not better, than …