Volkswagen Passat
The elimination of the base trim and the top-end Execline has caused a shift in the Passat family. The diesel is still conspicuous in its absence, but the 170-horsepower, 1.8L four-cylinder engine is back. The same can't be said for the manual gearbox, however, as all trims will now come with the six-speed automatic. The Trendline+, Comfortline and Highline will feature a great deal of equipment, most notably driver warning systems and other electronic driving aids.
All Volkswagen Passat news
News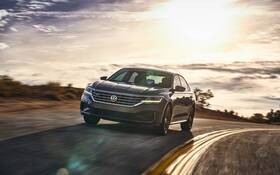 Volkswagen Passat to be Eliminated in 2023
Despite a relatively significant update for 2020, the Volkswagen Passat lacks modern flair and appeal when compared to many rivals, as we quickly found out in our latest test drive. The time, sadly, has come to move on. Well, guess what? That's exactly what the German automaker is about to …
All Volkswagen videos
Sorry, no result for Volkswagen Passat. Here are results for Volkswagen
Geneva
Volkswagen ID. Buggy
Barely four metres long and slightly less than two metres wide, the I.D. Buggy concept is a cute nod to the good old dune buggies that were powered by Volkswagen Beetle engines. As was the case then, it comes standard with rear-wheel drive. However, an AWD system could be fitted …
Motoring TV
2019 Volkswagen Jetta - Motoring TV
We keep hearing cars are history, but the Jetta is turning 40 and VW is convinced it just keeps getting better, especiaaly now that the Jetta shares the same platform as its cool sibling the Golf. We got our first drive at the North American launch. For more stories about …
Episodes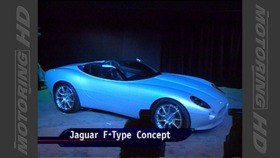 Motoring TV 2000 Episode 20
Drive 55 seniors refresher driving course 2001 Lexus IS300 Jaguar F-Type steering wheel can alert you to tire or brake issues 2000 Volkswagen Passat GLX 4Motion air filters Jim Kenzie on senior citizens behind the wheel.
Motoring TV
Test Drive: The 2018 Volkswagen Atlas
"It is an imposing piece that is both eye catching and functional" So says Graeme about the new Atlas, as Volkswagen hopes to get a piece of the ever growing lucrative crossover market in North America. For more stories about the Volkswagen Atlas, hit the link - https://www.guideautoweb.com/en/makes/volkswagen/atlas/2018/ To watch …
Events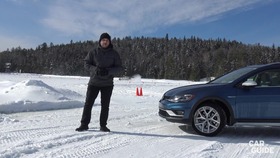 Live from Volkswagen's 4Motion Winter Driving Event!
William Clavey was in Sacacomie, Qubec, to drive some Volkswagen's on a frozen lake!