Volkswagen Arteon
A brand new addition to the 2019 lineup, the Arteon makes a fashion statement and replaces the outgoing CC as a roomier, more modern and more comfortable four-door coupe. It benefits from Volkswagen's MQB modular architecture, a choice of 18- and 19-inch wheels, plus a 2.0-litre turbocharged four-cylinder engine that delivers 268 horsepower. An eight-speed automatic transmission and 4MOTION all-wheel drive come standard. Don't miss the available massage function for the driver's seat.
All Volkswagen Arteon news
Toronto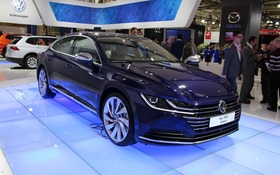 2019 Volkswagen Arteon Finally Confirmed for Canada!
Unveiled at the Geneva Auto Show last year, the Arteon midsize sedan, or four-door coupe, is already on sale in Europe, but the U.S. and Canadian markets had yet to decide if they wanted to add it to their product lineups. Well, the Arteon made its North-American debut at this …
Geneva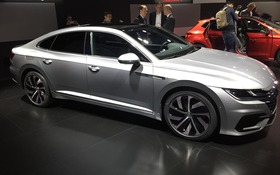 2018 Volkswagen Arteon unveiled in Geneva
A new fastback sedan will join the German brand's lineup later this year. The 2018 Volkswagen Arteon is a five-door, grand touring car that will be positioned above the midsize Passat. Unveiled at the Geneva Auto Show, the Arteon boasts a sleek shape with a sloping roofline, giving it a …
Geneva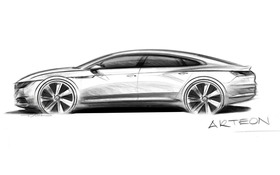 Volkswagen Arteon to Mark a Design Change for the Brand
The German automaker revealed very few details, but it will launch a new "premium" midsize sedan at the upcoming Geneva Auto Show in March of 2017. The car will be called the Arteon, and will be positioned above the Passat in the lineup's hierarchy. It hasn't been officially announced, but …
All Volkswagen videos
Sorry, no result for Volkswagen Arteon. Here are results for Volkswagen
Geneva
Volkswagen ID. Buggy
Barely four metres long and slightly less than two metres wide, the I.D. Buggy concept is a cute nod to the good old dune buggies that were powered by Volkswagen Beetle engines. As was the case then, it comes standard with rear-wheel drive. However, an AWD system could be fitted …
Motoring TV
2019 Volkswagen Jetta - Motoring TV
We keep hearing cars are history, but the Jetta is turning 40 and VW is convinced it just keeps getting better, especiaaly now that the Jetta shares the same platform as its cool sibling the Golf. We got our first drive at the North American launch. For more stories about …
2000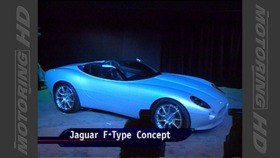 Motoring TV 2000 Episode 20
Drive 55 seniors refresher driving course 2001 Lexus IS300 Jaguar F-Type steering wheel can alert you to tire or brake issues 2000 Volkswagen Passat GLX 4Motion air filters Jim Kenzie on senior citizens behind the wheel.
Motoring TV
Test Drive: The 2018 Volkswagen Atlas
"It is an imposing piece that is both eye catching and functional" So says Graeme about the new Atlas, as Volkswagen hopes to get a piece of the ever growing lucrative crossover market in North America. For more stories about the Volkswagen Atlas, hit the link - https://www.guideautoweb.com/en/makes/volkswagen/atlas/2018/ To watch …
Events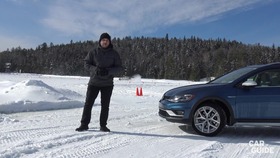 Live from Volkswagen's 4Motion Winter Driving Event!
William Clavey was in Sacacomie, Qubec, to drive some Volkswagen's on a frozen lake!
2003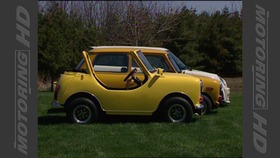 Motoring TV 2003 Episode 25
Cameron Hood and 1987 Volvo 2003 Volkswagen Golf GTI VR6 parking on steep incline Doggie K9 do's and don'ts of washing your engine SLP joins Ford Jim Kenzie on the popularity of drive thrus.
2004
Motoring TV 2004 Episode 2
Mitsubishi Galant 2004 Volkswagen Toureg Porsche 911 Turbo diagnosing brake wear cell phones and gas stations don't mix …