Toyota 86
The current generation of the 86 coupe is eight years old and all signs point to a second generation coming in 2021 (likely as a 2022 model). In the meantime, the 86 continues to offer excellent handling thanks to a perfect 50-50 weight distribution. The six-speed manual gearbox gives you access to the full 205 horsepower and 156 pound-feet of torque, while the six-speed automatic takes five horsepower and five pound-feet out of the equation.
All Toyota 86 reviews
Test Drives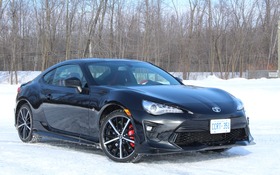 2019 Toyota 86 TRD Special Edition: Ok, Now What?
For many years, there weren't any sports cars in Toyota's lineup. The Corolla GT-S, the Celica, the MR2 and the Supra were all gone, and for some time, its sportiest vehicle was a RAV4 V6. In 2012, the 2013 Scion FR-S appeared and all of a sudden, not only was …
Spotlight on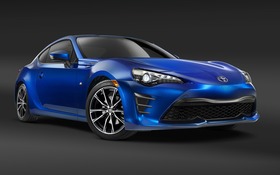 We're Driving it this Week: The Toyota Corolla '86!
Oh wait, small typo in the headline. This week, The Car Guide is driving the Toyota Corolla and the 86. We'll also be getting behind the wheel of the 2017 Sienna, Prius Prime and Highlander. That's a lot of test drives! However, there aren't many changes to speak of in …