Ram ProMaster City
A direct competitor of the Ford Transit Connect, the Ram Promaster City is a compact van for small businesses and entrepreneurs. As the name suggests, it is primarily designed for urban commutes. A five-passenger touring variant is also available. All models feature the same 2.4-litre four-cylinder engine. With 178 horsepower and 174 pound-feet of torque sent to the front wheels only, towing capacity ranges from 1,880-2,000 pounds depending on the model.
All Ram ProMaster City reviews
Test Drives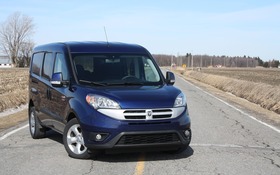 2016 Ram

ProMaster City

: Big Parcel in a Small Box
Once again, FCA's Ram Truck division thumbed through Fiat's commercial vehicle pamphlet, looking to widen their product portfolio. After choosing the full-size Fiat Ducato cargo van and renaming it the ProMaster, they picked the Fiat Doblo as a basis for the smaller ProMaster City. Not a bad move, as the …
First Drives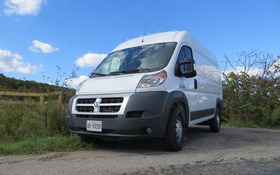 2014 Ram Promaster: One Of A Kind
With their white liveries and limited retail appeal, commercial cargo vans like the 2014 Ram Promaster are almost invisible to the majority of vehicle buyers, blending into the urban landscape or worksite like so many high-capacity chameleons. The commercial utility market is an important one, however, for each of the …
All Ram videos
Sorry, no result for Ram ProMaster City. Here are results for Ram
Clips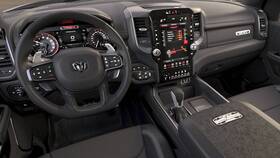 2021 Ram TRX from the inside
Presentation of the 2021 Ram 1500 TRX's interior.
Clips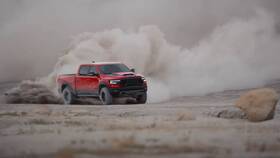 2021 Ram 1500 TRX: presentation
Ram's team is presenting its new monster: the 2021 Ram 1500 TRX.
Video Reviews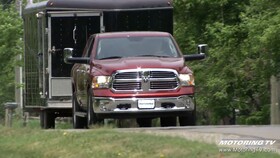 Towing with the 2016 Ram 1500 EcoDiesel
"This is a truck that is conquesting in Canada today," says Howard Elmer about the 2016 Ram 1500 EcoDiesel. "The reason for that is because it's a tool, and it's a very useful tool." Howard hooked up the trailer to find out how useful the Ram 1500 EcoDiesel truly is …
Video Reviews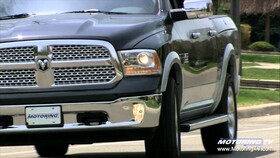 Review: 2015 Ram 1500 EcoDiesel
The 2015 Ram 1500 EcoDiesel sets out to redefine the half-ton pickup segment thanks to its 3.0-litre diesel powerplant that offers the towing and payload capacities of a larger motor while maintaining highway fuel economy that rivals most mid-size passenger sedans. It's not perfect, though, as Howard Elmer notes, and …
Video Reviews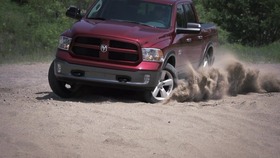 2013 RAM 1500
Our review of the 2013 RAM 1500.
Clips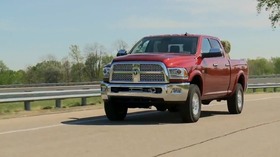 2013 Ram 2500 Power Wagon Trailer
Rough, tough and ready to rumble off-road, the Power Wagon is a special variant of the heavy-duty Ram 2500 that's optimized for climbing over boulders and muscling through deep ruts. Like the rest of the Ram's pickup lineup, it received a thorough updated for the latest model year that includes …