Honda Passport
Developed on the same platform as the Pilot and Ridgeline, the Honda Passport is a two-row midsize SUV with rugged looks and a knack for adventure. Off-road capability is commendable. Naturally, the engine is the same 3.5-litre V6 that you will find in the other two siblings. Output is rated at 280 horsepower. For 2022, the Passport gets a refreshed appearance, an updated cabin with more tech and a new TrailSport model.
All Honda Passport news
News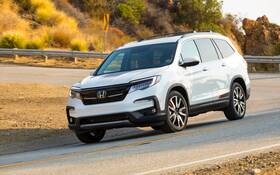 Honda: Faulty Start-Stop System Leads to Complaints, Investigation
While generally acclaimed and known for its dependability, the 3.5-litre V6 engine found in many Honda vehicles is currently under investigation in the U.S. The problem doesn't come from the engine itself but rather from the auto start-stop system. More specifically, the National Highway Traffic Safety Administration (NHTSA) has launched …
News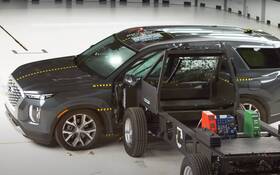 Third of Midsize SUVs Fail IIHS' New Side Crash Test
Following compact SUVs last fall, midsize SUVs were recently submitted to the U.S. Insurance Institute for Highway Safety's new side crash test, which aims to address higher-speed collisions that continue to cause fatalities on North American roads. While the former failed miserably, how did their bigger counterparts perform? A lot …
News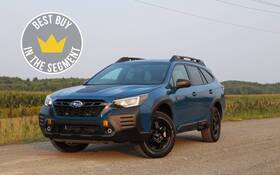 The Car Guide's Best Buys for 2022: Subaru Outback
Every year, The Car Guide unveils a list of Best Buys covering all the different vehicle categories in the industry. When it comes to midsize SUVs, we need to separate two-row models from three-row models. Among the first group, which one gets our Best Buy award for 2022? Answer: the …
News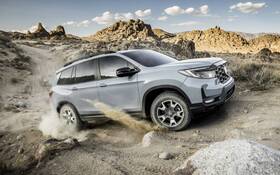 2022 Honda Passport Gains More Rugged Looks, TrailSport Model
Following the lead of the refreshed 2021 Ridgeline pickup, the 2022 Honda Passport midsize SUV is updated and boasts more rugged looks. It starts with a new squared-off nose and upright grille design unique to the Passport , a new hood with a pronounced power bulge, revised bumpers and new …
News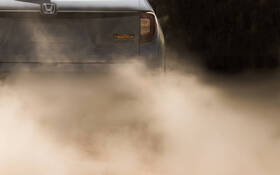 Confirmed: Honda's Light Trucks to Offer Rugged TrailSport Models
After filing an application to trademark the name "Trailsport" in the U.S. last year, Honda is now confirming that off-road-oriented models will join the lineup starting this fall. The company said TrailSport marks "the next chapter in its rugged light truck direction," hinting at more adventurous variants of the Pilot …
Recalls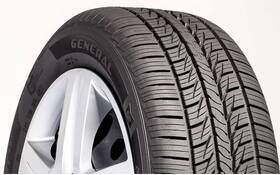 Over 20 Makes Affected by Continental-made Tires That May Explode
Continental Tire has issued a recall covering approximately 100,000 Continental, General and Barum tires in North America due to a manufacturing defect that could cause a blowout. Nearly two dozen vehicle brands are affected including Acura, Audi, BMW, Buick, Cadillac, Chevrolet, Chrysler, Dodge, Ford, Fiat, GMC, Honda, Jeep, Lexus, Lincoln, …
All Honda videos
Sorry, no result for Honda Passport. Here are results for Honda
Preview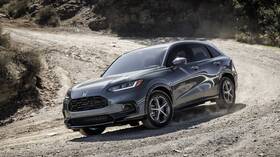 2023 Honda HR-V : first images
First rolling shots of the 2023 Honda HR-V.
Clips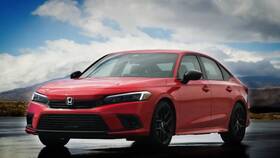 2022 Honda Civic official reveal
Official presentation of the 2022 Honda Civic by Gary Robinson, Assistant Vice President at Honda Automobile Product Planning.
Episodes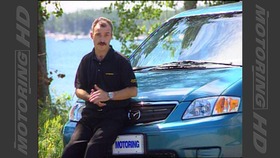 Motoring TV 2000 Episode 1
Honda S2000 2000 Mazda MPV LX Corvette Day rust traps Richard Russell's drivers book faulty wipers why don't sports cars succeed?
Episodes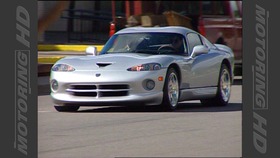 Motoring TV 2000 Episode 2
Subaru's 2000 Legacy and Outback Honda S2000 1999 Saturn SC2 Ford Cobra recalled due to HP deficit tire rotation Z Fest choosing and installing the proper wiper Jim Kenzie on misuse of word "accident".
Episodes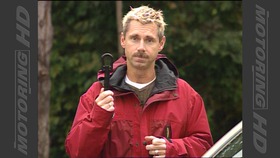 Motoring TV 2000 Episode 5
Toyota replaces Tercel with Echo 2000 Jaguar XKR 1999 Honda Odyssey tips keeping records of service intervals Mellent Melody and pink Cabriolet watch your thermostat Jim Kenzie on the "men don't ask for directions" myth.
Episodes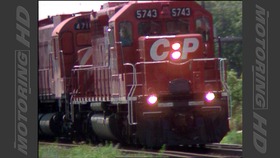 Motoring TV 2000 Episode 6
Hi-rail vehicles 2000 Saturn LS Big Brothers derby 1999 Honda Odyssey torque lock BMW durability test pros and cons of aluminum vs steel rims where will tomorrow's classics come from?