Bentley Continental
The new generation of the Continental GT coupe was unveiled last year, with modern styling that will highlight the brand's future products. Under the hood, there's a W12 engine that develops 626 horsepower, providing the car with blistering performance in utter smoothness. It's connected to an eight-speed automatic transmission and an all-wheel drivetrain. The adaptive suspension allows for a cushy or sporty ride, depending on the driver's preference. A choice of 15 interior colours is offered.
All Bentley Continental news
Buzz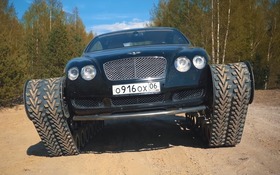 The Most Incredible Bentley You Will Ever See
Bentley is famous for building world-class luxury cars and offering a seemingly infinite number of customization options, but never anything that comes even remotely close to this. The tuning specialists from the popular Russian YouTube channel AcademeG have taken a Bentley Continental GT coupe and removed the doors while replacing …
New Models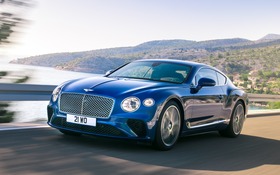 2018 Bentley Continental GT Revealed
The Continental GT, introduced back in 2003, was the first car developed by the English brand after being purchase by the Volkswagen Group. It allowed the brand to reach new heights in terms of sales and profitability. The second generation appeared for the 2011 model year, and now, the third-generation …
News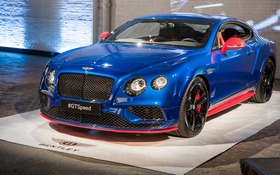 Updates For The 2017 Bentley Continental GT Speed
During a VIP event in New York, Bentley showed up with its latest version of the Continental GT Speed. Launched in 2007, this version is faster, more powerful and even more luxurious than the original Continental. For 2017, the Speed gains a few horsepower, enough for it to once again …
News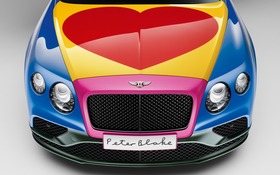 A Unique-Coloured Bentley Continental GT
Bentley will auction a Continental GT V8 S Convertible to benefit a charity. The car has been entirely drawn by Sir Peter Blake. The car will be auctioned at the Goodwood Festival Of Speed in England on June 24. The Care2Save Charitable Trust will get the benefits of this sale.
New Models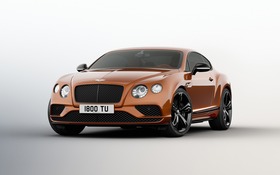 The 2016 Bentley Continental GT Speed Is Even Faster Now
Bentley just introduced the 2016 edition of the Continental GT Speed as well as a new version, the Black Edition. The fastest Bentley ever produced has a top speed of 331 km/h. it hits 100 km/h from a standstill in 4.1 seconds, which is as fast as a Porsche Cayman …
News
7 Bentley Continental GT Speed Breitlings Will Be Built
The Breitling Jet Team is among the world's best when it comes to aerial shows. This is why, when Bentley was looking for a viable subject for their latest limited edition Continental GT, they didn't have to look far… they simply looked up. Here is the Continental GT Speed Breitling …
New Models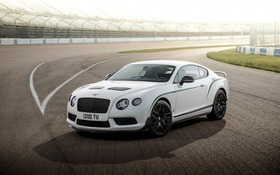 Bentley Continental GT3-R: A Bentley for the Track
Recently at Silverstone, Bentley's latest racecar won the Blancpain Endurance Series race, beating Porsche 911s, Audi R8s and McLaren MP4-12Cs. This was a huge achievement for the manufacturer, since it was their first race on British soil in 84 years. Very few thought that such a huge car could be …