Audi e-tron
As Audi's first fully electric vehicle to be sold in Canada, the e-tron boasts two electric motors—one driving the front axle and the other driving the rear axle in an all-wheel drive setup. The 95-kWh battery provides a range of about 350 kilometres. For 2021, a new Sportback variant was added to the lineup along with a high-performance e-tron S model, the latter increasing output to 496 horsepower and 718 pound-feet of torque.
All Audi videos
Sorry, no result for Audi e-tron. Here are results for Audi
Clips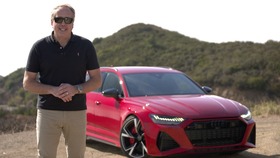 Gabriel Gélinas drives the 2020 Audi RS 6 Avant
Gabriel Gélinas drives the 2020 Audi RS 6 Avant in the beautiful region of Malibu, California.
Geneva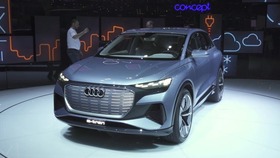 Audi Q4 e-tron concept
Smaller than the e-tron quattro , the new Q4 e-tron Concept features a long wheelbase that maximizes interior room. In terms of size, it stands at 4.59 metres long, 1.90 metres wide and 1.61 metres tall. During the press conference, Audi president and CEO Bram Schott announced that the Q4 …
Clips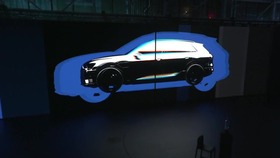 World premiere of the Audi e-tron: highlights
he Audi e-tron is the brand's first all-electric-drive production model. The company celebrated the historic world premiere of the sporty full-size SUV in San Francisco. Watch the highlights.