The Best Electric Cars of 2023
There's now plenty of selection for drivers looking to go green, even when it comes to fully electric cars. And you can find some at various price points, too.
What are the best buys you can make in 2023? The Car Guide is here to help you out. Scroll down to see the list.
Small Electric Cars
While more affordable, small electric cars typically come with FWD only and are more suited for urban driving, though some of them still enable pretty decent range.
The Chevrolet Bolt EV (and Bolt EUV) offers arguably the best combination of range and versatility for the price. With a 65kWh battery, it can travel up to 417 km, while its single electric motor generates 200 hp. GM fixed previous battery issues that led to a recall of all 2017-2022 units, so the 2023 model is a safe and reliable pick. Chevrolet even pays for installation of a 240V outlet at home.
Time is running out, mind you. As we reported this spring, the automaker has decided to end production in the fall and instead focus on the all-new Chevrolet Equinox EV, the deliveries of which are scheduled to start at around the same time.
Alternatively, you should consider a pair of Korean cars, namely the Hyundai Kona Electric and Kia Soul EV. Then again, you must know that the former is completely redesigned for 2024, while the latter is simply not coming back.
Compact and Midsize Electric Cars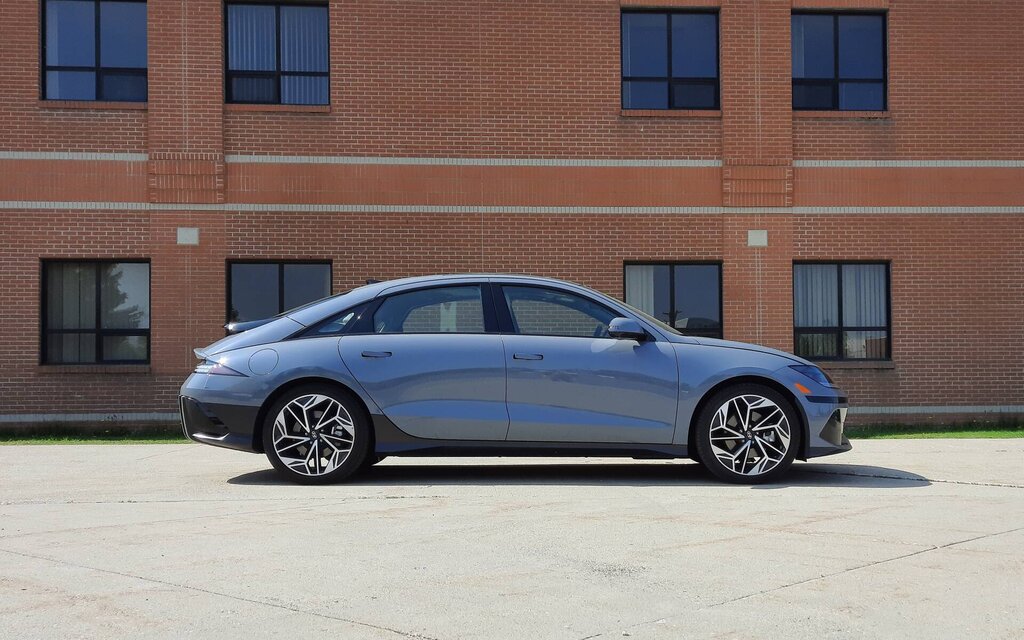 Want something a little bigger and more refined? The Hyundai IONIQ 6 is The Car Guide's Best New Car of the Year and the Automobile Journalist Association of Canada's Canadian Green Car of the Year for 2023.
Featuring an extremely aerodynamic design, the IONIQ 6 maximizes range to the point where the RWD variant achieves 581 km. Models with AWD deliver 320 hp and 446 lb-ft. of torque and can still cover up to 509 km on a full charge. Despite the swooping roofline, the interior proves quite spacious and also has generous storage.
Then there's the Polestar 2, which stands out with attractive Scandinavian styling and great driving dynamics. Prices may be up for 2023, but they remain competitive. Range is increased, as well, topping 435 km in RWD configuration and 418 km in AWD configuration according to the official ratings. Hold on: significant changes and upgrades including extra range are in store for 2024, and you can order a copy today.
Other electric cars worth considering in this segment include the BMW i4 and Tesla Model 3.
Luxury Electric Cars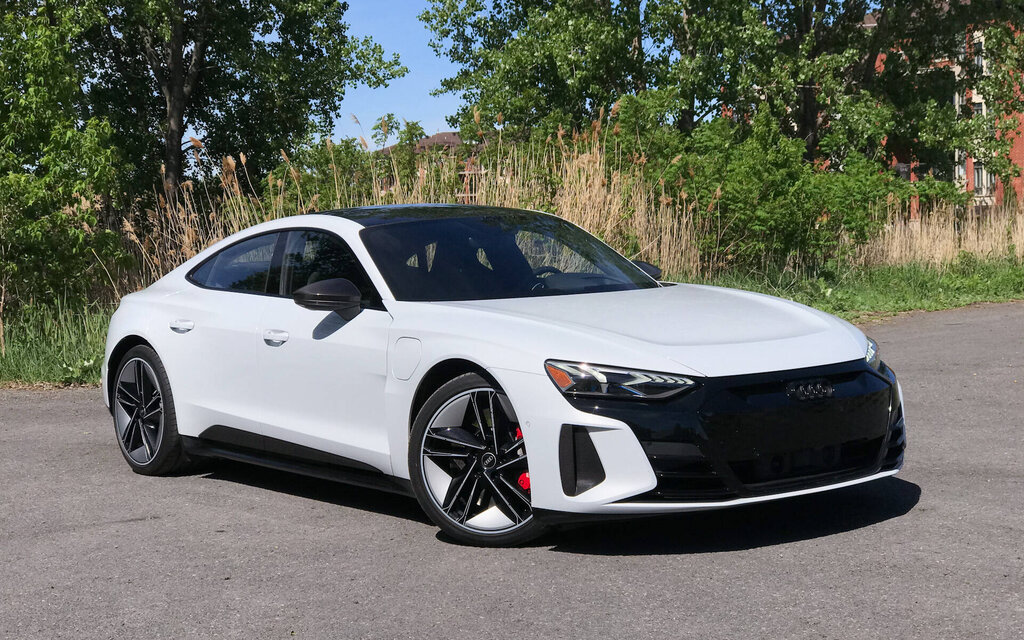 The cream of the EV crop, in our opinion, is a pair of sporty German sedans—the Audi e-tron GT and Porsche Taycan. The two ride on the same architecture and share a number of components. They also boast distinctive, elegant lines combined with a modern and classy interior. In RS trim, the former delivers exceptional performance and solid handling.
The Taycan benefited from a series of updates for 2023. Mainly, the battery can precondition faster and to a higher temperature, allowing for optimum charging curve performance even at higher state of charge. This also increases range. Inside, the infotainment system is improved with a colourful tile screen, revised user interface, integrated Spotify and wireless Android Auto.
Another German EV, the Mercedes-Benz EQS, ranks as a close second. Rounding out the podium is the Tesla Model S.
Watch: Porsche Taycan GTS Review
Share on Facebook