2024 Lexus GX is a Modern Adventurer With Twin-Turbo V6, Hybrid to Follow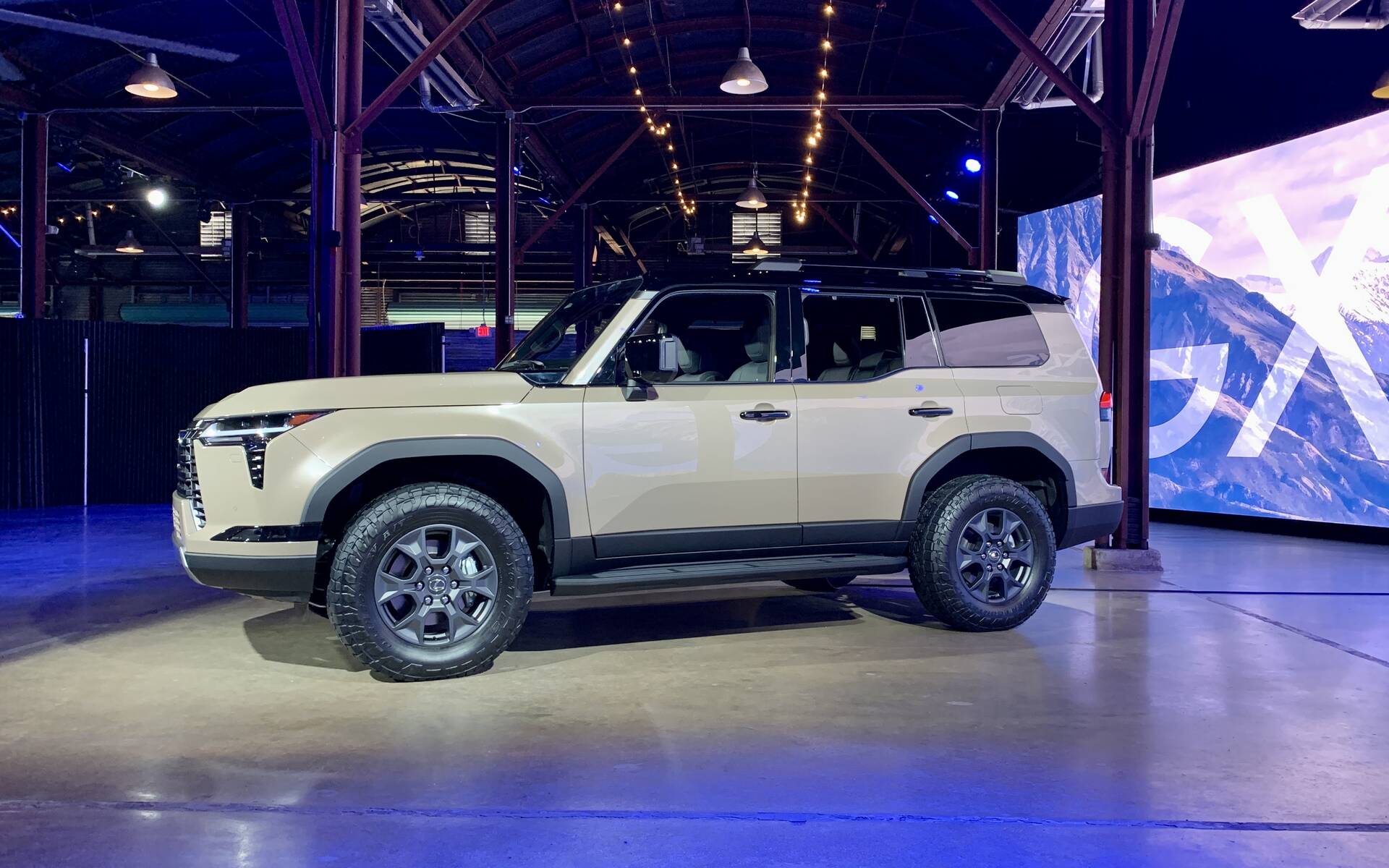 In addition to unveiling the all-new TX in a world premiere on Thursday night, Lexus took the wraps off the completely redesigned 2024 Lexus GX.
The Car Guide was on hand in Texas to cover the event, and as you'll see for yourself on the pictures, this next-generation model is a wild departure from its predecessor.
Only 448 units were sold in Canada in all of 2022, which might be up 38.3 percent from the previous year, but a small number nonetheless. Lexus hopes the redesign will boost sales across North America.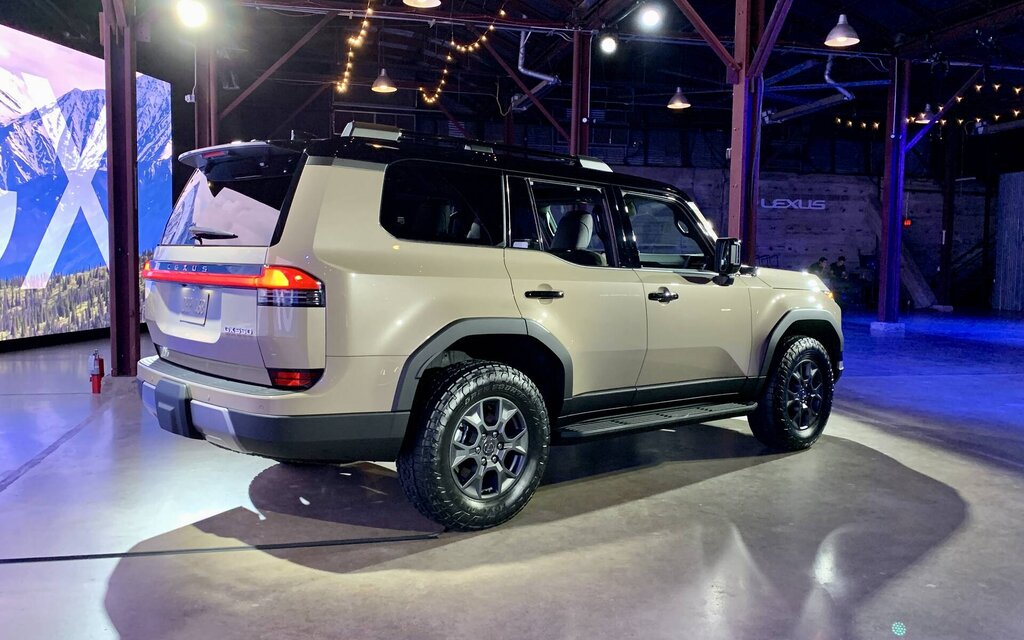 Rugged and Adventurous
Body-on-frame SUV fans can rest easy: the 2024 Lexus GX shares its GA-F architecture with the current Lexus LX 600. Obviously, styling is much more modern than it used to be, with designers aiming to give the vehicle a more rugged and more adventurous look—the kind that might sway Land Rover customers.
The new GX is 95 mm wider and rides on a 60 mm longer wheelbase, by the way. Inside, a 14-inch touchscreen proudly stands in the middle of the dashboard. That's right, no more touchpad on the centre console. Also standard is a 12.3-inch digital instrument cluster.
There is room for up to seven—minus one if you select a configuration that replaces the second-row bench with a pair of captain's chairs.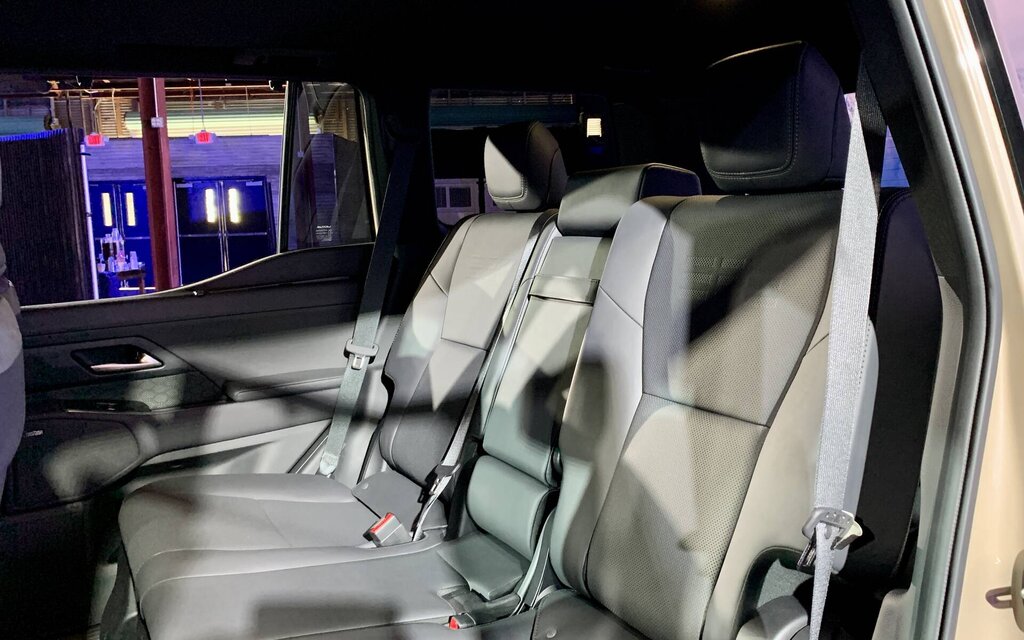 Off-Roading in Mind
Even mid-to-large luxury SUVs can have fun in the dirt. Highlighting the introduction of the 2024 Lexus GX were the first-ever Overtrail and Overtrail+ models, which are the result of a project called Overtrail that began at the Tokyo Outdoor Show earlier this year. The company's goal is to improve off-road capability without compromising luxury, comfort and refinement.
Both models stand out with a unique two-tone exterior and 33-inch all-terrain tires on 18-inch wheels. They also feature aluminum skid plates and an electronic locking rear differential to go along with the full-time 4WD system and limited-slip Torsen differential.
The catch? The Overtrail and Overtrail+ can't accommodate more than five people, at least for now. Adding a third row at some point is possible, Lexus told us.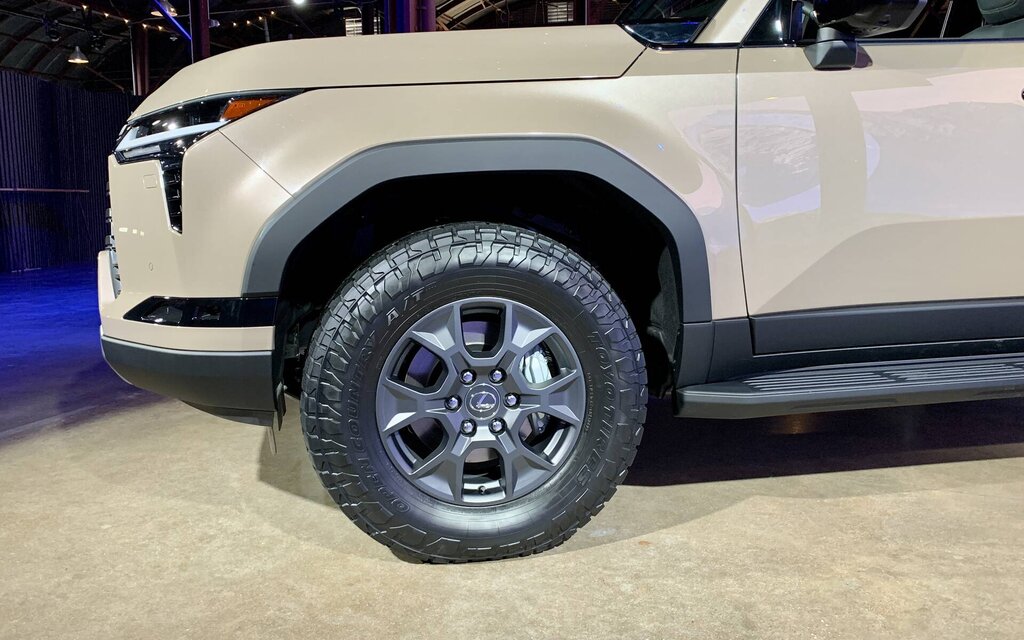 A Gas-Electric GX is Coming
Forget the old V8. The 2024 Lexus GX instead utilizes a twin-turbocharged 3.4-litre V6 producing 349 horsepower and 479 pound-feet of torque. It's mated to a 10-speed automatic transmission.
Signature, Premium, Overtrail and Overtrail+ models can tow up to 8,000 pounds, while Luxury and Executive models are limited at 6,990 pounds and 6,780 pounds, respectively. Available wheels range from 18-22 inches in size.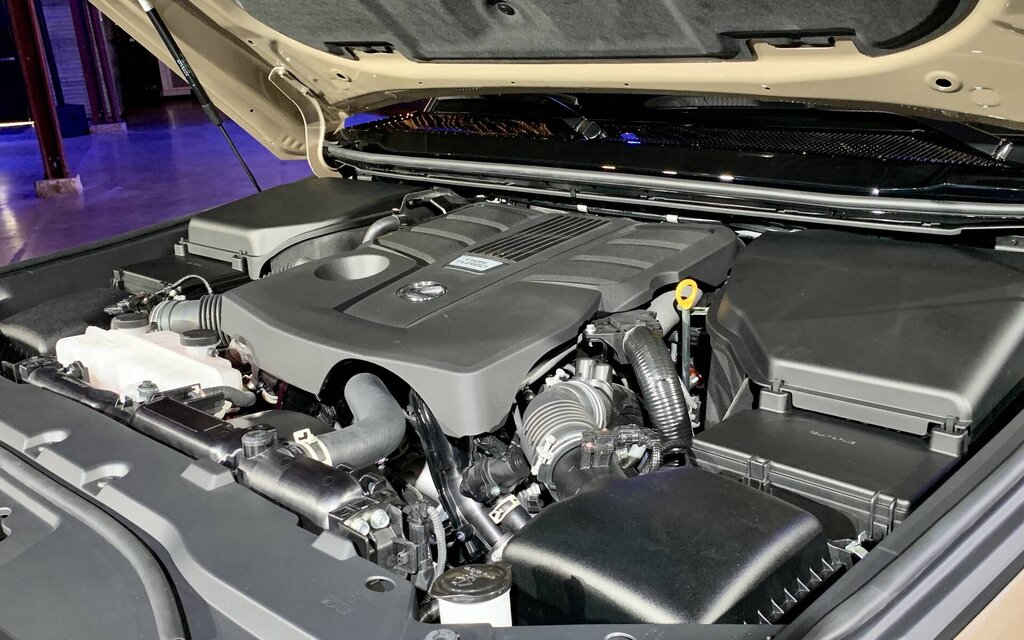 According to Lexus, fuel consumption is estimated at 13.8 L/100 km in combined city-highway driving, regardless of model selection. If you want better efficiency, a hybrid powertrain is coming farther down the line, though we don't have any details about it at the moment.
The 2024 Lexus GX will be manufactured in Tahara, Japan. Deliveries in Canada are scheduled to begin early next year. Pricing will be announced closer to launch.
Share on Facebook