Audi RS 3 Might Be Sold in Canada After All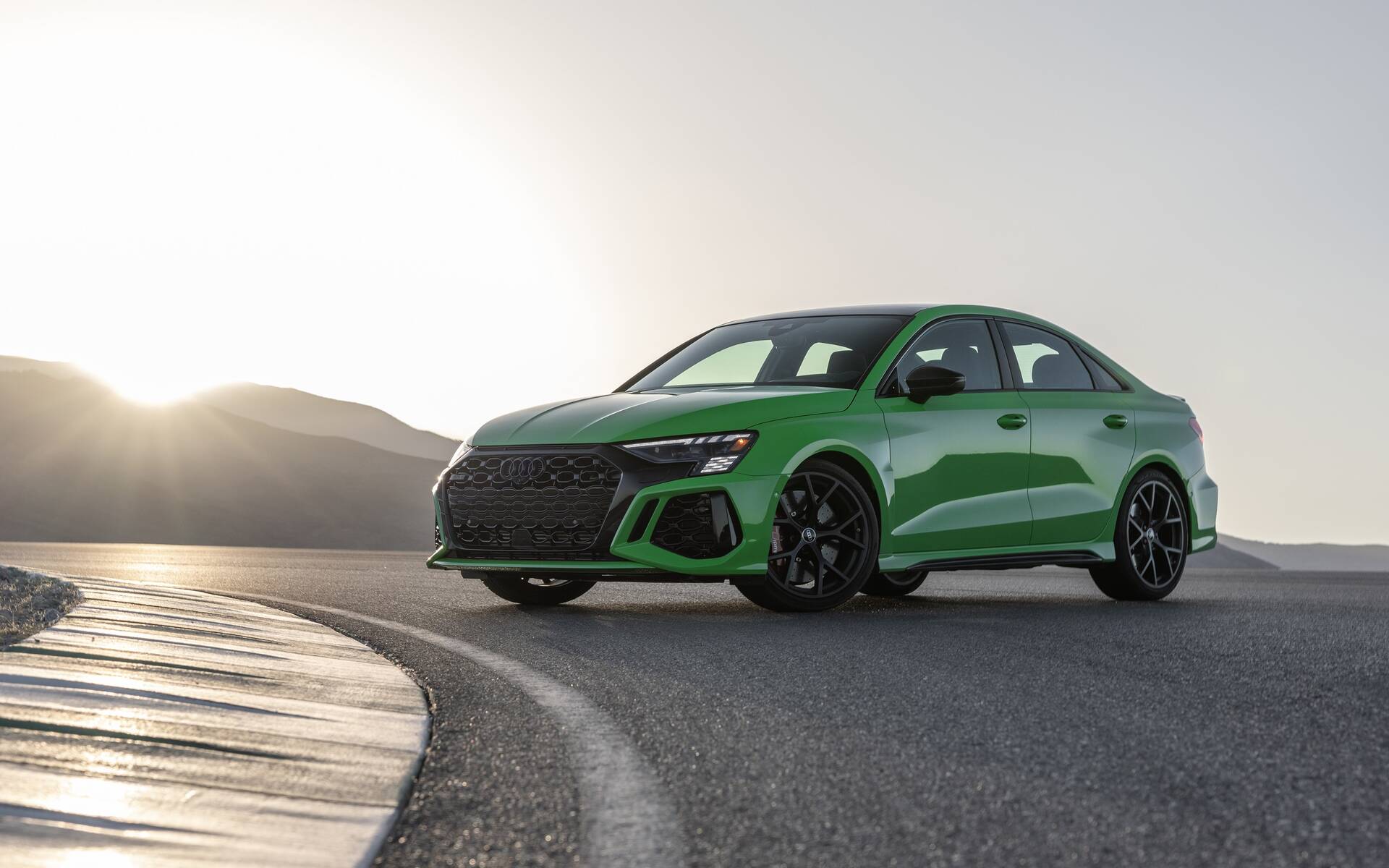 The last time we wrote about the latest-generation Audi RS 3 was in December 2021. Unfortunately, the news was not good: Audi wouldn't sell the car in Canada (only in the U.S.) due to specific changes in the law for the registration of new vehicles in the Canadian market.
Performance enthusiasts north of the border therefore had to settle for the 306-horsepower S3, which really isn't such a bad consolation prize as essentially a four-door Volkswagen Golf R with toned-down looks.
Now, it appears the new RS 3 could finally go on sale in Canada. As spotted by our friends at Motor Illustrated, Natural Resources Canada recently updated its fuel consumption database to include ratings for the RS 3 as a 2024 model.
According to NRC, the turbocharged 2.5-litre five-cylinder engine blessing the car with 394 horsepower, a unique sound and 0-100 km/h acceleration in just 3.8 seconds only needs 10.3 L/100 km of premium gasoline on average. All-wheel drive and a seven-speed S tronic transmission are also part of the package.
We're waiting for an official announcement by Audi Canada, but in the meantime, there's a sliver of hope to cling onto.
As a reminder, the small but mighty sedan broke a record for compact cars on Germany's Nürburgring race track two years ago. Compared to the A3, it's 25 mm lower and the front track is 33 mm wider. Performance summer tires are mounted on a set of 19-inch wheels. Oh, and let's not forget the super-cool Drift mode.
Watch: The Car Guide Test Drives the New Audi RS 3
Share on Facebook