Hyundai Unveils Giugiaro-Restored Pony Coupe Concept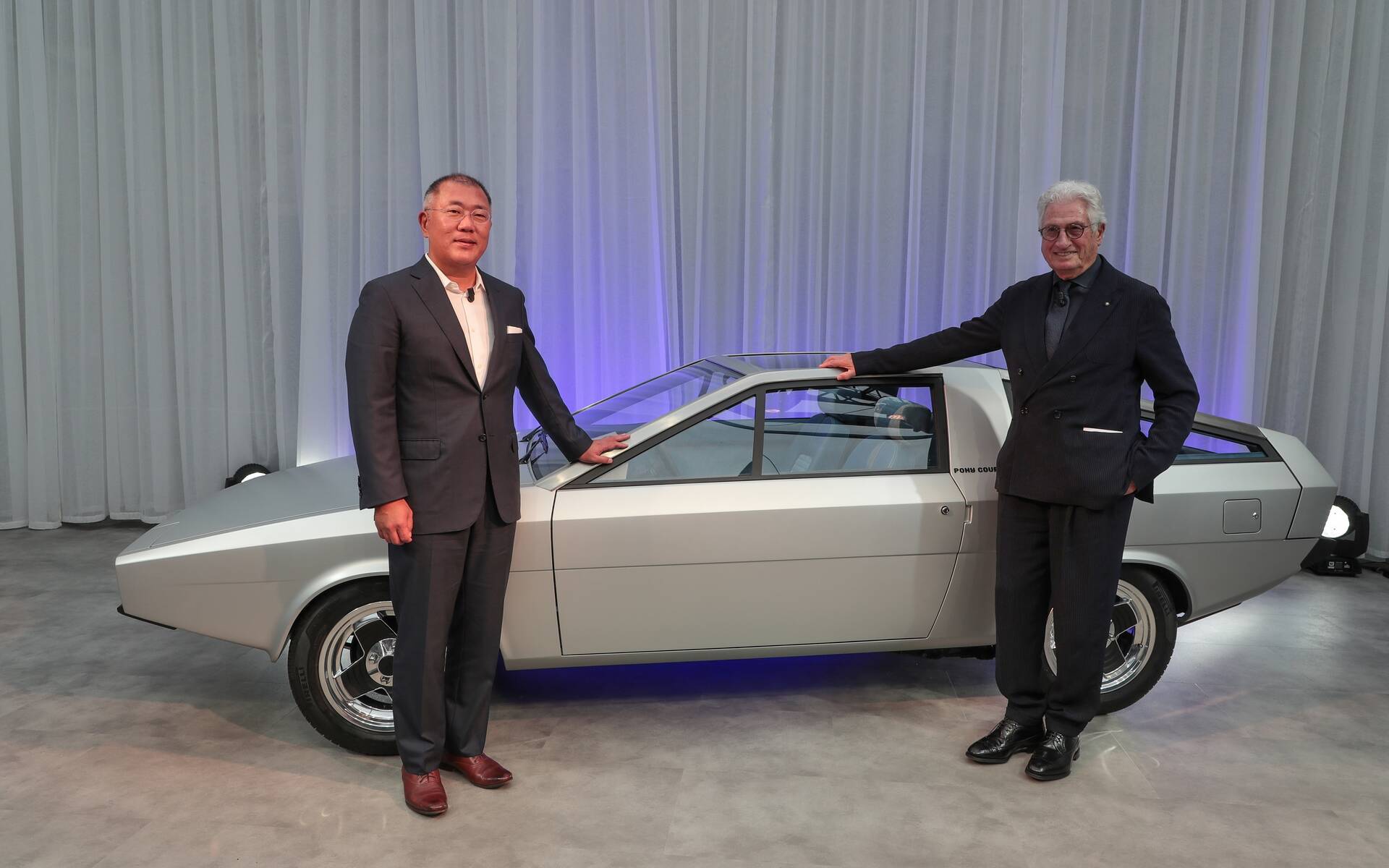 Modern Hyundai vehicles are light-years ahead of the original Pony, both in terms of design and build quality, but the Korean automaker is not one to turn its back on such a historically significant car—its first production model—especially with the latter about to turn 50.
This week at a special event in Lake Como, Italy, Hyundai hosted the world premiere of the recreated Pony Coupe Concept, which initially debuted at the 1974 Turin Motor Show.
Among those on hand were the renowned Giorgetto Giugiaro, who not only designed the concept, but also oversaw its restoration along with his son Fabrizio Giugiaro through their GFG Style design studio.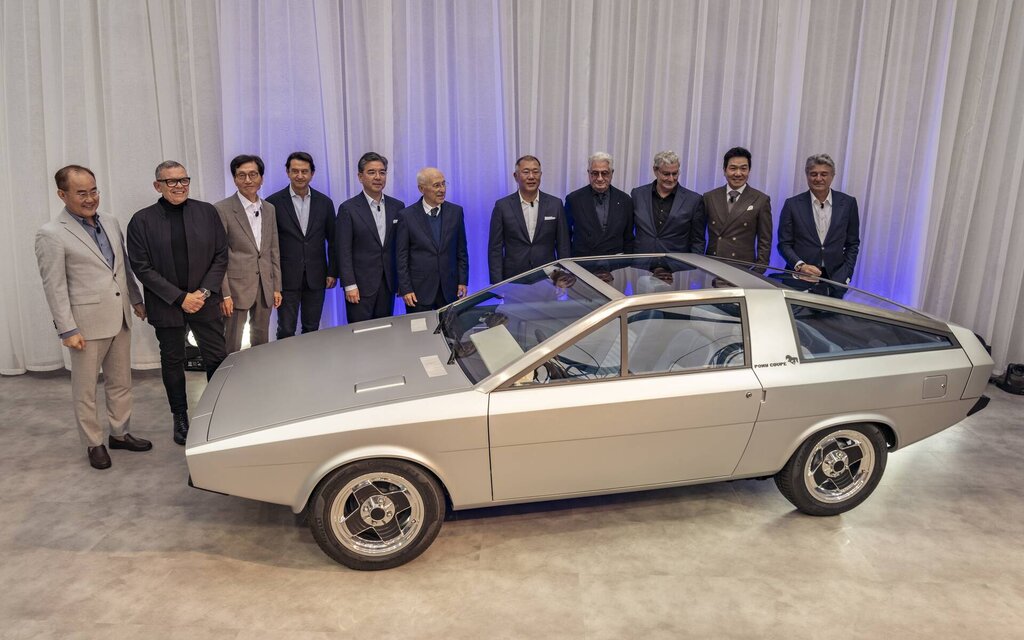 When asked about his first interaction with Hyundai on the development of the Pony Coupe Concept more than 50 years prior to the reunion, Giugiaro revealed: "Hyundai approached us to start a complete redesign of a model, without much experience. I was skeptical at first because I didn't know Hyundai Motor at that time. We were all impressed by the passion and commitment of the Hyundai engineers. They were sharp, curious, open and extremely eager to learn. They immediately embraced the working methods that were new to them. They sacrificed themselves to make a good impression. I'm proud and honored to witness how this company has evolved since we first met."
Remember, Hyundai originally wanted to make a sporty car out of the Pony, but due to the adverse global economic conditions in the 1970s, a cheap and rudimentary compact car was launched instead.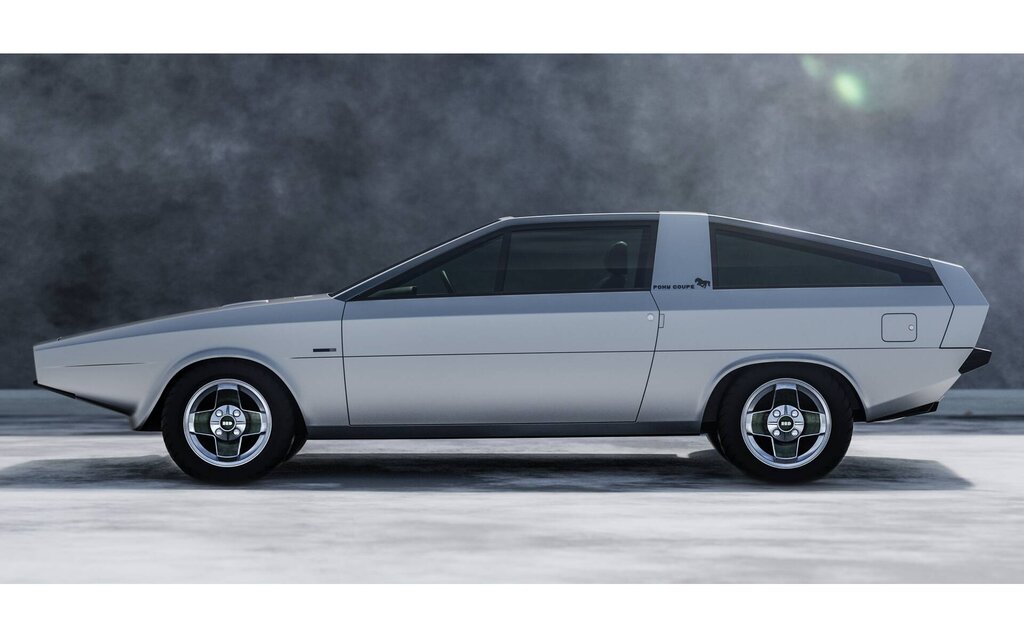 The origami-style exterior of the Pony Coupe Concept features flowing geometric lines, unadorned surfaces and a uniquely shaped B pillar. It also stands out with a wedge-shaped snout, circular headlamps and a coda tronca ('cut-off tail') where a slim hatch provides access to the back of the car.
Inside the minimalist cabin, the single-spoke steering wheel and two-toned slim-line bucket seats reinforce what was in the 1970s futuristic aesthetic.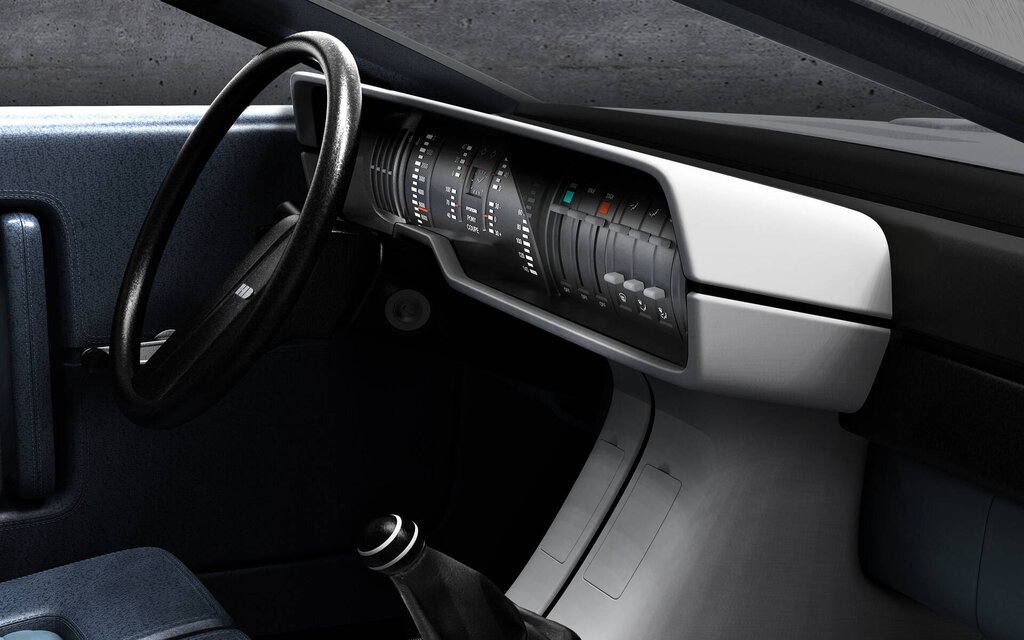 "The restoration of this unique vehicle is a milestone in Hyundai's history," said Luc Donckerwolke, President and Chief Creative Officer of Hyundai Motor Group. "It represents our beginnings and our commitment to the future. It serves as a legacy for generations to come. It virtually symbolizes the mobile relay baton we are passing from the past to the future of the company."
A retro-futuristic classic, the Pony Coupe Concept has influenced the design of two other concepts in recent years: the Hyundai 45, which eventually became the IONIQ 5 electric crossover, and the Hyundai N Vision 74, a radical sports coupe with hydrogen/electric technology. Reports last week suggested that a production model of the latter would debut on May 31, but Hyundai was quick to shot down those rumours.
Share on Facebook