Watch: Rimac Nevera Sets 23 EV Records in a Single Day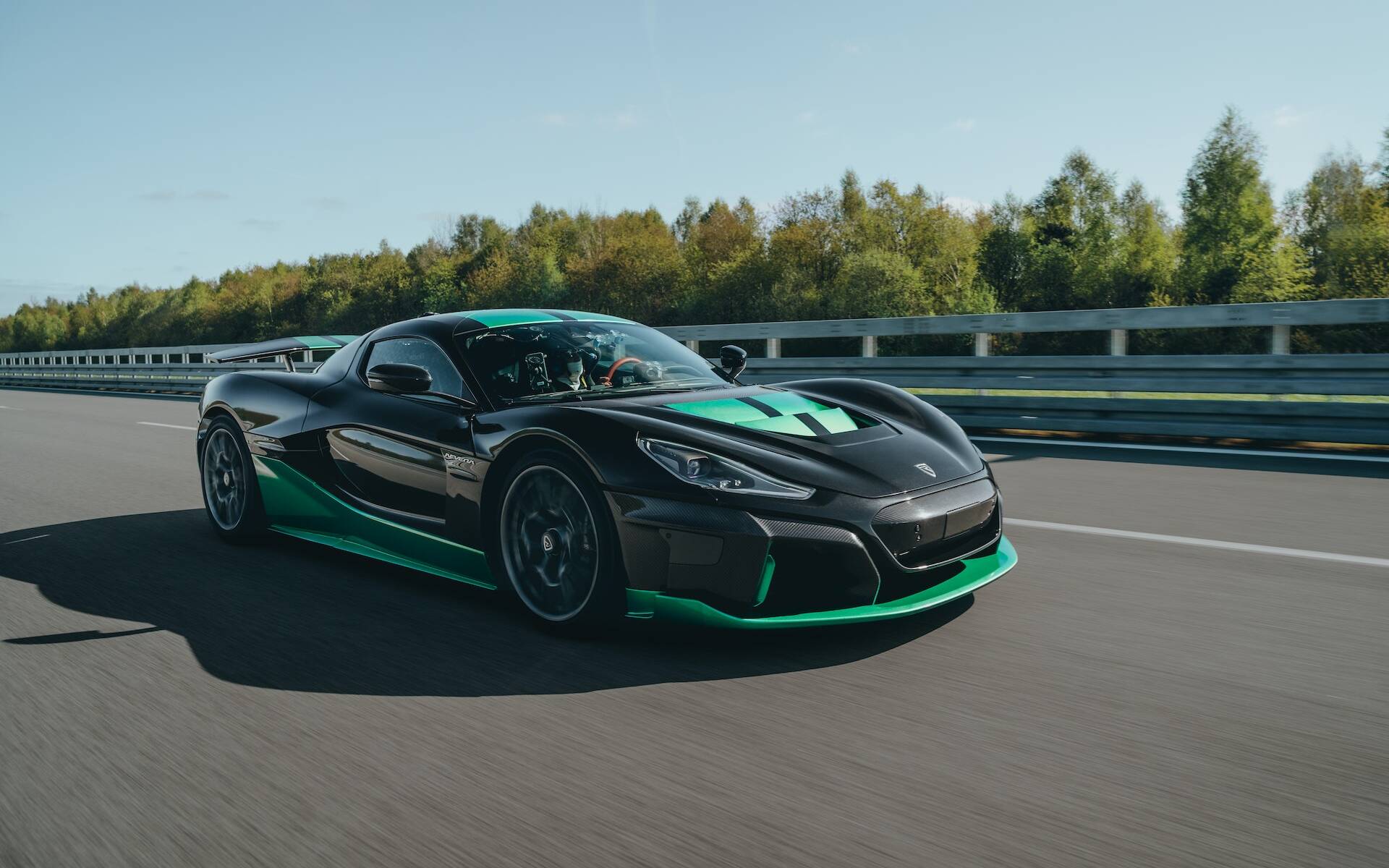 The all-electric Rimac Nevera is a quad-motor Croatian hypercar that debuted in June 2021 with 1,888 horsepower, 1,741 lb-ft. of torque and claims of 0-100 km/h acceleration in less than two seconds, as well as a quarter-mile time of 8.6 seconds. As some would say, not bad.
Since then, Rimac has teamed up with Porsche to take control of French automaker Bugatti. Now, we hear that it recently set a bunch of performance records for electric vehicles—23 of them, actually—in the same day.
Rimac took its Nevera to the Automotive Testing Papenburg track in Germany, where independent companies Dewesoft and Racelogic were tasked with measuring and authenticating the record-setting runs. The car on that day was fitted with Michelin Pilot Sport Cup 2 R tires.
The results are mind-blowing: 0-100 km/h in 1.81 seconds (over a distance that's approximately half a hockey rink), 0-200 km/h in 4.42 seconds, 0-300 km/h in 9.22 seconds and 0-400 km/h in 21.31 seconds. The quarter-mile? Yeah, it was done in just 8.25 seconds, even faster than originally advertised.
Braking performance is equally important to Rimac, and the Nevera was able to complete a 0-100-0 km/h run in just 3.99 seconds. You can check out the full list of new EV records on the picture below.
Rimac didn't try to improve the Nevera's top speed of 412 km/h, which is another world record for EVs. Maybe next time.
In case you forgot, production of the Nevera will be limited to 150 units globally.
Share on Facebook