Tesla
Model 3

Long Range Once Again Available to Order in Canada
Tesla did it in the U.S. earlier this month, and now it's Canada's turn. The Model 3 AWD Long Range is once again available to order.
Starting at $64,990 (plus $1,992 freight and PDI), this car slots between the base Model 3 RWD, whose own MSRP was slashed to $54,990 back in January, and the Model 3 Performance, which retails for $73,290.
It's a strategic price point that makes the Model 3 AWD Long Range eligible to a $5,000 rebate from the federal government's iZEV program, plus provincial incentives of up to $7,000.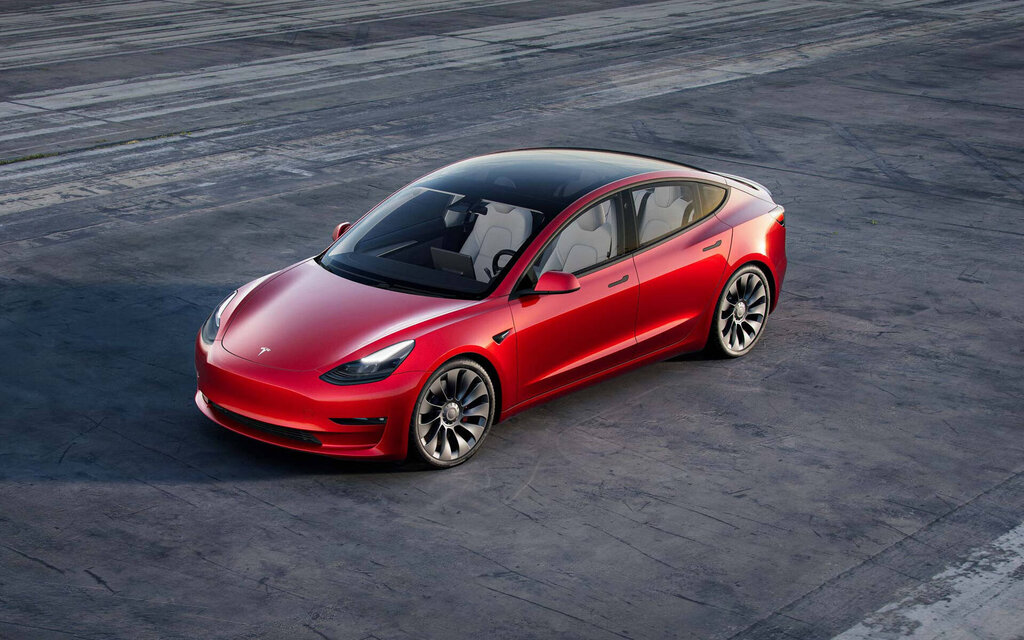 More is Less
There's a catch, though. This model is not the same that was available up until Tesla stopped taking orders in August 2022 due to exceedingly high demand. Maximum range is now 534 km instead of 576 km. With the optional 19-inch wheels, the number drops to 507 km—exactly like the Model 3 Performance.
These range estimates provided by Tesla are backed by Natural Resources Canada, which confirms on its database that the newly available Model 3 AWD Long Range is imported to Canada from China and not the U.S. This means that it must be using a different battery design or chemistry, possibly the lithium iron phosphate (LFP) variety.
For sure, 534 km of range trumps the base Model 3 RWD's 438 km, but it's almost on par with the Long Range variant of the Model Y crossover (531 km). The latter costs an extra $5,000 but is similarly eligible to a federal rebate of $5,000.
Share on Facebook