Class Action Filed Against Hyundai Over Peeling Paint
Peeling paint on Hyundai vehicles, more particularly "white" or "pearl white" models, has been a growing problem in recent years, and now owners have had enough.
A class action was filed on May 1 by Lambert Avocats, representing Canadians who have purchased or leased a Hyundai vehicle on a long-term basis in a "white" or "pearl white" colour and have experienced peeling paint issues, also called paint delamination.
It was filed on behalf of Michel Allard, who bought a used 2017 Elantra in 2019. Just three months later, he noticed that the paint on the hood was beginning to peel off by plates. He notified the dealer and the problem was repaired at Hyundai's expense.
However, the following year, the same paint problem  appeared in other places, including on the front left fender and on the roof, near the windshield. Allard claims the paint was peeling simply by running his finger over the affected parts. He then went back to his dealership to have his vehicle repaired, but he was refused compensation on the ground that the initial 3-year/60,000km paint warranty had expired.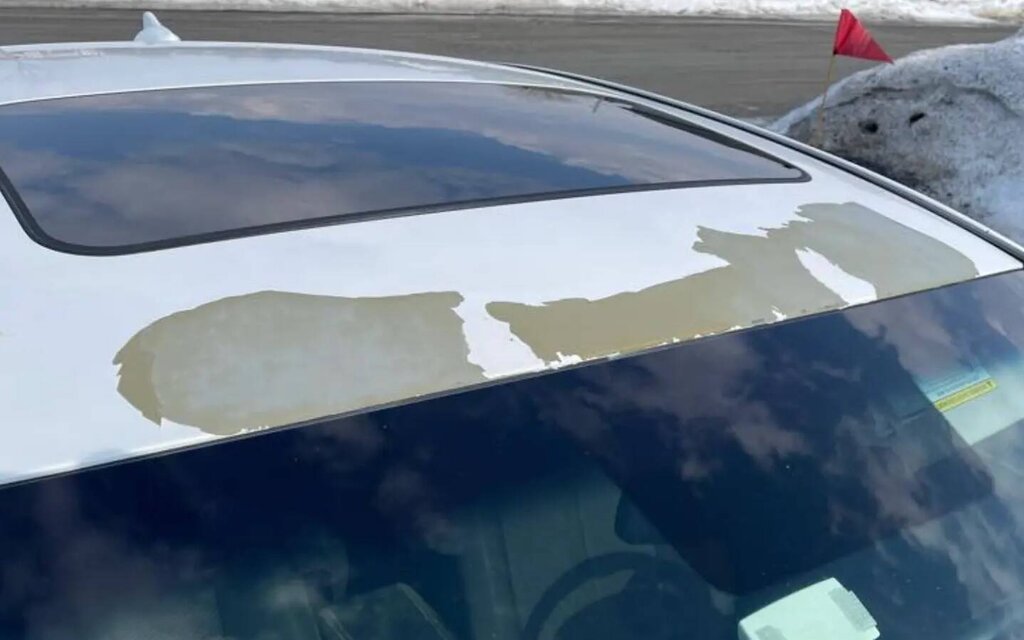 The problem of peeling paint persists to this day and Allard expects the entire surface of the car's roof to be peeled off by the end of the year.
This is far from an isolated case in Canada, let alone North America. More than 300 people in Quebec have joined a Facebook group (French only) to share their stories.
The class action seeks payment for compensation for damage to members' vehicles as a result of paint delamination, as well as damages and punitive damages. No amount has been specified at this stage. A judge in Quebec's Superior Court will evaluate the proposed class action in the next few months and decide whether to approve it or not.
In a similar lawsuit that was settled last year, Honda Canada was ordered to pay up to $27 million to compensate owners of 2006-2013 Honda Civic and 2006-2011 Acura CSX sedans who have experienced paint delamination on their car. Each one could receive up to $2,675.
Share on Facebook