Ford Again Cuts
Mustang Mach-E

Prices, Down as Much as $11,000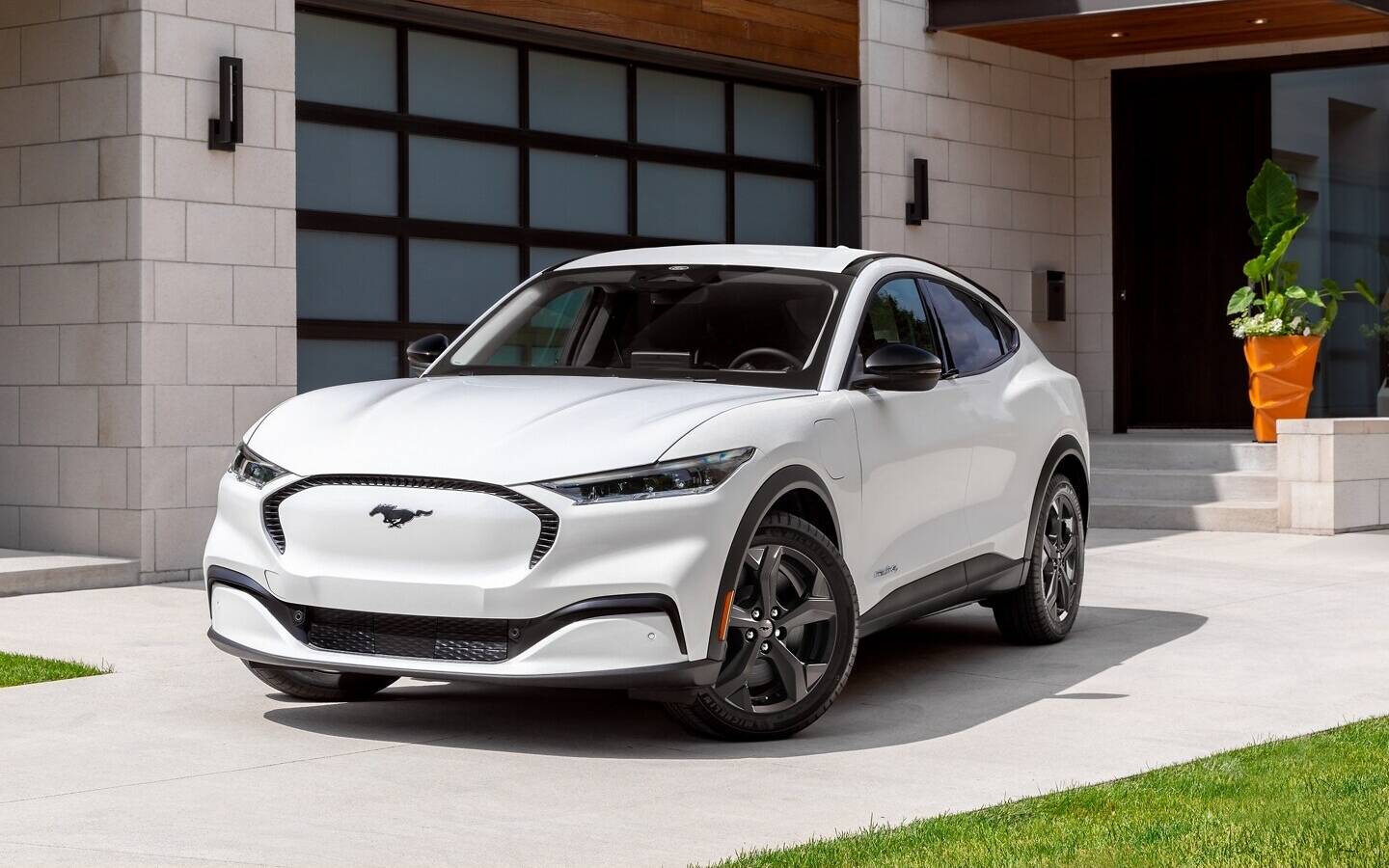 After slashing prices on most 2023 Mustang Mach-E models at the beginning of the year, Ford today announced another round of price cuts as order banks have re-opened.
The Mustang Mach-E Premium RWD Standard Range now costs $61,995 (MSRP), down $3,000. With AWD, the new price is set at $64,995, a drop of $2,250. The Extended Range versions of these models carry an MSRP of $66,995 and $69,995, respectively, which is incredibly $11,000 and $10,250 below the previous prices.
The California Route 1 eAWD Extended Range now starts at $69,995, too, representing a price cut of $9,125. As for the top-line GT Performance Edition Extended Range, a drop of $9,750 means it can be yours from $82,995.
Missing from this list is the base Select model, which carries an MSRP of $56,995 and makes the Mustang Mach-E eligible to a $5,000 EV rebate from the Canadian government. That's because pricing is once again unchanged, a Ford Canada spokesperson confirmed to The Car Guide.
It goes without saying that existing Mustang Mach-E customers awaiting delivery of their vehicle will automatically receive the adjusted prices.
New LFP Batteries, BlueCruise 1.2
Incidentally, standard-range Mustang Mach-E models will now use lithium iron phosphate (LFP) batteries. Depending on the drivetrain, they'll be able to cover up to 402 km or 364 km (previously 397 km or 360 km). In the case of the AWD variant, output is even increased by 45 horsepower.
Ford claims those LFP batteries can charge to 100 percent more frequently via AC home charging. When on the road, DC fast charging from 10-80 percent battery capacity takes 33 minutes, a 5-minute reduction when compared to previous standard-range models.
Want more good news? Ford's BlueCruise 1.2 hands-free highway driving assistant will be available with a complimentary 90-day trial since all Mustang Mach-E SUVs will be built with the necessary hardware for the capability. This provides customers the opportunity to try it during the initial months of vehicle ownership and subsequently activate it through a subscription at the time of their choosing. Customers can still include a 3-year subscription as part of the vehicle purchase if they prefer.
Production of the Ford Mustang Mach-E will ramp up substantially in the second half of 2023 as freshly completed plant upgrades support increased capacity. Delivery times will inevitably be shorter as a result.
Share on Facebook