Tesla Cam Catches Kia Soul Being Launched Airborne in Terrifying Crash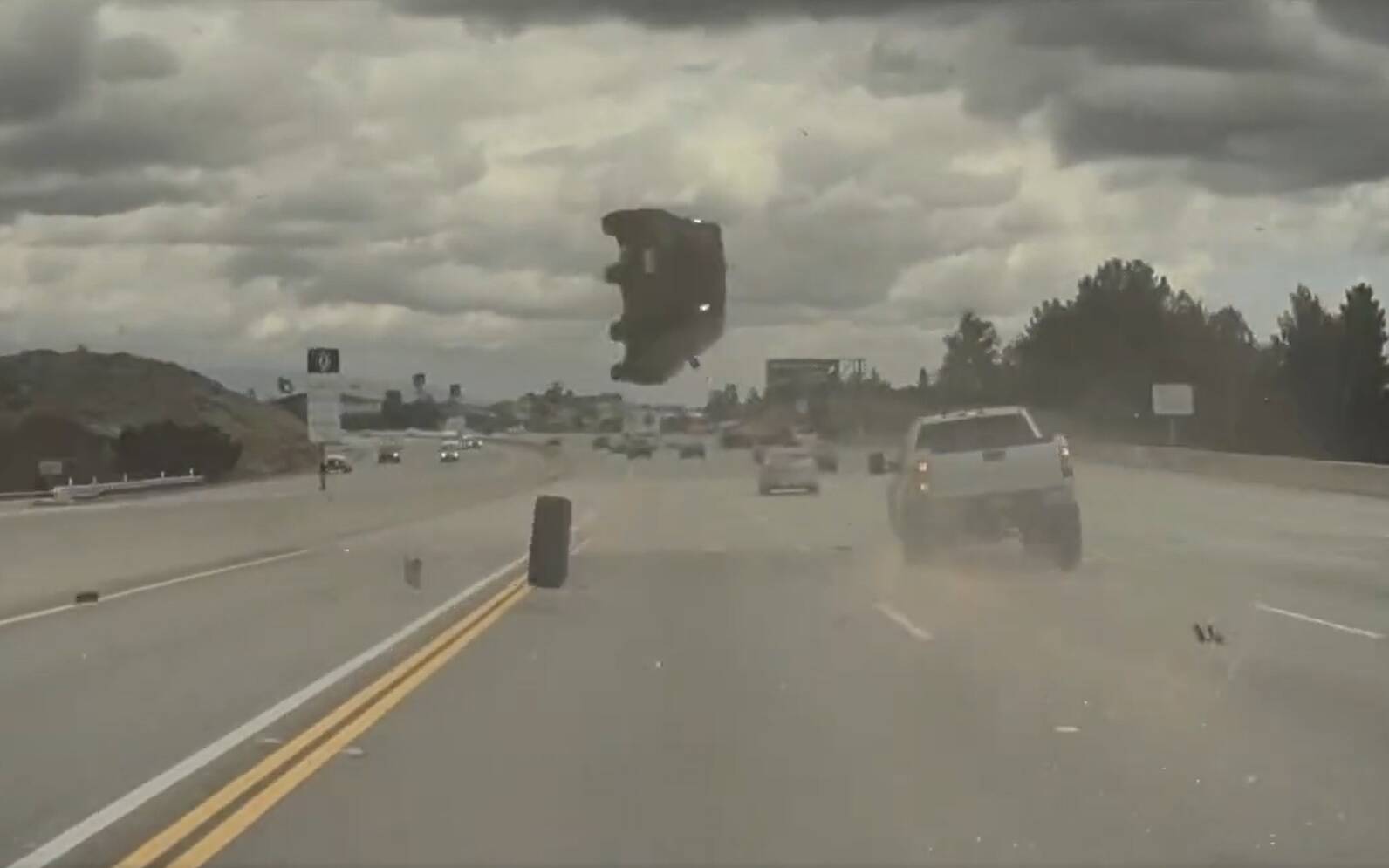 It all happened on the 118 Freeway near Los Angeles in California and it sure looked like a stunt right out of a Hollywood action movie. Traffic was flowing normally on the freeway until a white Chevrolet Silverado lost its left front wheel while driving in the middle lane. The runaway tire diverted to the left and hit a black Kia Soul right under the front bumper, launching the compact crossover several feet in the air.
The Soul landed upside down on its roof before doing a barrel roll and eventually coming to a stop on its four wheels. But then, the Silverado's rogue tire came back for more, hitting the Kia one last time in the rear!
The Silverado's driver kept control of the truck, making its way to the right. Although we don't see it on the video - because the driver of the Tesla who was recording the event made it to a stop behind the Soul, we assume it came to a stop several hundred feet further down the freeway.
Thankfully, nobody was hurt in the accident and the driver was the only occupant at the time of the crash.
That being said, if you plan on changing your tires yourself, always make sure your lug nuts are torqued to the right spec.
Witnessed and recorded the most INSANE car crash yesterday, you can see Autopilot also swerve and avoid the rouge tire for me $TSLA pic.twitter.com/csMh2nbRNX

— Anoop (@Anoop_Khatra) March 25, 2023
Share on Facebook