Paul Newman's Buick-Powered 1988 Volvo Wagon Sold for Over 80K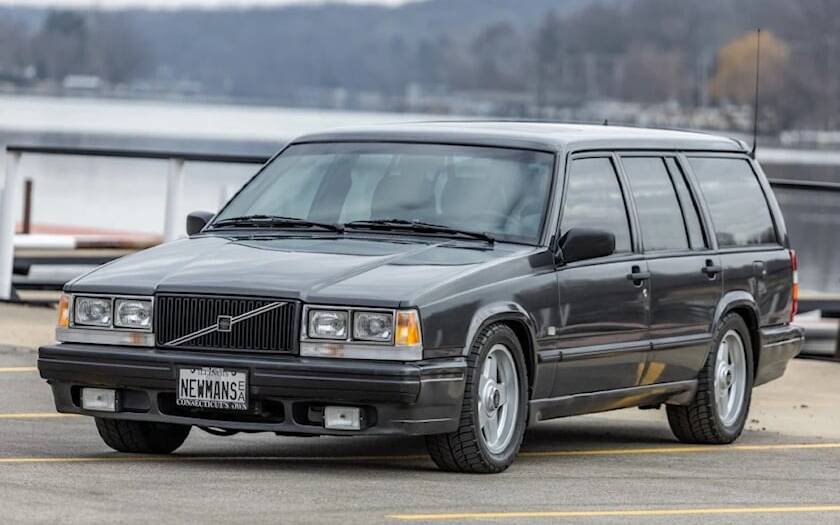 The late Paul Newman was one of many Hollywood celebrities with a passion for cars and racing. In addition to participating in the 24 Hours of Le Mans (and later the 24 Hours of Daytona), he co-founded Newman Haas Racing which went on to become one of the most successful CART/Champ Car and IndyCar teams.
In 1988, Newman purchased a brand new Volvo 740 Turbo wagon but wanted no part of its weak four-cylinder engine, so he replaced the latter with a turbocharged 3.8-litre V6 from a Buick Regal Grand National GNX and even had "Volvo V6 Turbo" etched onto the turbocharger. Output increased in the process from 154 horsepower to 300 horsepower (the official number advertised by GM at the time was 276 horsepower).
The car switched hands only once in 35 years and recently wound up on Bring a Trailer where it sold for $80,740 USD, or approximately $110,400 CAD.
The star of Cool Hand Luke and The Sting didn't stop with the engine, mind you. He also replaced the stock transmission by a Borg-Warner five-speed manual gearbox and fitted an Aero-style body kit to the big wagon.
The seller, meanwhile, replaced the clutch assembly and even tacked on a new limited-slip differential. The silver-finished 16-inch Gemini wheels contrast with the dark grey exterior. Inside, the seats are upholstered in black leather and a stowable, rear-facing third-row bench hides under the large cargo floor.
The odometer says Newman's modified wagon has now logged 75,635 miles—the equivalent of about 122,000 km if you prefer the metric system.
We have several pictures of the car in the gallery at the top of the page. Just as a reminder, modern Volvo wagons can be a lot more explosive than this one. A 2023 V60 Recharge, for instance, generates as much as 455 horsepower and 523 lb-ft. of torque by combining a turbocharged and supercharged four-cylinder engine with a rear electric motor.  
Link to the BaT listing: https://bringatrailer.com/listing/1988-volvo-740-8/
Share on Facebook