Fire Risk Prompts Major Recall on New Ram Heavy Duty Pickups
Stellantis is recalling more than 340,000 Ram Heavy Duty pickups globally because they could potentially catch fire. Nearly 22,000 among them are in Canada.
Affected models include 2021-2023 Ram 2500, 3500, 4500 and 5500 pickups and chassis-cabs, all of which are equipped with the 6.7-litre six-cylinder Cummins turbo-diesel engine.
The problem comes from the intake air heater relay, which could short circuit. According to a recall notice posted by Transport Canada, this could happen even when the vehicle is parked and the ignition switch is in the off position.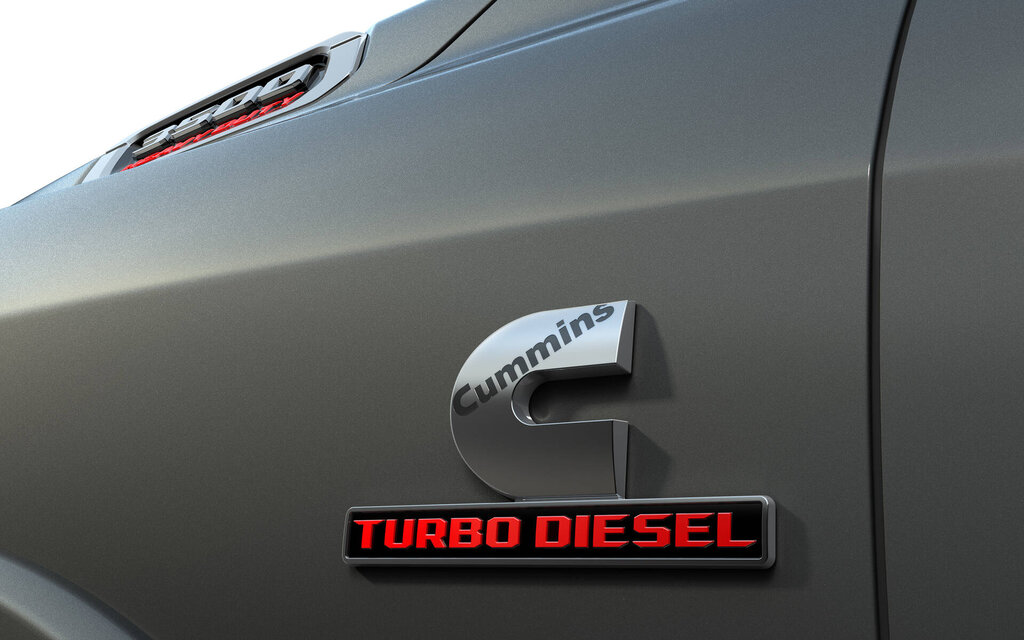 Given the risk of a fire, as negligible as it may be, the automaker recommends owners to park their truck outside and away from other vehicles or buildings until the recall repairs are completed. Ram dealers will simply replace the intake air heater relay.
A similar recall was announced back in 2021, affecting 2021-2022 Ram 2500, 3500, 4500 and 5500 pickups. Approximately 6,700 units were found in Canada.
New Model for 2023
As we reported last fall, Ram filled a key void in its HD lineup for 2023 with the addition of the Ram 2500 Heavy Duty Rebel, slotting between the Big Horn and Power Wagon. Unlike the latter, which settles for the 6.4-litre HEMI V8, this new model is also available with the Cummins diesel engine.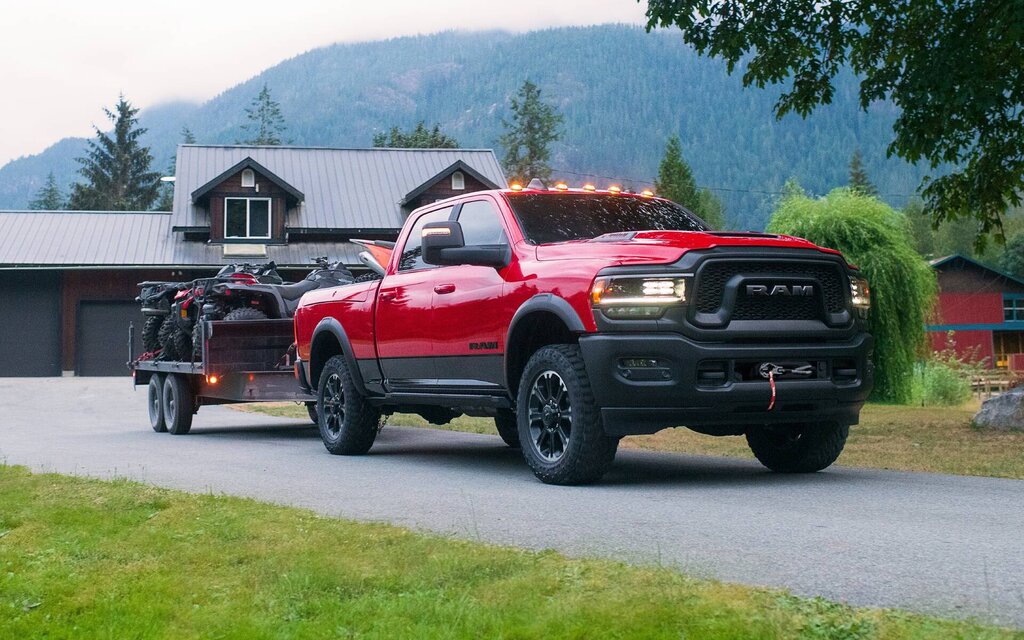 A direct alternative to the Ford F-250 Tremor, it utilizes the Power Wagon's structure and off-road prowess as a base while its optional Cummins delivers 370 horsepower along with 850 pound-feet of torque. A six-speed automatic transmission is standard with this engine.
Otherwise, the 6.4-litre HEMI provides 410 horsepower and 429 pound-feet of torque through an eight-speed automatic transmission. Cylinder deactivation technology improves fuel economy under light load, while an integrated front-mounted WARN Zeon-12 winch, rated at 12,000 pounds, is available with the V8.
A segment-exclusive, off-road suspension with a five-link coil design ensures superior load-carrying characteristics and articulation. Customers can optionally select Ram's acclaimed rear air suspension for a smoother ride on the road. By the way, maximum towing for the 2023 Ram 2500 Heavy Duty Rebel is 16,870 pounds and maximum payload is 3,140 pounds.
Share on Facebook