Ram's Future Electric Pickup Confirmed as Ram 1500 REV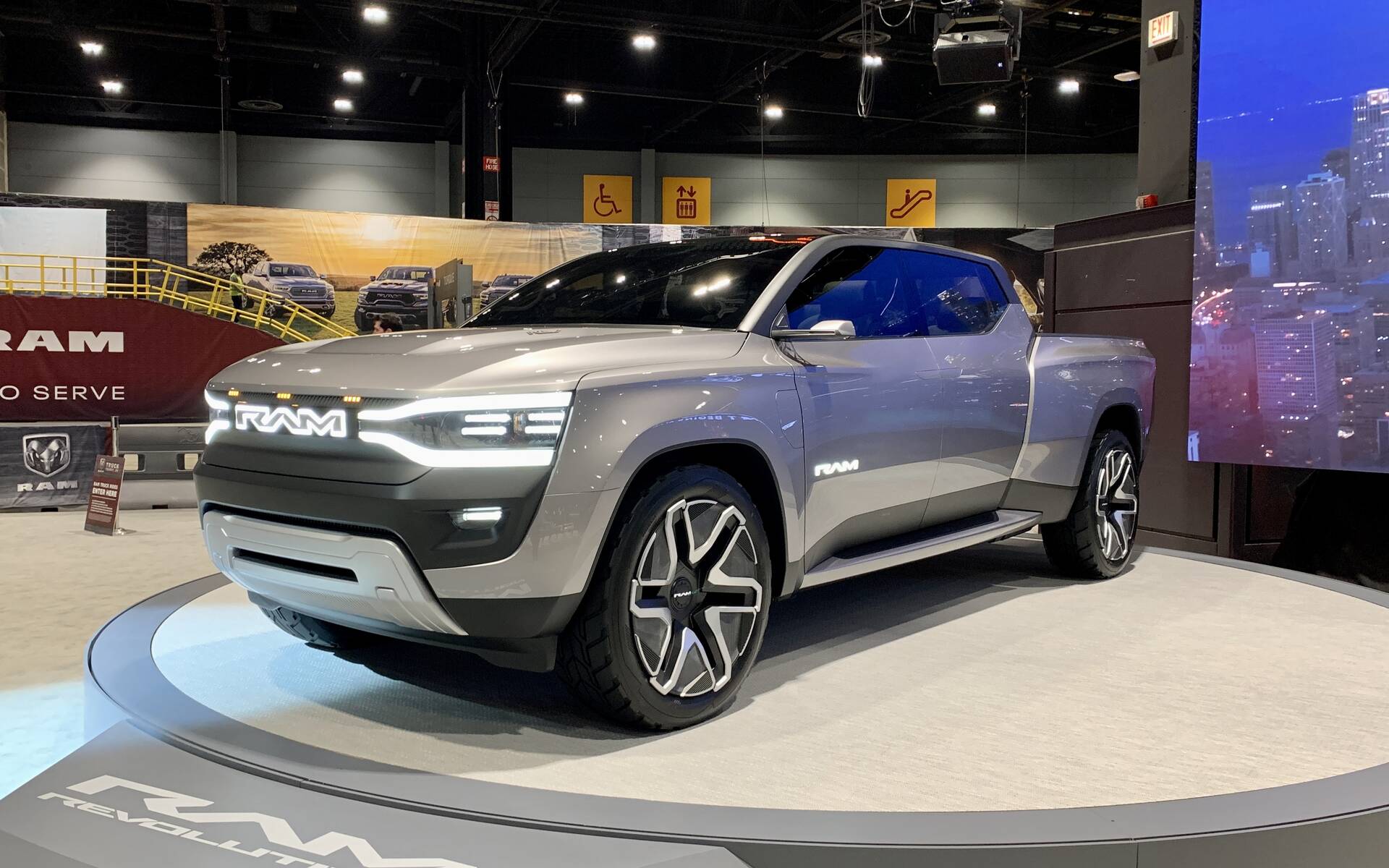 Ram has just confirmed the official name of its future electric pickup. Following the Ram 1500 Revolution concept introduced at CES in January and now on display at the Chicago Auto Show, the model that will enter production and go on sale next year will simply be called "Ram 1500 REV."
"At Ram, we started a revolution last year as we invited consumers along on the beginning of our electrification journey, gathering their feedback on exactly what they are looking for in an electric pickup truck," said Mike Koval Jr., Ram brand CEO – Stellantis. "We look forward to delivering our first EV pickup – the all-new Ram 1500 REV – to those consumers next year. We are confident the Ram 1500 REV will push past the competition, offering what will be the leading combination of attributes customers care about the most: range, payload, towing and charge time."
Ram promises to give more information on Sunday, likely through its new Super Bowl commercial that is slated to air at the beginning of the fourth quarter. The production model will be formally revealed to the public in the coming months, and pre-orders will begin soon after.
What to Expect from the Ram 1500 REV
Obviously, there will be key differences between today's concept and the real deal, but Koval told us that a majority of the features you see here will be retained.
The Ram 1500 REV will be built on Stellantis' new STLA Frame body-on-frame architecture, with a cabin about four inches longer than that of the current production truck. The RamBox storage compartments on each side of the cargo bed are larger than usual, and Ram's multifunction tailgate is part of the mix. Under the hood is a spacious trunk, though cargo capacity is unspecified.
Two other features on the concept are really intriguing. First, the Ram Track rail attachment/floor track system provides cabin flexibility for the seats and console as well as usable tie-downs or other storage potential. Second, the midgate with powered glass not only enables a pass-through that can fit objects up to 18 feet long (with the tailgate closed), but it also incorporates jump seats that turn this Ram into a three-row pickup.
As for specs and capabilities including power, torque, range and towing capacity, Ram is staying mum. The concept uses dual electric motors, all-wheel drive, four-wheel steering with up to 15 degrees of articulation, an adaptive air suspension and a powerful 800V architecture. It can reportedly add up to 160 km of range in approximately 10 minutes when plugged into a 350kW DC fast charger.
Remember, Ram also showcased at CES a new inductive robot charger, called Ram Charger, that could make home charging much easier for future owners. It detects the vehicle's presence and its charging needs, and automatically moves into position and aligns itself under the vehicle. Smart-charge capability would allow charging during off-peak time.
Keep following The Car Guide for more details about the upcoming Ram 1500 REV as they emerge.
Watch: 2022 Ram 1500 Rebel GT Review
Share on Facebook