170,000 Problematic Licence Plates Still on the Road in Ontario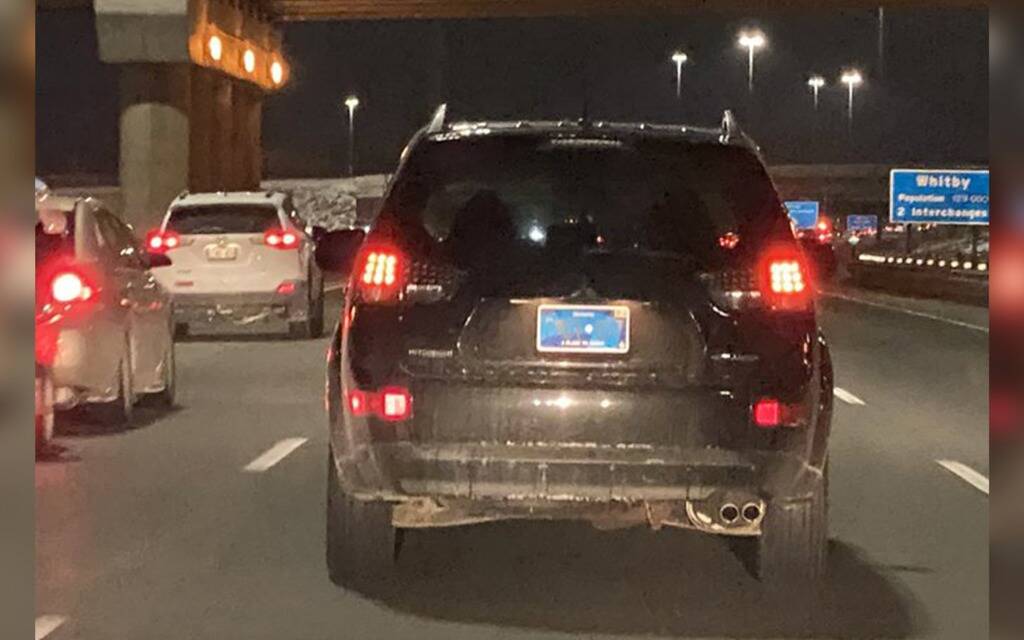 Back in 2020, the Ontario government put a stop to the production of its new blue-coloured licence plates because of a series of safety concerns.
The plates were introduced in 2019 as a product that would last longer as a result of "high-definition" sheeting, according to government officials.
However, these new plates weren't as road-friendly as the government hoped. Issues were reported by drivers and law enforcement alike, primarily at night, where the plates become virtually illegible.
After initially defending the "A Place To Grow" plates, the government eventually decided to stop issuing them in February 2020.
"After thorough testing by law enforcement and other key stakeholders, we are following their advice and will not be moving forward with the new plate for passenger vehicle use," said the Premier's Office in a May 2020 statement.
Drivers could voluntarily exchange them for an original white "Yours to Discover" licence plate. But according to the official numbers, many drivers have yet to do the switch.
According to a CTV News report, as of January 2023, there are still about 170,000 of the 193,000 blue licence plates issued still on the road.
A spokesperson for the Ministry of Public and Business Service Delivery told CTV News that the blue plates "continue to be valid until further notice."
Brian Patterson, CEO of the Ontario Safety League, claims that it shouldn't be difficult to send those 170,000 drivers a letter asking them to make the exchange. Patterson worries the people using the reflective plates may think it's a "get-out-of-jail-free card." For example, drivers could commit infractions without the fear of being reported by another driver because of the illegible plate.
Share on Facebook