Spied: All-New Ford Edge Gears Up for Debut in China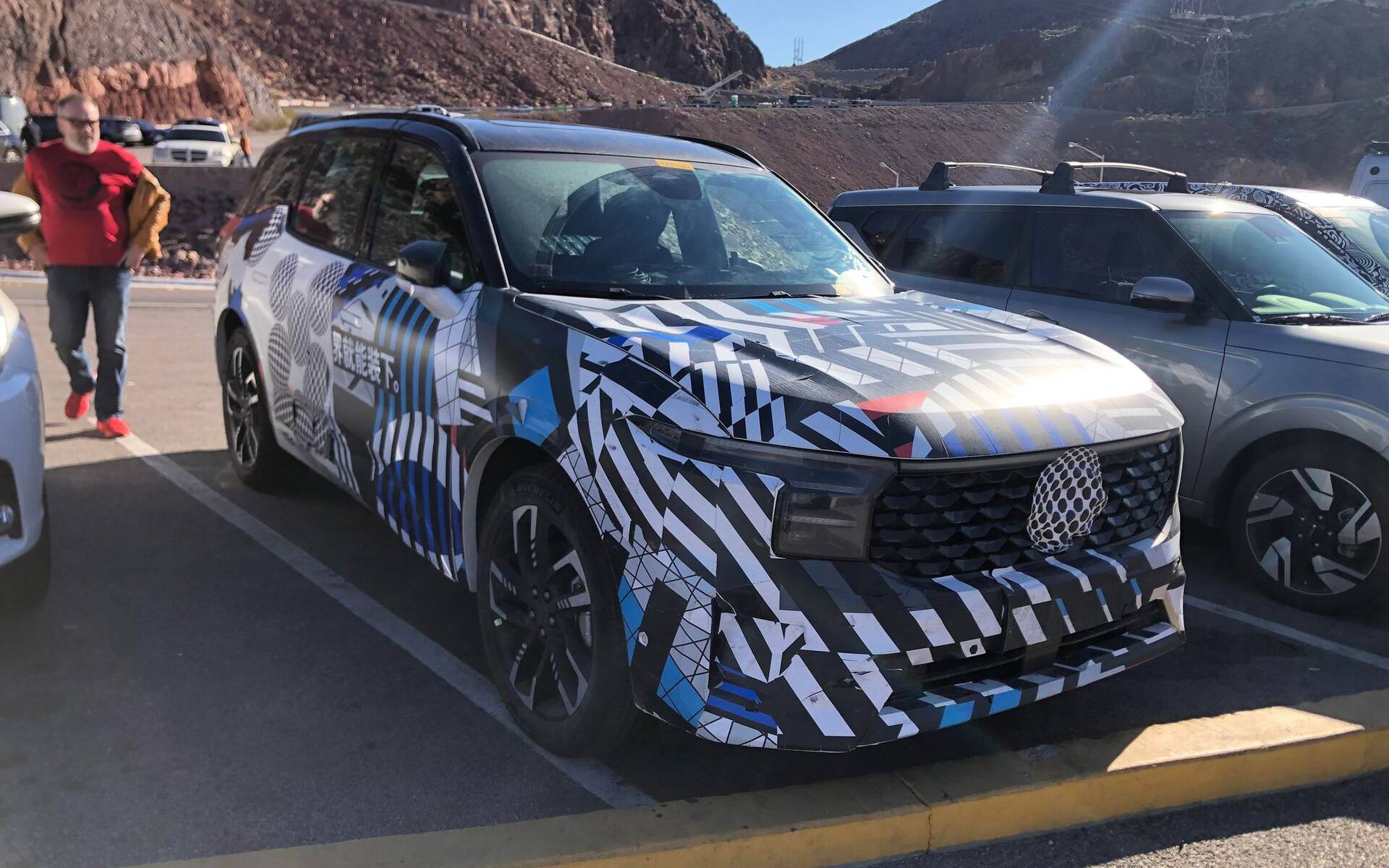 The Ford Edge as we know it is about to die. The Oakville, Ontario assembly plant where it's currently built will be retooled to produce electric vehicles starting in 2025. However, a third-generation Edge is in the works—for the Chinese market.
Ford has been testing a few prototypes in various conditions lately. Spies have caught them near the Arctic Circle, and last week one of our readers stumbled upon a pair near the Hoover Dam in Nevada.
On the pictures he sent us, these new Edges are both wrapped in special camo. The multi-coloured one has the hashtag "#3rdGenEDGE" on the rear hatch and Chinese signs on the front doors, confirming an upcoming launch in China.
In fact, the vehicles match the leaked pictures from the Chinese Ministry of Industry and Information Technology we saw a little while ago. An official debut is expected to take place in April.
Ford has significantly increased the size of the Edge while giving it a much sharper and more rugged appearance—similar to how the Explorer sold in China is different from ours. The shots taken by our reader also reveal part of the interior, with an all-new interface that combines two large displays.
The front grille, as you may have noticed, is not closed. That's because a conventional engine still resides under the hood. It appears the new Edge will retain the turbocharged 2.0-litre four-cylinder producing 250 horsepower. An electrified variant with about 270 horsepower is reportedly planned, as well.
Ford has so far made no official statement about the fate of the Edge in North America, but we certainly expect to get one later this year. We're also looking forward to learning the identity of the new EV models that will be built in Oakville. As soon as we do, you'll be among the first to know.
Watch: 2022 Ford Escape Plug-In Hybrid SEL Review
Share on Facebook