All-New Toyota Prius,
Prius Prime

Debut at Montreal Auto Show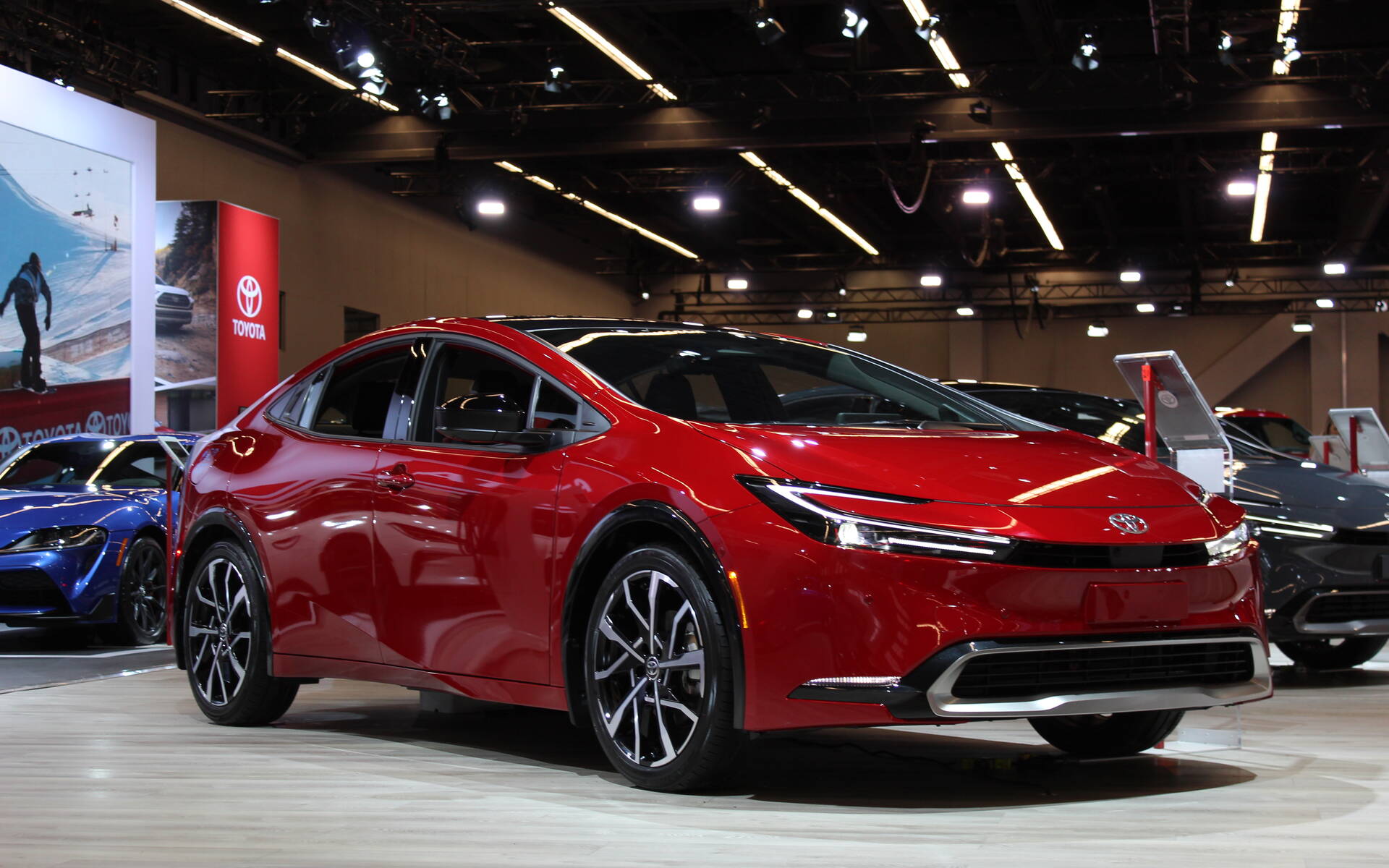 Toyota's iconic Prius is completely redesigned for 2023 and naturally a star at the Montreal International Auto Show (MIAS) this week where it makes its Canadian debut.
The 2023 Toyota Prius marks a radical departure from the previous generation with bold, aerodynamic styling that takes some inspiration from the equally new Toyota Crown. On display at the MIAS is also the plug-in hybrid Prius Prime.
Prius Now With Standard AWD in Canada
The standard Prius (the one you don't need to plug in) boasts world-renowned technology and makes life easy for drivers looking for excellent fuel economy.
Thanks to a new 2.0-litre engine replacing the old 1.8-litre unit, performance is vastly improved. The 196 horsepower represent a boost of more than 50 percent from the previous car's 121 horsepower. What's more, all-wheel drive now comes standard on Canadian models.
The fifth-generation Prius is more attractive when it comes to the interior, too, particularly with many desirable gadgets and features. In top-line Limited trim, the list includes a 12.3-inch centre touchscreen, heated rear seats and wireless charging for smartphones.  
Prius Prime Offering Increased EV Range
The Prius Prime is the plug-in hybrid variant of the Prius. Equipped with a larger battery, it can operate in pure electric mode before the gasoline engine kicks in. The exact figure has yet to be announced, but Toyota claims EV range is increased by approximately 50 percent, which means drivers can expect to travel around 60 km on battery power.
The 2.0-litre engine in the Prius Prime is more potent, resulting in a combined 220 horsepower. Acceleration is quicker, obviously—think 4.6 seconds quicker from 0-100 km/h. Unlike the regular Prius, however, the Prime is not available with AWD.
Inside, you'll find a revised instrument panel, new steering wheel and 8- or 12.3-inch centre display with wireless Apple CarPlay and Android Auto compatibility. Heated seats, 19-inch wheels and Toyota Safety Sense 3.0 are all part of the package.
The 2023 Toyota Prius is arriving in Canadian dealerships this winter, followed by the Prius Prime in the spring. Pricing has yet to be announced.
Share on Facebook