Calgary Introduces Catalytic Converter Engraving Program to Prevent Theft
Catalytic converters always become more attractive to thieves when the price of minerals rises. The emissions control component located in the exhaust system contains elements like rhodium, palladium and platinum which can be sold to recycling centres or on the black market.
What makes things easy for thieves (and worse for vehicle owners) is that the catalytic converter is relatively accessible by crawling under the vehicle with a battery-powered saw to remove it in a matter of seconds.
Calgary Police and Kal Tire auto repair shops have partnered to announce an engraving program on Wednesday, a move that aims at discouraging thieves from stealing the precious part.
A technician will basically engrave the vehicle identification number (VIN) on the catalytic converter in order to virtually link it to the car. Kal Tire will throw in complimentary tire and brake inspections while the car is in the shop. At the receiving end, scrap metal recycling businesses and private buyers can use the marking to help identify if they are stolen by accessing the Canadian Police Information Centre database and asking the seller to provide proof of ownership.
Two small window decals will be added to the vehicle to warn potential thieves that the catalytic converter has been engraved with the vehicle's VIN.
According to Calgary police, 205 catalytic converter thefts were reported in 2019. In 2020, that number increased to 300. By 2021, 1,560 thefts were reported and from January to November 2022, 3,174 have been received.
"We are aware that a large number of catalytic converter thefts are not being reported as people worry they are tying up police resources, or that it will be too difficult for the suspect to be located and held accountable," said Const. Brent Podesky in an interview with CTV News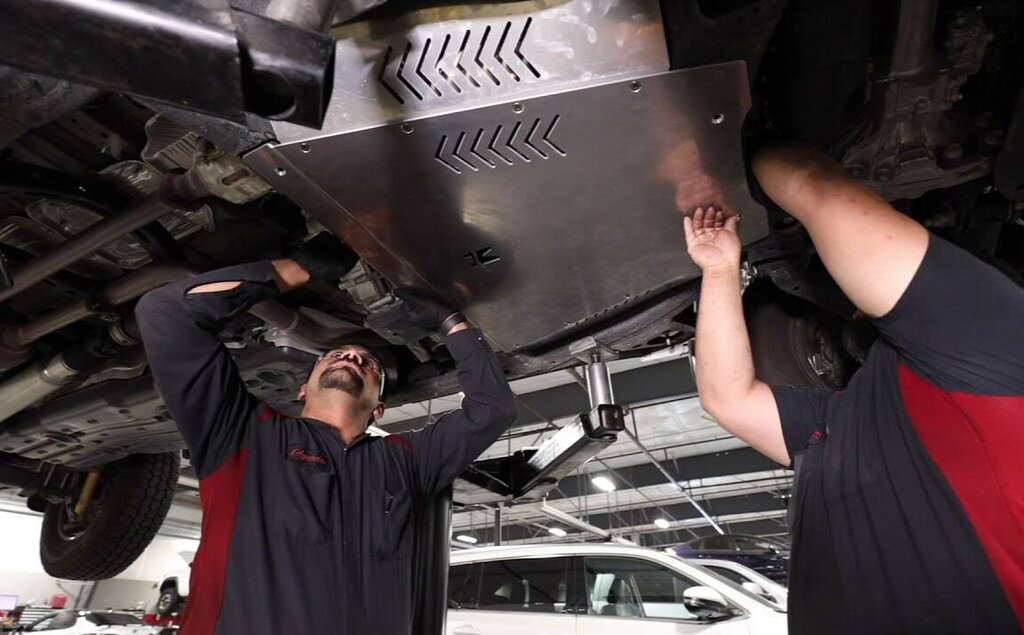 Other Ways to Prevent Catalytic Converter Theft
In addition to engraving your catalytic converter, it is encouraged to park the vehicle in well-lit area outside, or even better, in a secured garage. Install home security alarms and cameras can help prevent thefts as well.
Anti-theft devices have also popped up on the market. Some are made of strong wire mesh cages, others are basically aluminum plates that cover the whole catalytic converter unit. Hybrid vehicle converters are more valuable because they contain a greater amount of metals, but CARFAX recently published a top 10 list of vehicles that are more targeted than others. Check it out here.  
Share on Facebook