We Caught the Refreshed 2024 Mercedes-Benz GLE With Slight Camo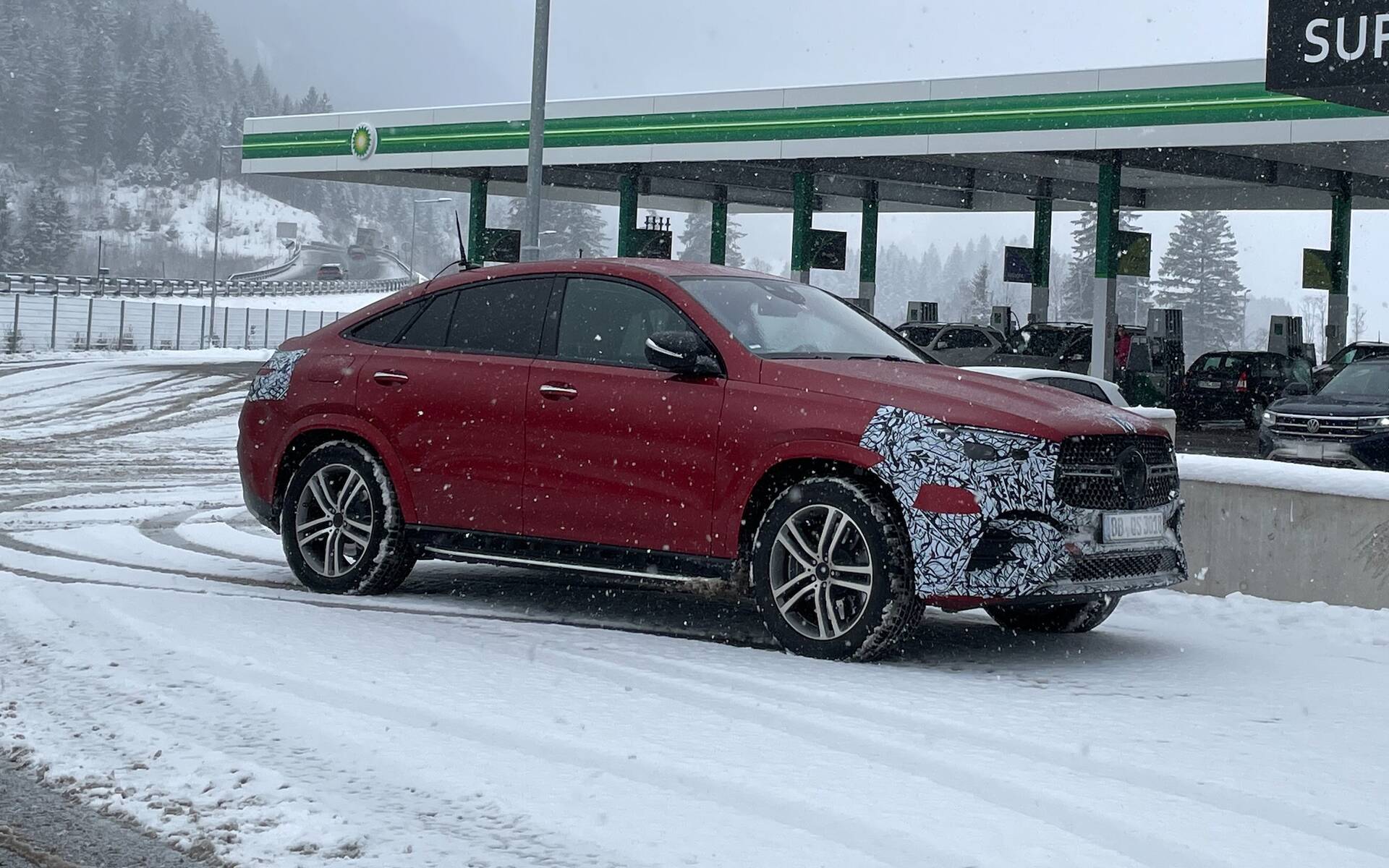 The current-generation Mercedes-Benz GLE was introduced for 2020 and there are no significant changes for 2023, which is why you can already order one in Canada—unlike the brand new 2023 GLC, which will go on sale in the spring.
A mid-cycle refresh is due for 2024. What does Mercedes-Benz have in store for its three-row midsize SUV? We'll find out sometime next year, but in the meantime here's a first look.
While stopping at a gas station in the mountains of Austria near the German border, our colleague Julien Amado stumbled upon a pair of slightly camouflaged prototypes being tested by Mercedes-Benz. Obviously the grey model on these spy shots is the standard GLE, while the red one is the GLE Coupe.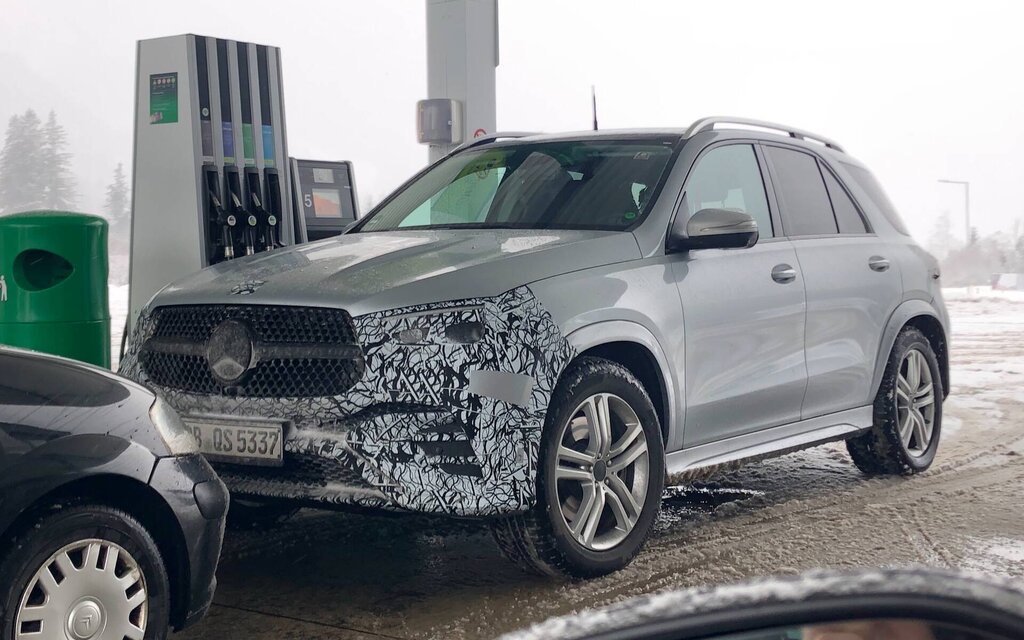 Most of the front fascia is hidden as designers have revised the headlights, bumper and air intakes. The taillights in the rear are masked, too, suggesting further changes. Some of the trim elements will be new, as well.
Of course, it's not a radical evolution. Considering what Mercedes-Benz has done with the next-gen GLC, we're not surprised at all. By the way, it was not possible to get close enough to take pictures of the interiors, but more updates are sure to be found in there.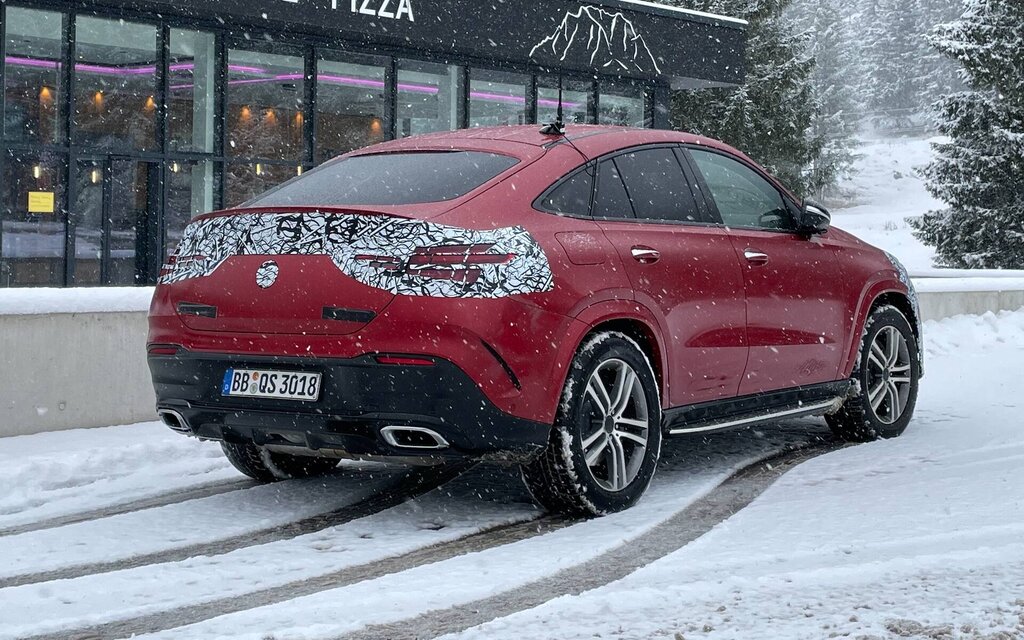 What about the engines? The four- and six-cylinder units will obviously be back. While Mercedes-Benz has retained the 4.0-litre AMG V8 in the U.S. for 2023 (but not in Canada), it could be axed for good as the German automaker continues to shift toward smaller and electrified powerplants.
It sure would be nice if engineers could fix a few issues in the process, because reliability is definitely not among the strengths of this pricey SUV. In fact, the 2023 model is one of the 10 least reliable vehicles you can find according to Consumer Reports. The suspension, on-board electronics, power accessories and climate control are some of the main trouble areas.
Just so you know, the Mercedes-Benz GLE is built in Alabama along with the all-new, all-electric EQE SUV, a similarly sized contender that will soon go on sale in Canada. We took it for a spin in Colorado this fall, so make sure to click on the link above for a in-depth review.
Share on Facebook