1989 Batmobile From First Two "Batman" Movie up for Sale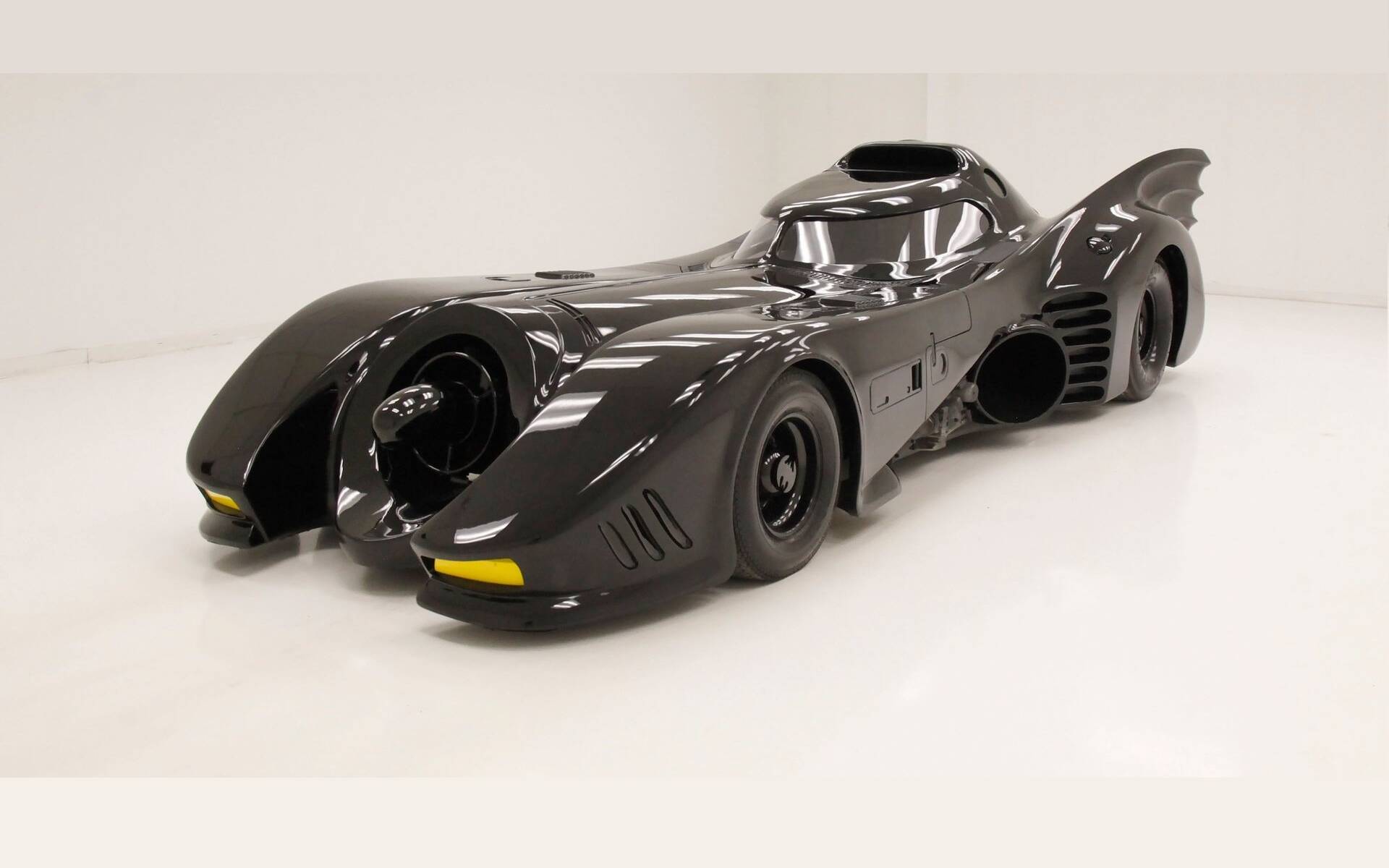 Fans of the Caped Crusader with an awful lot of money to spare will be thrilled to learn that the actual Batmobile from the first two Batman movies released in 1989 and 1992—at least one of the prop cars used for the shooting—is currently up for sale.
Arguably one of the most iconic in the entire franchise, it reflects the Art Deco version of Gotham City imagined by director Tim Burton, with hints of steampunk culture thrown into the mix. Following its on-screen career, it wound up at an amusement park in New Jersey where it stayed for several years before the current seller purchased it.
The exterior borrows from many iconic cars and blends them all together to produce this exotic machine that could only be from a movie. The nose has fenders of a Daytona Prototype racer, but reality ends there with a large central jet engine turbine plopped in the centre. All the bodywork is specially molded fiberglass including, of course, the bat wing-shaped rear fins.
In reality, an electric motor drove this Batmobile, complete with a kill switch hidden within the left rear wing fin that could be flipped by a film crew member should any issues arise during filming. Top speed, incredibly, doesn't even reach 50 km/h. The seller also claims the batteries have not been charged since approximately 1993.
The flame thrower in the rear does work, which is fantastic and scary at the same time. As for the enclosed cockpit with wraparound glass, it features a plethora of buttons, levers, gauges and lights plus an overabundance of nonfunctional bells and whistles. The driver's seat is behind a secret black velcro in screen elevated above the front buckets where the real driver sits.
While the listing has no end date, you shouldn't wait for Commissioner Gordon to call if you're interested in making an offer. The Batmobile is stored at Classic Auto Mall in Morgantown, Pennsylvania, and the seller is asking for $1.5 million USD, or just over $2 million CAD at the current exchange rate.
Share on Facebook