All-Electric Drako Dragon is a New Hyper SUV With 2,000 Horsepower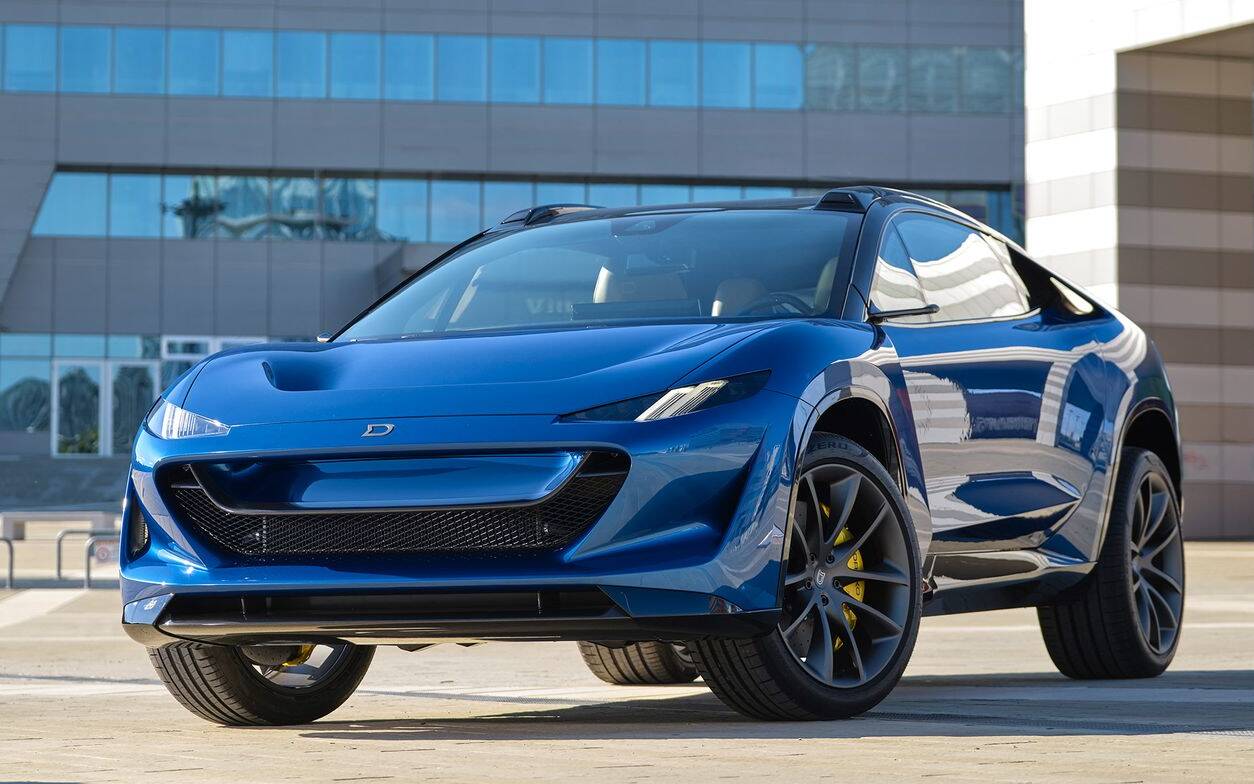 Drako Motors, the hypercar manufacturer based in San Jose, California, today unveiled a new SUV that defies all logic when it comes to styling, performance and especially pricing.
Meet the head-turning, Earth-spinning Dragon, an exceptional model that raises the bar previously set by the 1,200-horsepower Drako GTE.
Italian Craftsmanship
While engineering and production are the work of Drako's team in Silicon Valley, the design of the Dragon is all Italian thanks to Lowie Vermeersch (who previously worked at Pininfarina and is responsible for the Ferrari FF and 458) and GranStudio in Turin. Sculpted almost entirely from carbon fibre, it looks extremely racy and futuristic, with massive 23-inch wheels emphasizing the athletic stance.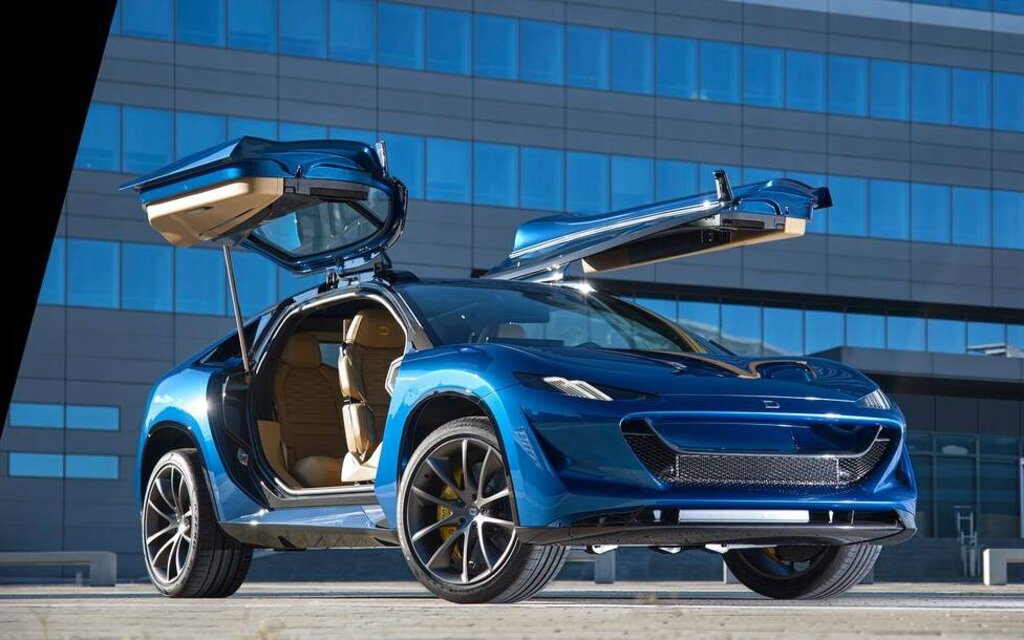 In terms of size, the Dragon is 5.05 metres long, 2.06 metres wide and 1.6 metres tall. It tips the scales at 4,969 pounds. Ground clearance is variable, dropping to 16.3 centimetres in Tarmac mode and rising to 31.5 centimetres in Overland mode.
Gullwing doors provide access to the cabin, which is largely clad in some of the finest European leathers. There are five seats, but obviously the front occupants enjoy a better time on the road. In addition to generous legroom, they get to interact with a gigantic multimedia display. A second, smaller display with digital instruments can be seen in front of the race car-like steering wheel. Cargo capacity is not specified.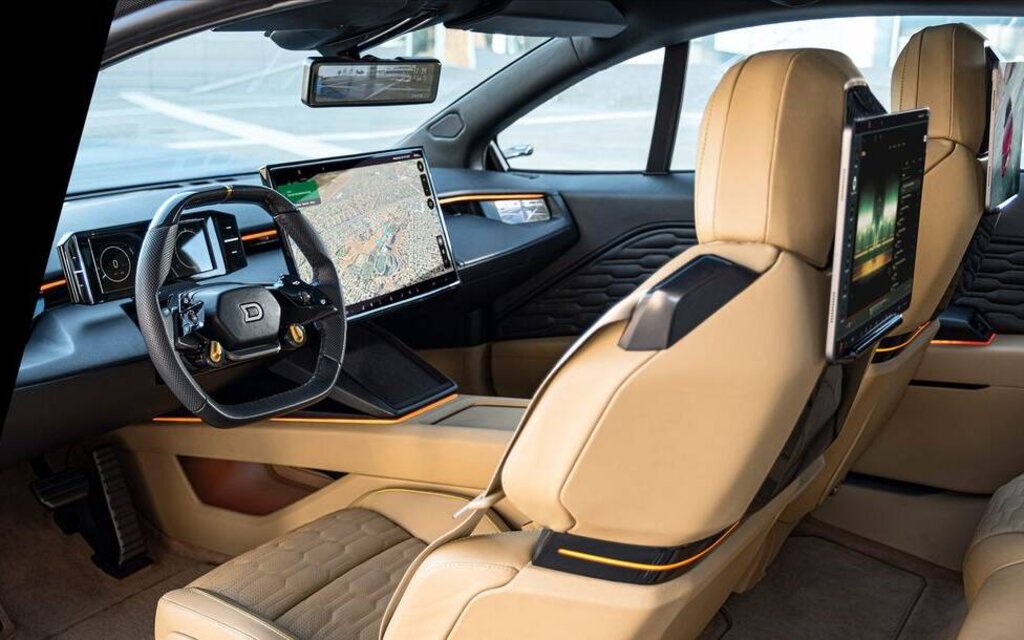 Lightning Fast
Similar to the Drako GTE, the Dragon features the DriveOS quad-motor system, only output is increased to a mind-boggling 2,000 horsepower. This results in 0-60 mph (97 km/h) acceleration in just 1.9 seconds, a quarter-mile run in 9 seconds and a top speed of more than 320 km/h, according to the company.
Torque is individually split among the four wheels and an adaptive, three-stage suspension enhances control. Braking is equally impressive as the Dragon uses 420mm carbon ceramic discs with 10-piston callipers up front and 410mm carbon ceramic discs with six-piston callipers in the rear.
"The Dragon feels less like a car and more like a spaceship," the press releases says. Really? We should probably ask NASA or Space X for a ride to find out for sure. And for drivers who might need to pull a trailer, they will be able to tow up to 3,500 pounds—at the expense of range, of course, which is estimated at 675 km.
Priced to Kill
The most incredible thing about the Drako Dragon might just be its base price of $290,000 USD, which is a fraction of the $1.25 million the GTE required for its 25 units. It's significantly cheaper than even the new Ferrari Purosangue, priced from 390,000 euros despite packing a mere 715 horsepower.
Drako Motors is taking reservations for the Dragon with a $500 deposit. In the case of the First Edition model (only 99 units available), the deposit is $5,000.
Share on Facebook