Ram "Traveller" by Country Singer Chris Stapleton is Just Like You'd Imagine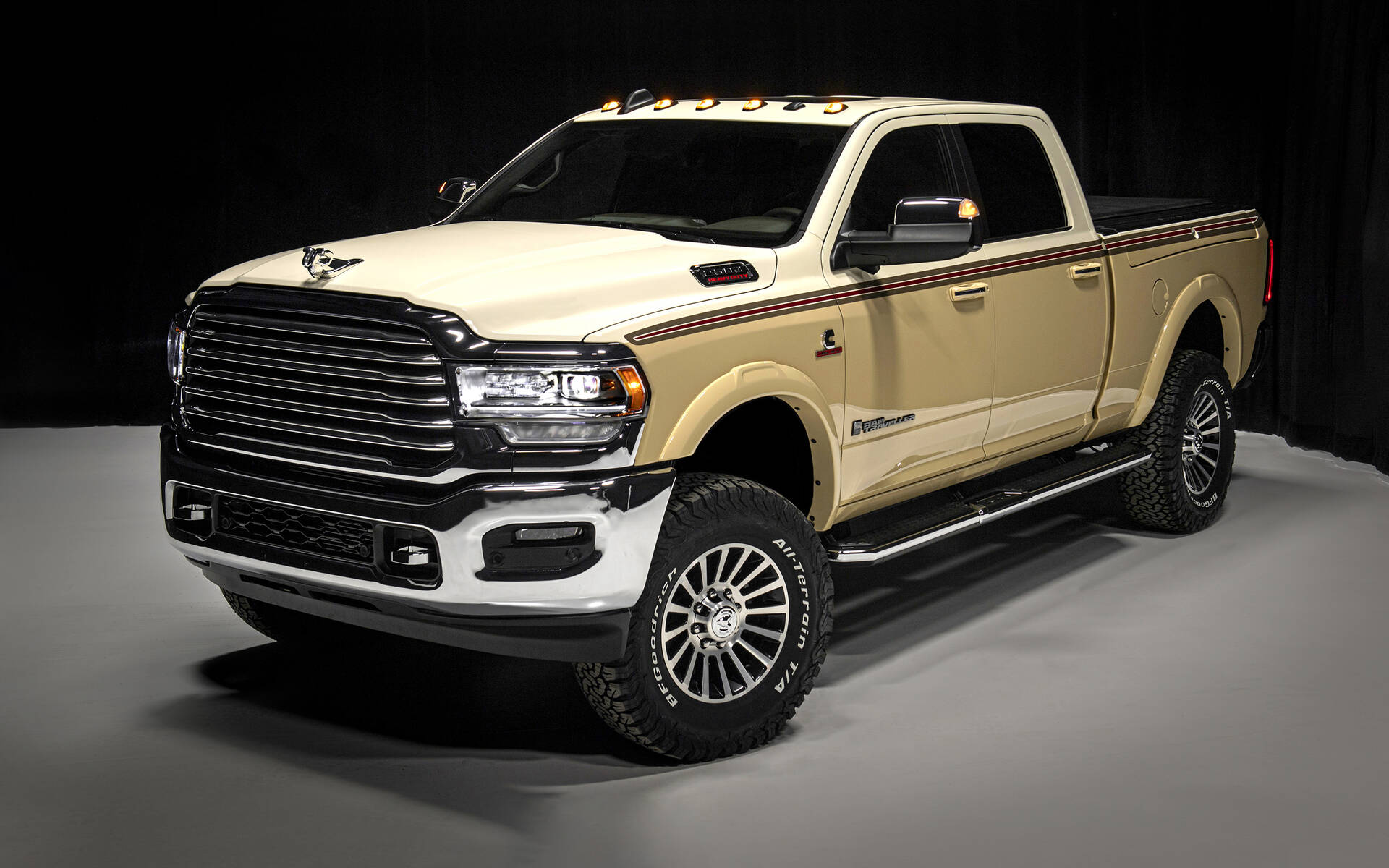 Country singer and guitarist Chris Stapleton, an eight-time Grammy winner, is officially releasing his cover of Al Green' I'm a Ram this Friday. He also loves trucks and has teamed up once again with Ram for a unique project.
It all came to life yesterday during a special event at the Country Music Hall of Fame and Museum in Nashville, Tennessee.
Based on a Ram 2500 Heavy Duty, the "Traveller" truck (also the name of Stapleton's first album) is a nod to the vintage Ram pickups from the late 1970s and 1980s, in particular the 1979 Ram Palomino—a favourite of the musician. The Palomino-inspired exterior colours Linen Cream, Radar Red, Bison Brown and Cashmere have been modernized to complement today's finishes. In addition, the iconic striped graphics featured on the Palomino are adapted to fit the more sculptural 2500 Heavy Duty body.
There's plenty of chrome, including on the bumpers and tow hooks, while the retro-inspired Turbo Fin 18-inch alloys capture 80's nostalgia with a fully painted, deep-dished, machined-faced wheel with a bright chrome centre cap. "Traveller" badging can be found on the doors and tailgate.
And as you can see, there's no "RAM" lettering on the front grille. It's been replaced by a multi-faceted, three-dimensional Ram hood ornament. So cool.
Inside, the unique treatment celebrates Stapleton's individual style. A custom, monochromatic Bison Brown colour is featured throughout the entire cabin with a pop of colour integrated into the headrests of buffalo plaid flannel, an identical material to the jacket worn by Stapleton on the cover of his debut album.
What's more, Walnut Burl wood appears on many surfaces along with tailored cloth inserts, speaker grilles that draw inspiration from guitar amps, and the artist's signature inlaid into the wood of the dashboard. By the way, the front bench seat is a custom design with a folding middle seat that transforms into a console.
"Our relationship with Chris Stapleton is special because he is not just a partner, we consider him to be a friend. He represents our shared values of hard-work, determination, and perseverance," said Mike Koval Jr., Ram brand CEO. "Our journey with Chris throughout his career is something we are extremely proud of and to see this Ram Truck collaboration come to fruition is an endeavor we will cherish for a long time."
Watch: 2022 Ram 1500 Rebel GT Review
Share on Facebook