Zeekr 009 is a Long-Range, High-Powered Electric Minivan from China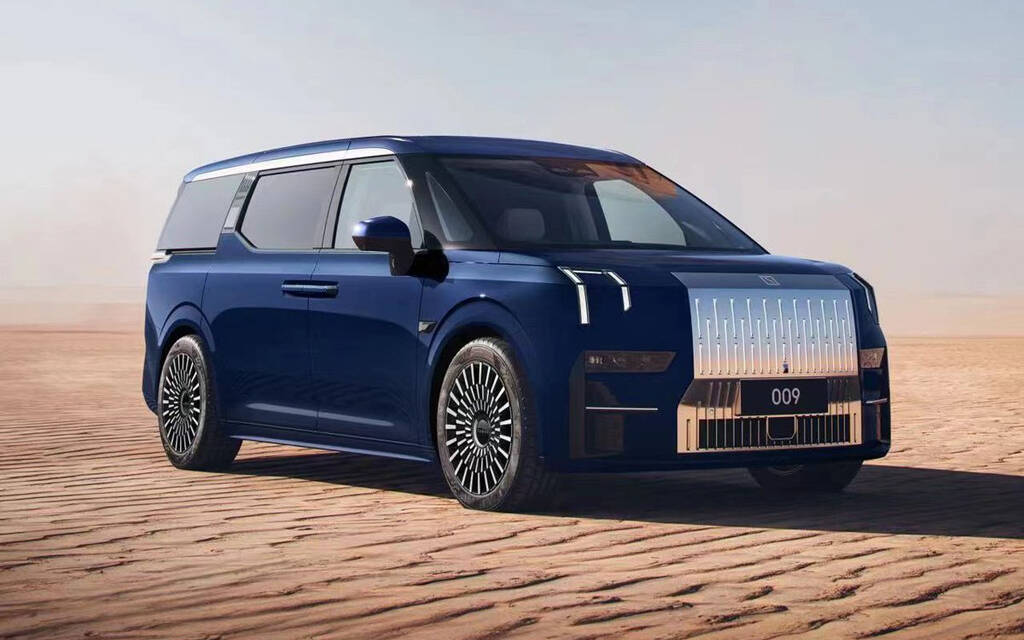 China's Geely, which controls Volvo, Polestar, Lotus and smart, among others, has a new EV brand for its domestic market called Zeekr. Following the 001 wagon released last year, it's back with a minivan called 009.
Why should you care? Well, beyond the polarizing exterior, this is really not your mother's minivan!
Some people might say the lines are reminiscent of the Kia Carnival when viewed from the sides, but the Zeekr 009 is even boxier and sports the kind of in-your-face grille you definitely don't see every day. The latter looks like a mandolin or cheese grater with all those vertical LED lights, while the n-shaped daytime running lights appear to float above the corners.
The wheels are 20 inches in diameter and almost equally eye-catching. At 5.2 metres long, the 009 boasts an incredible drag coefficient of 0.27 according to the company, making it more aerodynamic than a Ford Mustang Mach-E or Audi e-tron.
It's one reason why range is longer, too—up to 702 or 822 km based on the Chinese test cycle, which is admittedly even more generous than the WLTP used in Europe and Japan. This is what you get with a 116kWh or 140kWh battery pack, respectively. The smaller one is said to charge from 10-80 percent in 28 minutes via a DC fast charger.
Not impressed yet? Okay, let's try this: the dual electric motors combine to generate 536 horsepower and 505 pound-feet of torque, sending the AWD minivan from 0-100 km/h in just 4.5 seconds. No other production minivan in the world is quicker off the line. On that note, you need to check out the 1,973-horsepower Ford Pro Electric SuperVan concept in case you haven't already.
The Zeekr 009 also comes with a host of luxury features and cutting-edge technologies. An air suspension, 15.4-inch touchscreen with AI-powered virtual assistant, 15.6-inch entertainment screen for rear passengers, massaging captain's chairs in the second row, voice and facial recognition systems, and over 20 cameras and radar sensors are available.
If you're wondering, the entry price for the 009 is the equivalent of $92,300 CAD and the model equipped with large battery starts at around $108,800. That's the same as three base Carnivals.
Share on Facebook