Safari-Style Porsche 911 Takes on the World's Highest Volcano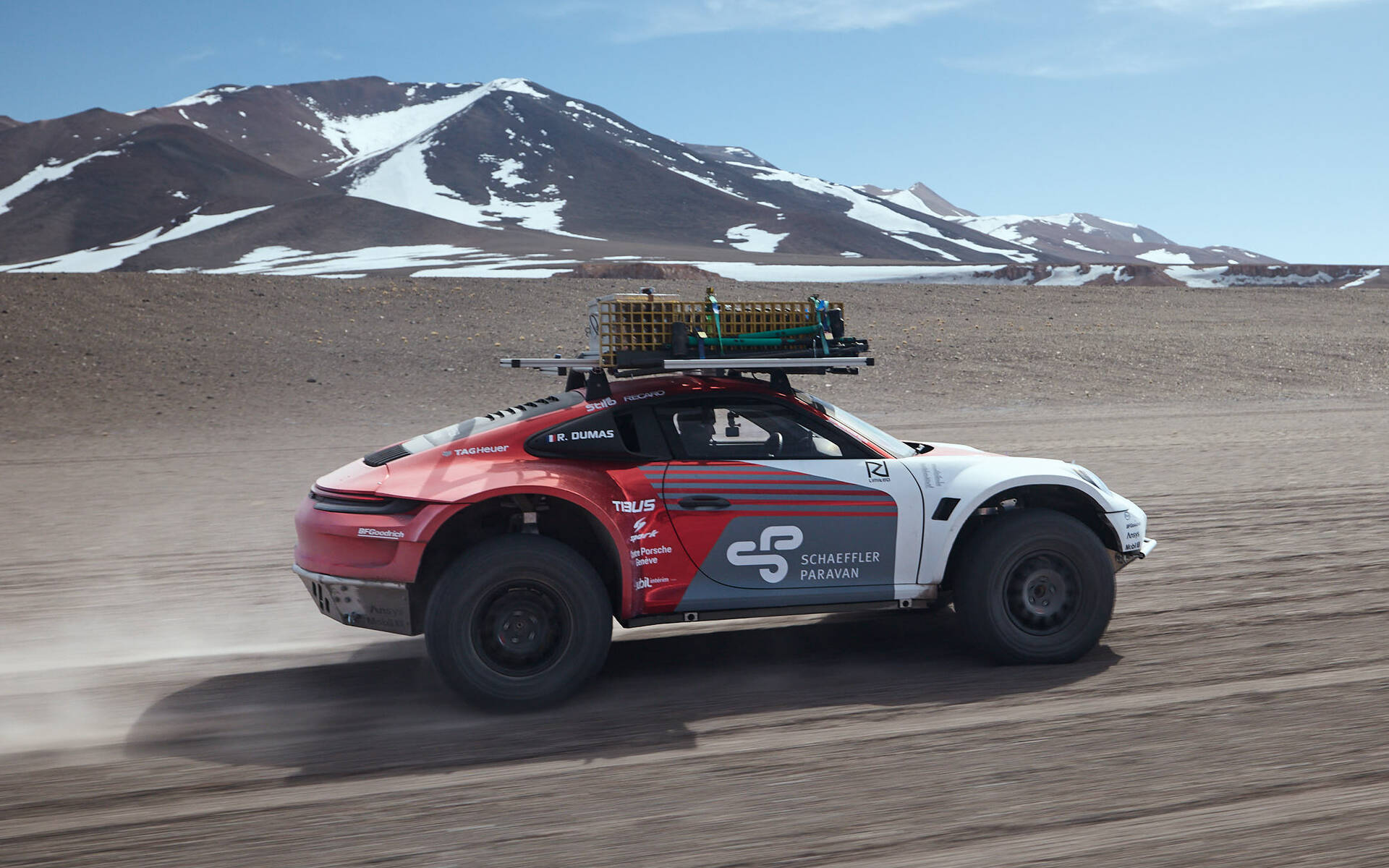 Peaking at 6,879 metres in the Atacama Desert, Chile's Ojo del Salado is the highest volcano on the planet. It would be a real challenge for any SUV to get to the top. Now, imagine a Porsche 911.
But that's exactly what a team led by endurance driver Romain Dumas did recently. Not with any ordinary 911, of course.
Porsche heavily modified a pair of 911 Carrera 4S coupes by fitting them with a custom body, large underbody skid plate, portal axles, beefed-up and longer-travel suspension plus some gigantic off-road tires. Ground clearance was increased to a whopping 13.7 inches, which is more than a Ford Bronco Raptor!
The turbocharged flat-six engine with 443 horsepower and the seven-speed manual transmission were retained, although the latter benefited from lower gear ratios for improved crawling ability. Manual locking differentials were part of the mix, too.
By the way, the car's AWD system was also tricked with what Porsche calls a Warp-Connecter system, which creates "a mechanical link between all four wheels to allow constant wheel load even when the chassis is enduring extreme articulation." Naturally, the cooling system was improved, as well, and the winch at the front came in handy on a few occasions.
While the modified 911 did not quite reach the top of the volcano due to the amount of snow and ice at this time of the year (it faced temperatures as low as -30 degrees Celsius), Porsche's crew is still satisfied with the result. We would be, too.
Now, no safari-style 911 is going to land in Porsche showrooms anytime soon, or ever. However, the automaker's sports cars can prove surprisingly competent and fun to drive in winter. The annual Porsche Ice Experience is back for 2023 (from late January to mid-February) and it's a fantastic opportunity for owners to hone their winter driving skills while testing the limits of their machine.
Watch: 2023 Porsche 911 GT3 RS Review
Share on Facebook