Older Kia Sportage Models Recalled Over Fire Risk
Stop us if you've ever heard about a recall on Kia vehicles that can catch fire due to an electrical short or a leak of some sort.
The latest one affects the 2008-2009 Sportage compact SUV including more than 71,000 units in the U.S. and exactly 10,115 in Canada. Those that were hit by a similar recall in 2016 are also involved since eight vehicle fires and 15 localized melting/damage incidents have been reported since 2017 in units that had previously been repaired.
Kia is not aware of any accidents or injuries. The cause of the post-recall fire incidents is unknown and still under investigation, the company said.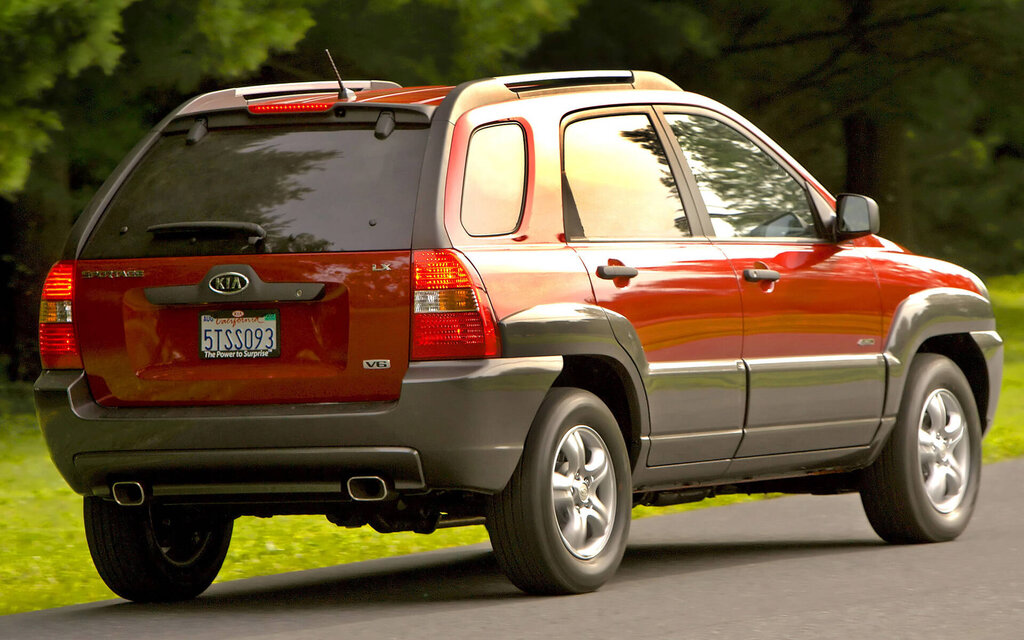 The problem is that the brake hydraulic electronic control unit (HECU) could short circuit, creating a fire risk.
Affected owners will receive a mailed notice telling them to bring their Sportage to a Kia dealer to have the HECU fixed using a more effective method, which is currently under development. In the meantime, Kia advises that you should park your vehicle outdoors and away from other vehicles or structures until the recall repairs are completed, just to be safe.
Back in February of this year, Hyundai and Kia recalled over half a million vehicles across North America including 80,926 in Canada. Among them were 2014-2016 Kia Sportage models. In that case, either the control module for the antilock brake system (ABS) or the brake hydraulic electronic control unit (HECU) could short circuit. Dealer need to inspect the ABS module and replace it, if necessary. They will also replace the ABS multi-fuse.
Watch: 2023 Kia Sportage X-Line Review
Share on Facebook