1971 Stutz Blackhawk Owned by Elvis Presley to be Auctioned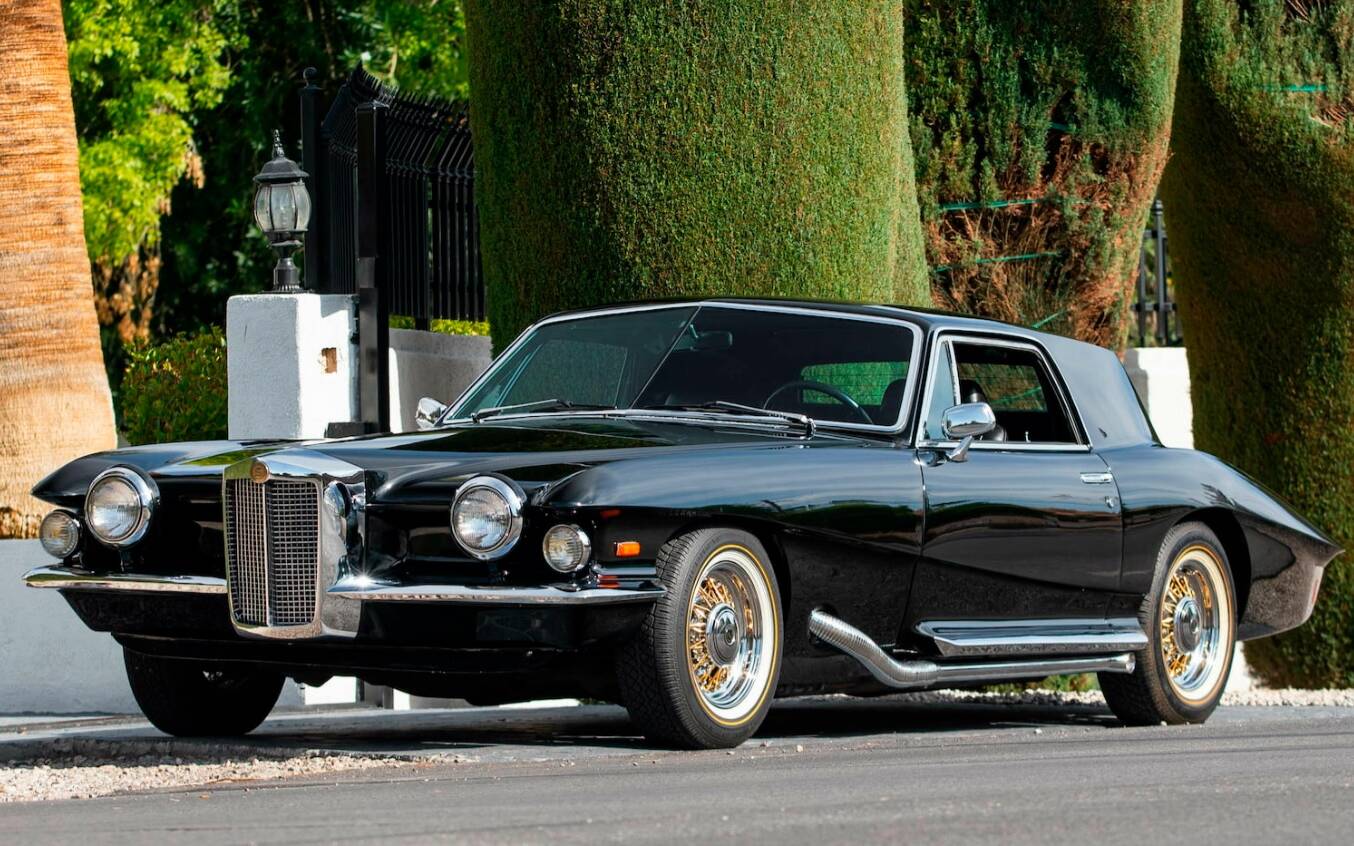 Mecum Auctions will return to the Las Vegas Convention Center for its sixth annual collector car auction at the venue on November 10-12 with an estimated 1,000 American muscle cars, classics, Corvettes, exotics, trucks, hot rods, customs and more to cross the auction block.
One of the stars of the event will most certainly be the 1971 Stutz Blackhawk you see here. Why? Because it used to belong to the King himself, Elvis Presley.
Stutz is not a name that many people are familiar with. Originally established in 1911, it ended production in 1935 but was revived in 1968 and became a symbol of luxury and prestige. The modern Blackhawk, with fewer than 600 units built over 16 years, proved quite popular among U.S. celebrities. Elvis owned at least four including the very first Blackhawk that went on sale, was later crashed by a hired driver and can now be found in a restored condition in Graceland.
Featuring a faux radiator shell-type chrome grille, freestanding headlamps and a spare tire that protruded through the rear decklid, the Blackhawk was penned by retired Chrysler designer Virgil Exner, but you have to know that the custom body was manufactured in Italy by Ghia and used a GM platform and V8 engine.
After driving this 1971 model for several years, Elvis gifted it to his doctor and good friend Elias Ghanem, as the plaque on the dashboard shows. The car now has 31,856 miles (51,267 km). Mecum does not provide a value estimate, but you can bet someone will pay big bucks to get their hands on it.
In addition to this Stutz Blackhawk, the Las Vegas auction will feature a 1969 Dodge Daytona, one of just 503 units built that year and made even rarer by its uncommon colour combination of R4 Red with a red interior. There will also be a pair of sought-after 1969 Chevrolet Camaros including a Z28 in Hugger Orange. You can check them out in the photo gallery at the top of the page.
Share on Facebook