Volvo to Offer Two-Way Charging With Upcoming EX90
As we told you a couple of weeks ago, Volvo is preparing to introduce a range-topping electric SUV on November 9. Called EX90, this model will become the Swedish automaker's new flagship and the safest Volvo vehicle to ever hit the road, with artificial intelligence and over-the-air updates keeping the various systems fully effective over time. 
We'll have to wait another month to get all the specs and details, but what we can tell you now is that the EX90 will have another thing that most EVs don't: two-way charging capability.
That's right, similar to the Hyundai IONIQ 5, Kia EV6 and Ford F-150 Lightning, for example, EX90 customers will be able to plug in another vehicle, various power tools and devices or even their house and use the energy from the battery—like a generator on wheels.
This will be a first for Volvo, of course, and the company sees it as a way to not only make people's lives easier but also to ease the strain on the grid, which will face increased demand as more and more cars make the electric transition.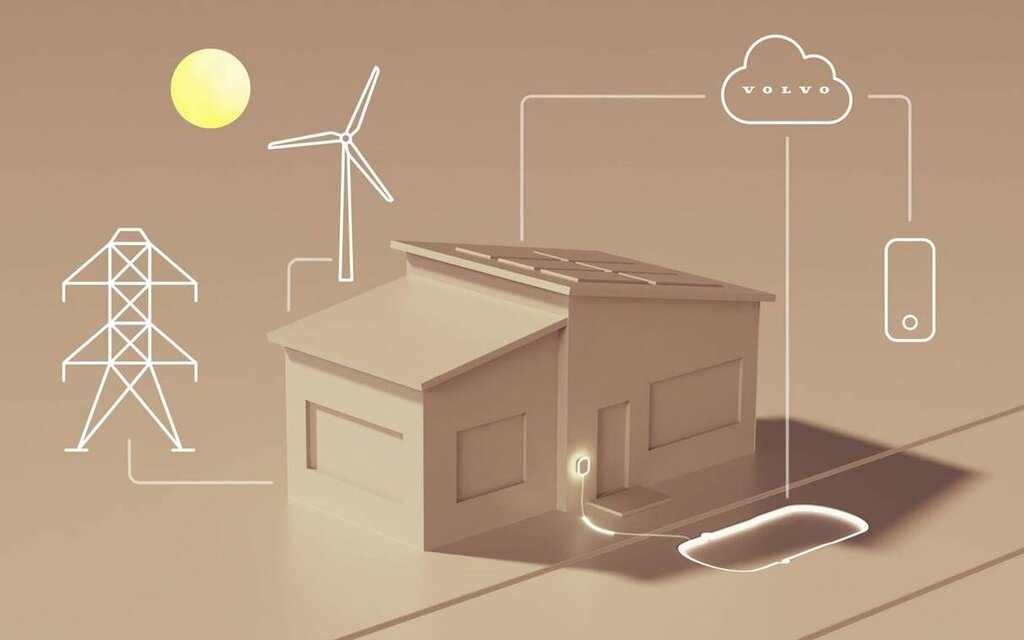 Users will be able to manage and program charging sessions on their smartphone using the Volvo Cars app. Obviously, a system will ensure the battery is charged and discharged in a limited way to reduce the risk of avoidable battery degradation.
As Volvo notes, two-way charging capability on the EX90—including all the required hardware (cable, wallbox, adapter plugs, etc.) will be initially available in select markets only. Those are currently under assessment, but we don't see why Canada would be excluded.
More announcements about the Volvo EX90, which will likely arrive as a 2024 model, will be made in the weeks leading up to the November 9 reveal. Stay tuned.
Share on Facebook