Ferrari Purosangue: Five Things to Know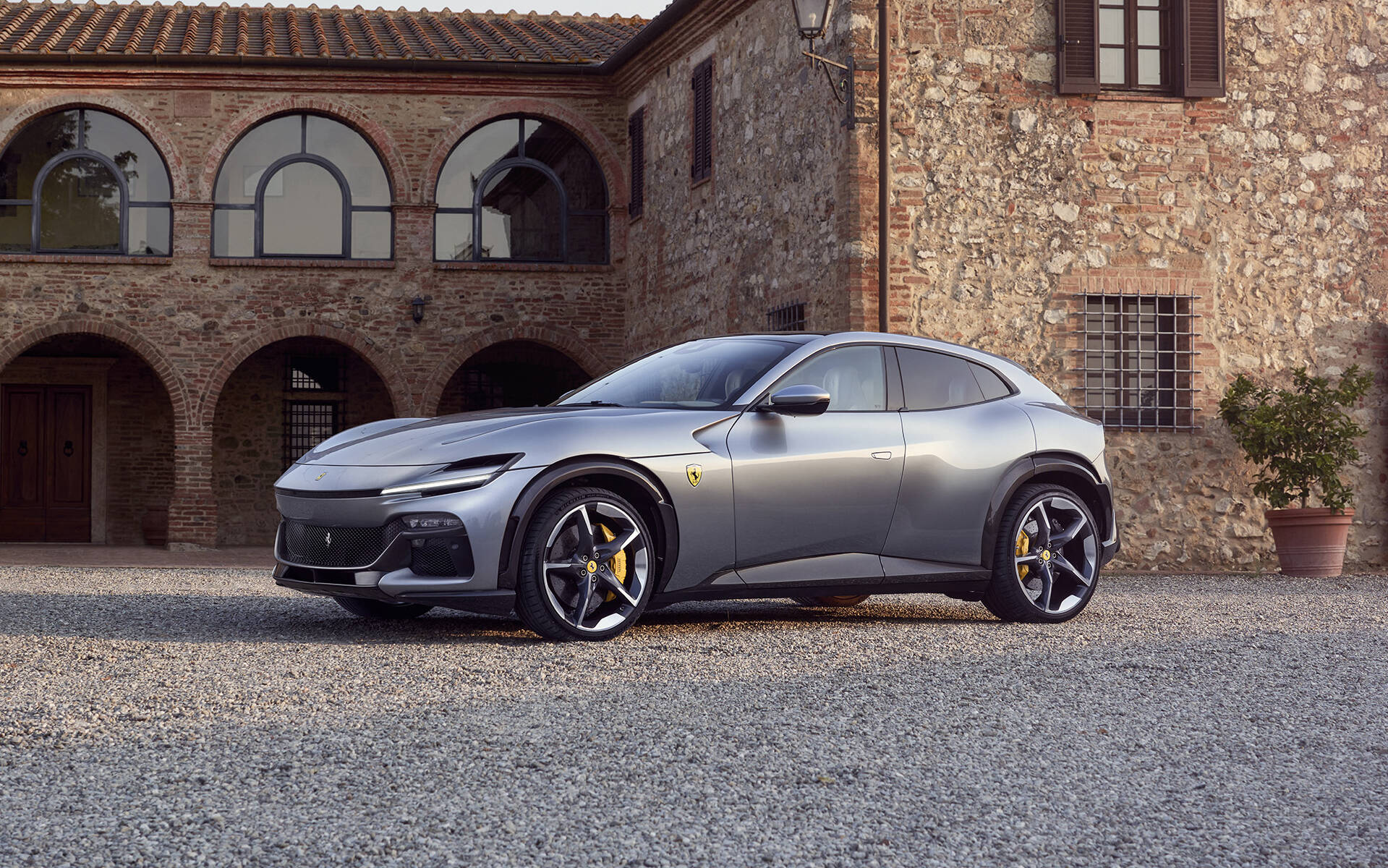 In case you hadn't noticed, things are getting wild in the high-performance SUV segment. Aston Martin first sent shockwaves with the DBX 707, then the Lamborghini Urus Performante soon followed. This week marked the introduction of the BMW XM, a plug-in hybrid model exclusive to the automaker's M division and coming with up to 735 horsepower.
Of course, no one can forget the Ferrari Purosangue that made its global debut on September 13. Yep, even the Maranello-based exotic car manufacturer has an SUV now—a first in the 75 years of the Prancing Horse. It's actually described as a "four-door four-seater" combining performance and driving pleasure with increased comfort and space.
Here are five things you need to know about this new Italian thoroughbred:
Unique Chassis and Styling
The Ferrari Purosangue's chassis is completely new and was designed from scratch with the aim of producing a structure of uncompromising rigidity. Meanwhile, the body combines various materials ranging from aluminum to carbon fibre, with the introduction of high-strength steel in important areas and flanking the mechanical joins with structural adhesive.
The Purosangue rides on massive 22-inch front and 23-inch rear wheels, while the single-shell carbon fibre roof with integrated soundproofing is completely new, delivering rigidity levels on par with a glass roof while weighing 20 percent less than an aluminum roof with soundproofing.
State-of-the-Art Aerodynamics and Control
As they often do, Ferrari designers and engineers spent a lot of time working on aerodynamics. Among the new solutions used on the Purosangue is a front bumper and wheel arch combination generating an air curtain that aerodynamically seals the front wheels, preventing turbulent transverse air flows being generated. A tiny lip spoiler in the middle of the hatch and a floating spoiler at the top are also part of the package. As you can see, there is no rear wiper.
Ferrari also gave the Purosangue the very latest iterations of the vehicle dynamic control systems introduced on its most powerful sports cars, including independent four-wheel steering and ABS 'evo' with the six-way Chassis Dynamic Sensor (6w-CDS). Making its world debut is the new Ferrari active suspension system, which effectively controls body roll in corners as well as the tire contact patch over high-frequency bumps. Another Ferrari first is Hill Descent Control.
Iconic V12 is Alive and Well
Despite the auto industry increasingly moving to smaller and turbocharged engines, Ferrari chose to launch the Purosangue with its most iconic engine. Mounted in a mid-front layout, the naturally aspirated 6.5-litre V12 delivers 715 horsepower at 7,750 rpm and 528 pound-feet of torque at 6,250 rpm, 80 percent of which is available at low revs. Mated to an eight-speed dual-clutch transmission, it can sprint from 0-100 km/h in a mere 3.3 seconds—just a tad slower than the 697-horsepower DBX 707, which needs 3.1 seconds according to Aston Martin—with a top speed in excess of 310 km/h.
Will a smaller engine be available in the future? It's possible but unlikely. By the way, the 4RM-S all-wheel drive system developed for the GTC4 Lusso has been further evolved and now inherits the innovations made to the SF90 Stradale's system, including torque vectoring on the front axle and distribution of torque to the rear axle by an electronic differential.
Not Your Typical SUV Interior
Access to the cabin is made easy by a set of front doors with a larger opening (63 degrees) and brand-new electric, rear-hinged rear doors with a 79-degree opening. The aluminum rear hatch is electrically activated and reveals a 473-litre trunk—quite small by SUV standards but the largest ever in a Ferrari.  
Unsurprisingly, the interior is super-sporty with four separate and independently adjustable seats that are sculpted like a bodybuilder (the front ones come with a massage function). There is no centre touchscreen, instead each front occupant has their own display. Physical buttons are virtually inexistent.
Exclusive and Extremely Expensive
In order to guarantee a certain level of exclusiveness, Purosangue production will be limited. How limited exactly? Ferrari has simply said that it won't exceed 20 percent of its annual capacity, meaning about 2,200 units tops.
As for pricing, the Purosangue will start at 390,000 euros in Italy, or more than $520,000 CAD at the current exchange rate. Deliveries in North America will begin in late 2023.
Share on Facebook