Toyota Venza Gets Prime-Like PHEV Variant… in Japan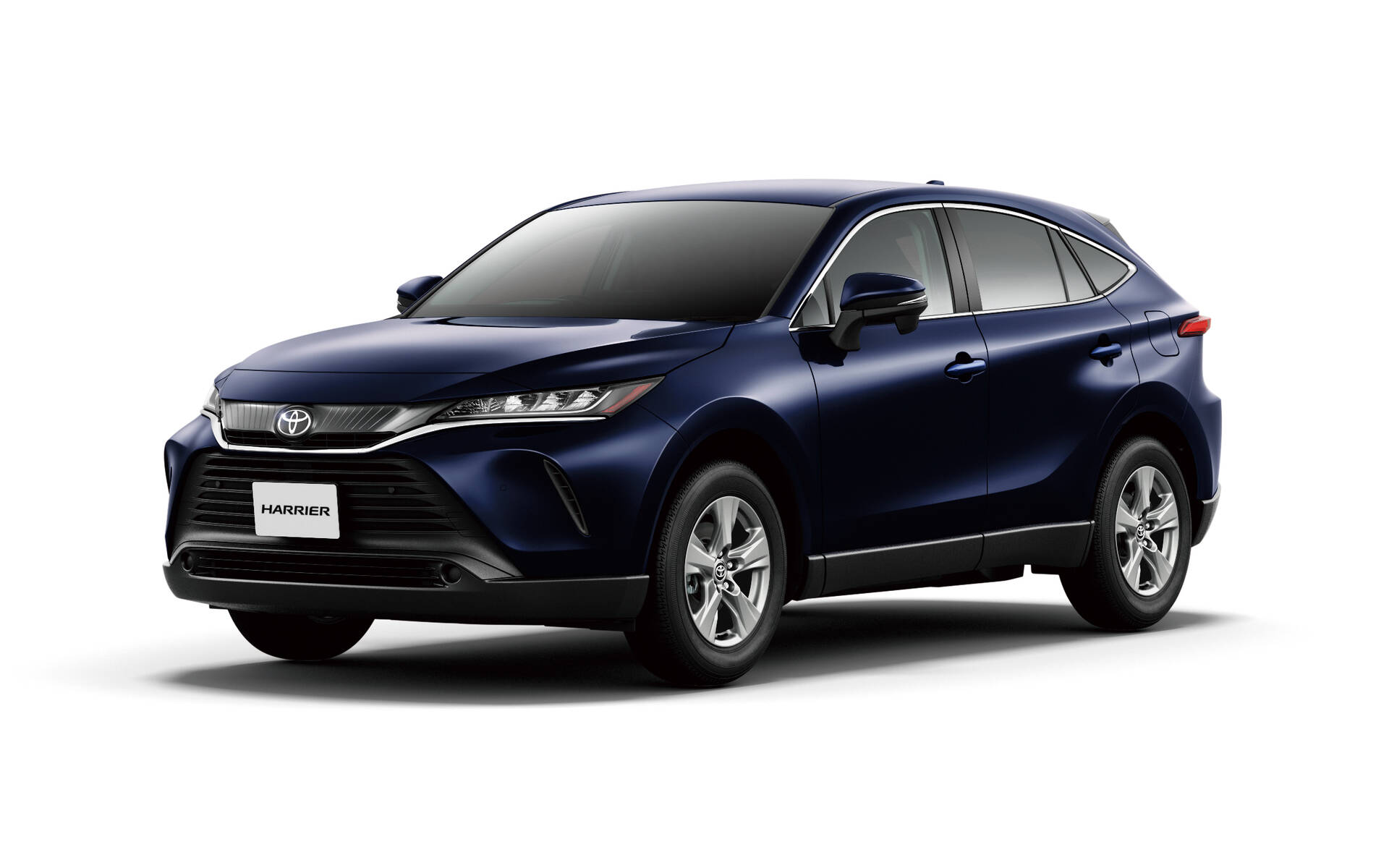 The Toyota Venza was brought back from the dead two years ago in a completely new package and with a hybrid-only powertrain. There are some key updates for 2023 including a Nightshade Edition, version 2.5 of the Toyota Safety Sense suite of active safety features, and a sophisticated new multimedia system featuring an intelligent voice assistant, 
No changes have been made under the hood, though, at least here in North America. In Japan, Toyota is introducing a plug-in hybrid variant of the Harrier (that's the name given to the Venza over there).
Unsurprisingly, the technology is shared with the immensely popular RAV4 Prime, combining a 2.5-litre gasoline engine with a pair of electric motors for a total output of 302 horsepower. The vehicle also benefits from the same AWD system and the same 18.1kWh high-voltage battery.
Toyota did not specify all-electric range, but it's likely pretty close to the RAV4 Prime's 68 km (in Canada) since the Harrier/Venza is only marginally heavier.
Sales in Japan will start on October 31. Can we expect the automaker to launch this vehicle on the other side of the Pacific in a year or two? That's a good question. And of course, Toyota Canada does not comment on its future products.
In terms of performance, a Venza Prime would certainly be a pleasant addition to the lineup since the current hybrid model delivers no more than 219 horsepower (similar to the RAV4 Hybrid). People mostly buy this crossover for the smooth ride, premium amenities (such as the available Star Gaze panoramic roof, whose electrochromic glass allows drivers to switch from transparent to frosted modes within seconds) and combined fuel consumption of just 6.1 L/100 km.
As for pricing, the Canadian-spec Venza currently retails from about $41,500-$51,000 including freight and PDI, versus $48,500-$55,000 for the RAV4 Prime. Applying a price gap similar to the one between the RAV4 Hybrid and RAV4 Prime would result in a range of $53,000-$60,000, approximately. The all-new NX 450h+ from Toyota's luxury brand, Lexus, starts at $62,690.
What that means is there is some space—not a lot but just enough—to sell a Venza Prime on our shores. Will Toyota Motor North America pull the trigger in Canada and the U.S.? Keep following The Car Guide to be among the first to know if and when that happens.
Share on Facebook