Here's a Ford Bronco Anyone Can Afford and Play With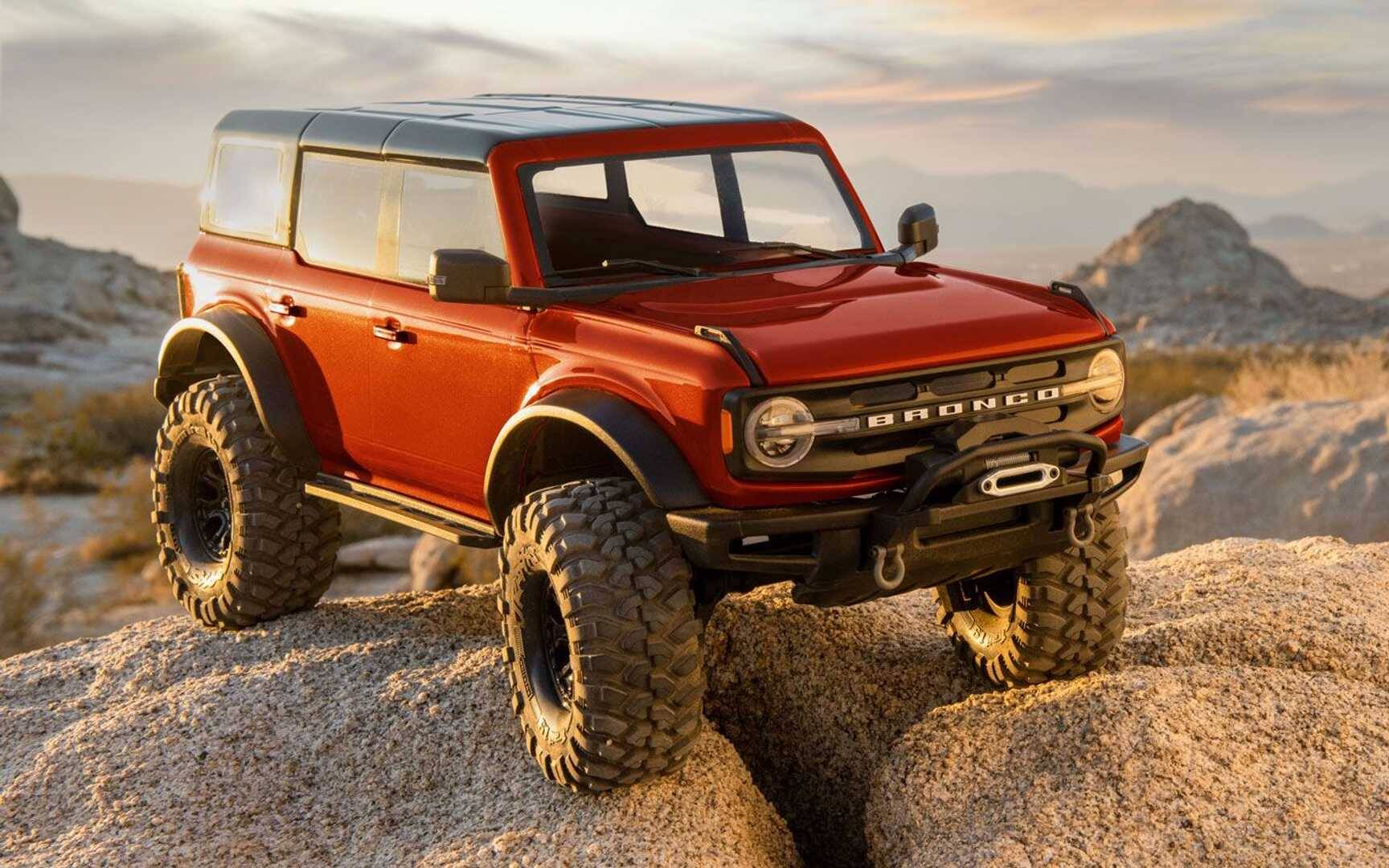 One of the main issues with the new Ford Bronco so far is the long wait list. That and the price, especially when it comes to the almighty Bronco Raptor, which starts at $102,190 including freight and PDI.
There are cheaper alternatives to the Bronco, of course. And now we've found another one that can fit pretty much anyone's budget. The catch? You won't be able to sit behind the wheel.
We're talking about the remoted-controlled Ford Bronco introduced by Traxxas. Similar to the the Chevrolet Corvette Stingray RC, it's a 1:10-scale, extremely detailed and faithful replica of the actual production model. In fact, the product is licensed and approved by the automaker.
Traxxas' TRX4 platform underpins the vehicle and includes remote-locking front and rear differentials as well as a high/low transmission. The 5,000mAh iD LiPo battery pack, which enables up to two hours of operation, is mounted in a way that ensures outstanding ground clearance along with an approach angle of 52 degrees and departure angle of 49 degrees—way better than the life-size Bronco.
Adjustable, oil-filled shocks, a 45-degree steering angle and Wildtrak wheels are also part of the mix. Furthermore, you can choose from a wide array of accessories including a motorized winch with a 10-pound towing capacity. And get this: companies like H-Tech are advertising special conversion kits giving the Raptor treatment to the remoted-controlled Bronco:
The Ford Bronco RC by Traxxas is 58.4 centimetres long and weighs 6.4 pounds. Canadian pricing is set at $819 without shipping and taxes. If you ask us, you should consider paying extra for a replacement body in case the stock one suffers too much damage.  
Okay, maybe not everyone can afford this Bronco, but if you're a big fan, that's definitely something you need to check out. Also, Christmas is slowly approaching.
Watch: Miranda Drives the Real Ford Bronco Wildtrak
Share on Facebook