Dealers and Shops With the Best Long-Term Customer Service in 2022
The Canadian auto service industry's market value is expected to return to pre-pandemic levels this year, reaching $10.9 billion following a low of $6.6 billion in 2021, according to the J.D. Power 2022 Canada Customer Service Index—Long-Term (CSI-LT) Study.
This major rebound is mainly driven by the increase in the average cost per visit to dealerships (from $332 in 2021 to $394 in 2022) and aftermarket shops (from $226 to $247). 
Across the country, dealerships now account for 47 percent of all service visits and manage to capture the larger share—58 percent—of industry revenue. The number of visits to aftermarket shops is decreasing, too, a trend that started in 2019.
Whether people choose to visit a dealership shop or an aftermarket service provider, the top three reasons for their decisions are the same: a positive prior experience with the service department, convenience of location, and recommendations from family or friends.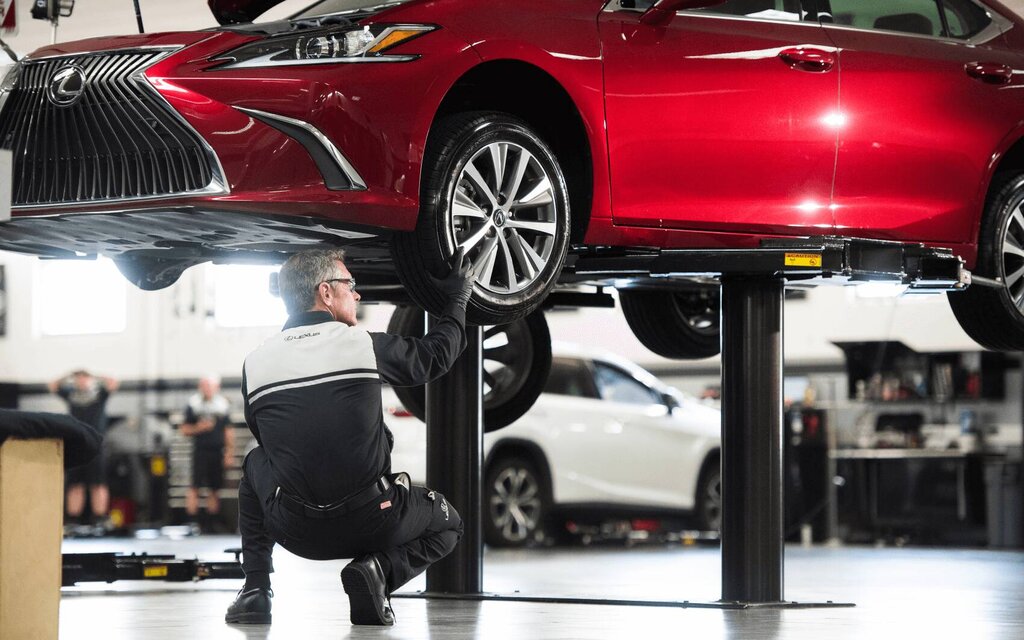 Top Places for Customer Service in Canada
J.D. Power's CSI-LT Study for Canada also highlights the top places for vehicle maintenance and repair in 2022 based on a satisfaction index of 1-1,000.
When it comes to dealerships, Lexus, Mercedes-Benz and General Motors (Chevrolet/GMC/Buick/Cadillac) lead the way this year. Audi took a huge tumble, while Stellantis-owned brands (Jeep/Dodge/Ram/Chrysler/Fiat) are next-to-last. The worst? This may surprise a few people, but it's Subaru.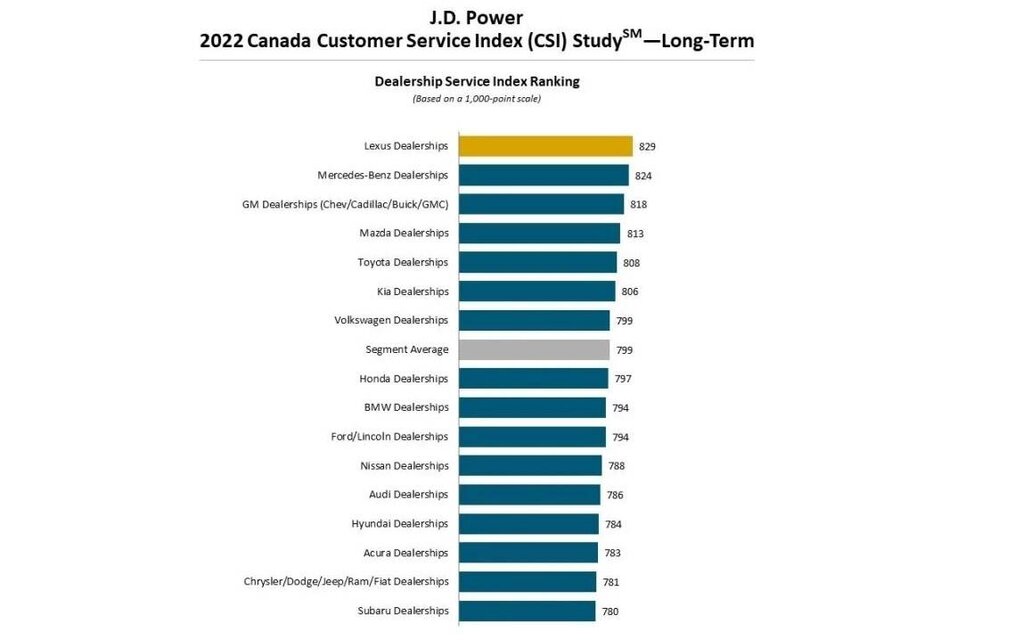 In the aftermarket service segment, Napa Autopro centres rank highest, followed by Great Canadian Oil Change and Midas. Costco has significantly improved from a year ago and is now just below average, while Canadian Tire is last once again.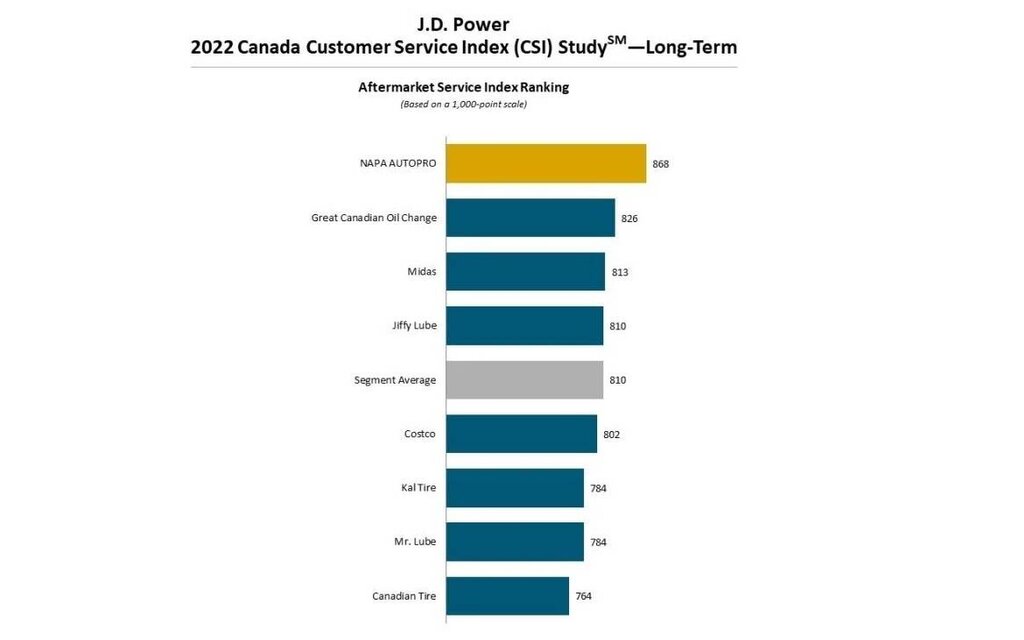 J.D. Power measures service usage and satisfaction based on five factors including service quality, vehicle pick-up, service facility, service initiation and service advisor. More than 8,600 Canadian owners of vehicles that are 4-12 years old were surveyed.
Share on Facebook