Austrian Bike Maker KTM Unveils Road-Legal X-BOW GT-XR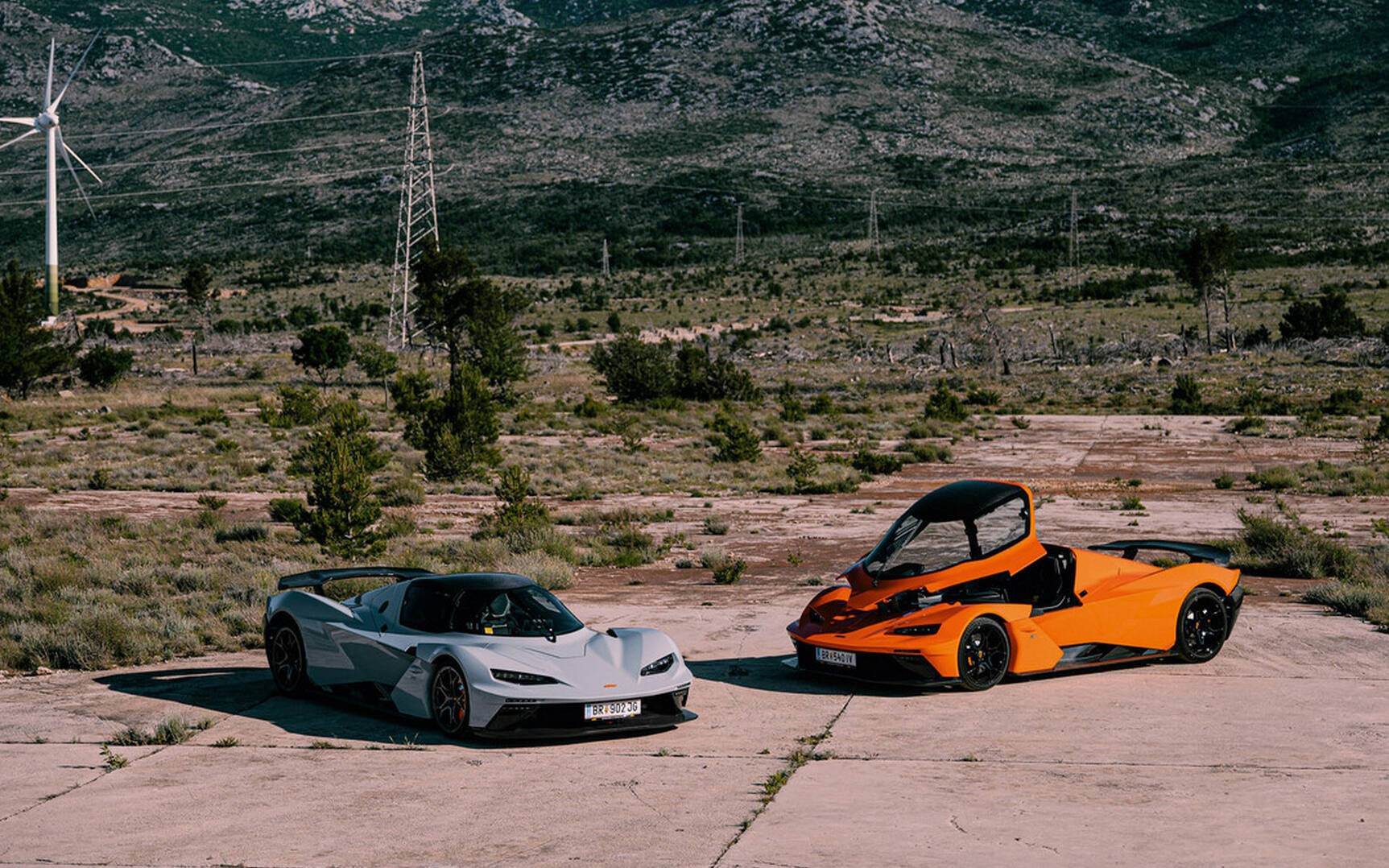 Fifteen years after unveiling the one-of-a-kind X-BOW, a topless two-seater that isn't street-legal in North America, Austrian bike manufacturer KTM is introducing its first true road car.
The X-BOW GT-XR is a new variant of the X-BOW GTX that made its debut in February 2020 as a GT2-class racer for Europe. The two models share a number of competition-ready components, but the former gets extra features and amenities designed for daily driving.
The list includes air conditioning, a digital rear-view camera (since there's no rear window), USB-C charging ports and Bluetooth connectivity. Sport bucket seats with four-point harnesses remain inside, as does the fighter jet-like canopy that tilts forward to allow access to the cockpit. The trunk is a bit larger than a Mazda MX-5's at 160 litres, and custom-fitted luggage are available.  
The engine, a turbocharged 2.5-litre five-cylinder unit that Audi uses in the TT RS and RS 3, generates 517 horsepower and 428 pound-feet of torque, making the 1,250-kg X-BOW GT-XR an absolute missile.
By the way, KTM says it accelerates from 0-100 km/h in just 3.4 seconds and achieves a top speed of 280 km/h. Power is sent to the rear wheels via a seven-speed dual-clutch transmission.
What else? Oh, the carbon fibre monocoque and body panels are not the only things that benefited from aerodynamic optimization. The components of the adjustable suspension did, too. What's more, a system called AirCurtain creates an aerodynamic ground effect that helps the car stick to the road. Vortices generated by the front spoiler and routed around the floor create a seal of air underneath the car and enhance the aerodynamic effect even further.
The KTM X-Bow GT-XR is hand-built in extremely small numbers in Graz, Austria and sold from 284,900 euros, or about $375,000 CAD, before taxes. Distribution goes through KTM retailers.
Share on Facebook