Porsche, Genesis, Cadillac Lead Most Appealing Car Brands in 2022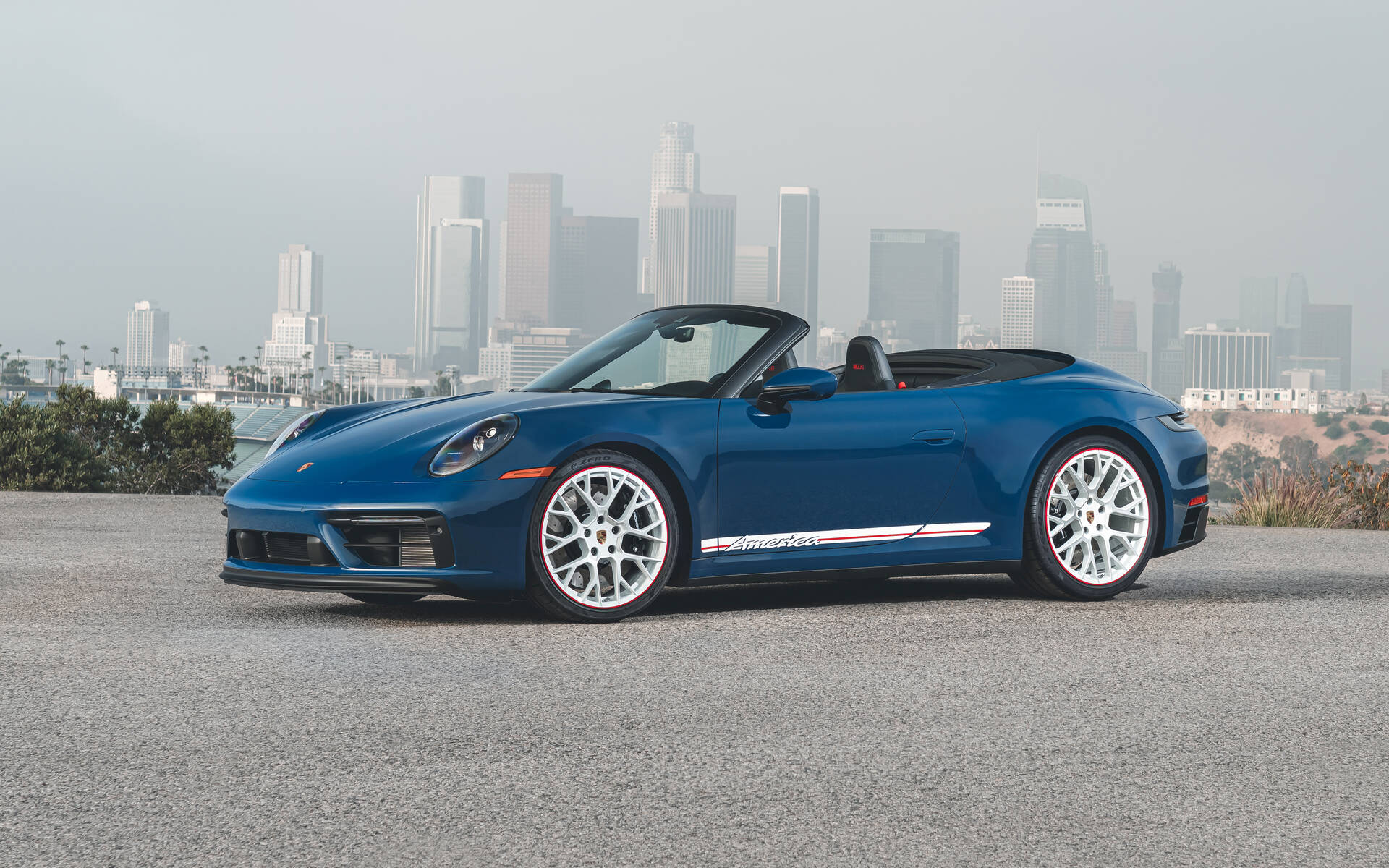 J.D. Power's 2022 APEAL (Automotive Performance, Execution and Layout) Study released today confirms yet again the unmatched desirability of Porsche, which ranks above every other brand in the auto industry.
Genesis and Cadillac round out the top three. It's worth pointing out that Tesla would have been No. 2 overall if it hadn't failed to meet all of the eligibility criteria.
Over 84,000 owners of new 2022 model-year vehicles were surveyed after 90 days of ownership. The study was fielded from February 2022 through May 2022, based on vehicles registered from November 2021 through February 2022. Owners were asked to consider 37 attributes, ranging from the sense of comfort they feel when climbing into the driver's seat to the exhilaration they get when they step on the accelerator.
As J.D. Power notes, the gap between premium and mass-market brands widened in 2022 after closing in 2021. Among the latter, Dodge ranks first for the third year in a row, as shown below: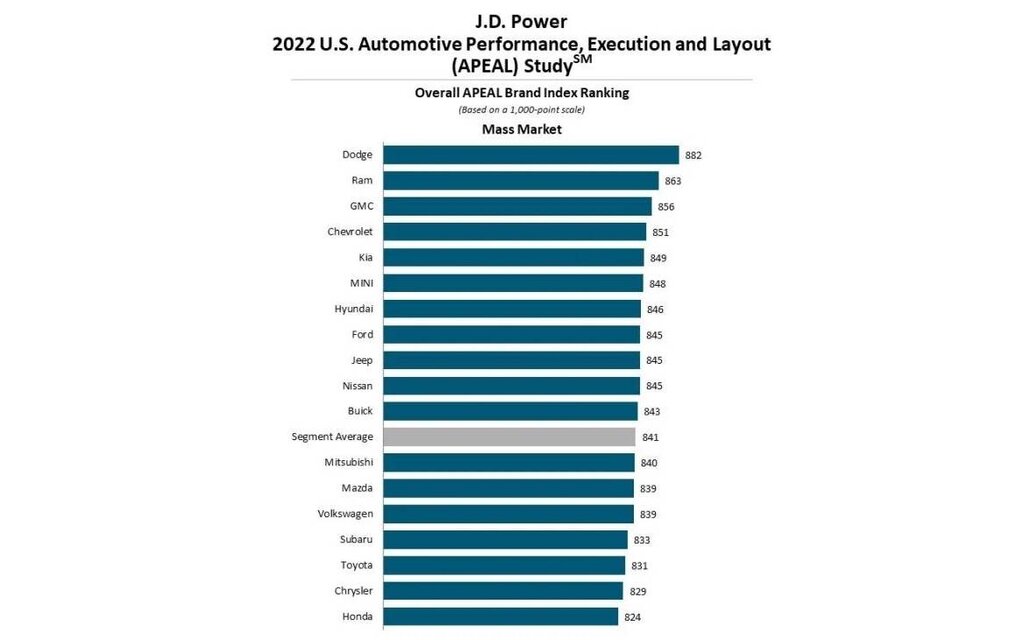 Now, check out the rankings for premium brands: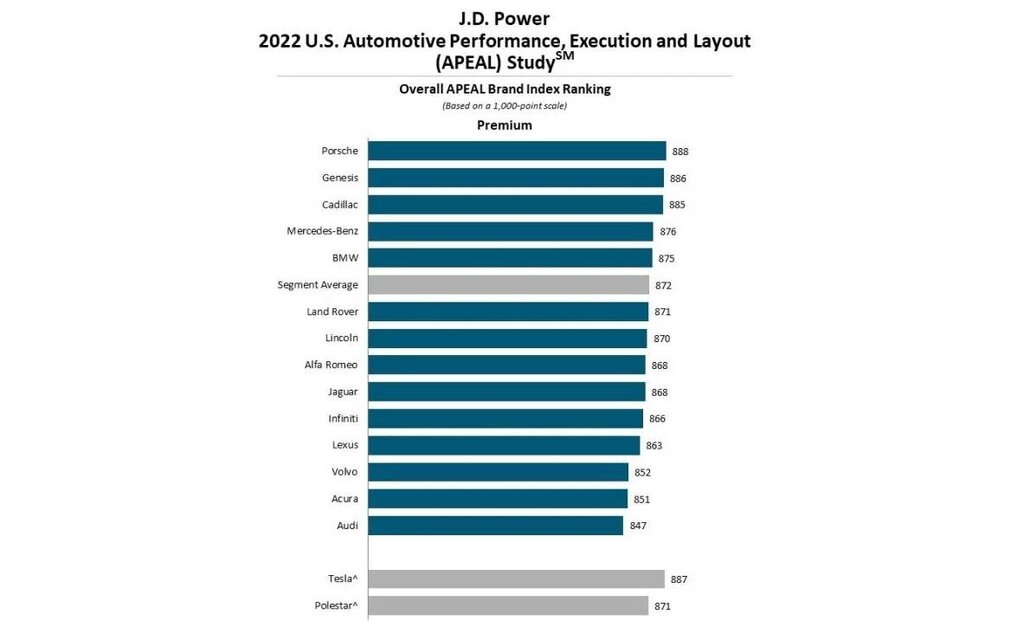 Once again, we can see that Japanese brands, despite their strong reputation for quality and reliability, are largely those that consumers find the least attractive and exciting.
Surprisingly, even with the dramatic increases at the pump earlier this year, conventionally powered vehicles still post higher composite APEAL Index scores than hybrids and EVs, which continue to have issues related to battery range and charging time. Some EVs have bucked that trend, though. The Kia EV6 (compact SUVs) and Mercedes-Benz EQS (large premium cars) rank highest in their respective segments.
By the way, the BMW X6 is the highest-ranking individual model in this year's study. Which model do you find the most appealing? Don't hesitate to comment below.
Share on Facebook