2023 Porsche Taycan and Previous Models Get Major Software Update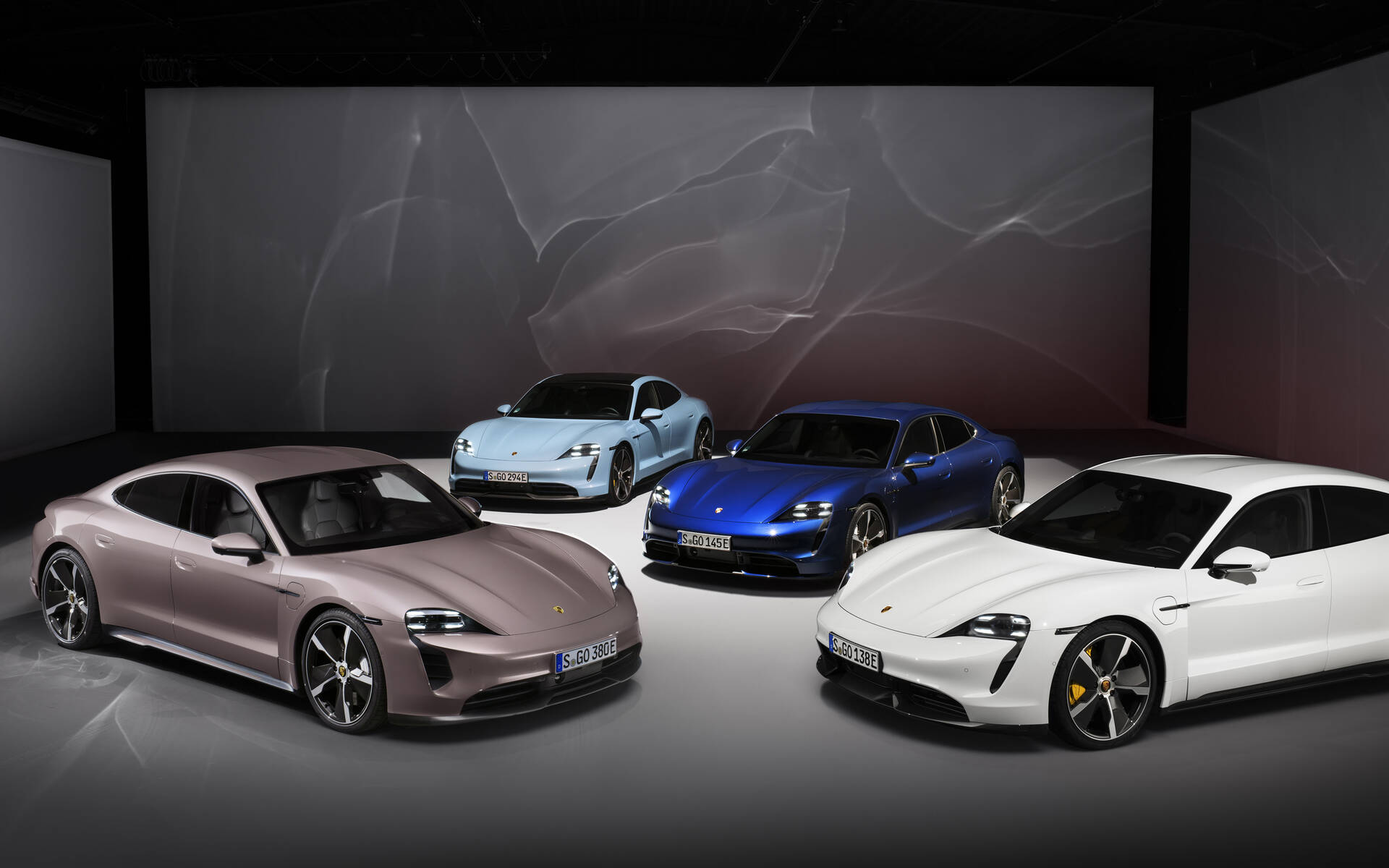 Porsche is making a comprehensive series of software updates to the Taycan for the 2023 model year. These updates will also be available to 2020, 2021 and 2022 Taycan models of all configurations in the very near future.
Before we get to the details, you should know that the Taycan 4 Cross Turismo—the most affordable Taycan you can buy—will no longer be offered in Canada. The entry-level wagon variant will now be the 4S, which starts at nearly $130,000.
Also, Variable Light Control can be had on all Taycan models with a panoramic glass roof and comes prepared for the roof transport system. Meanwhile, a pre-installed wiring harness for both front and rear cameras is available via Tequipment.
Extra Range and Faster Charging
As mentioned up top, the 2023 Porsche Taycan is more technologically advanced and all previous models can be brought up to date with the same features and capabilities. The updates are free for customers, will be offered worldwide and can be carried out during a visit to a Porsche dealer. The precise scope of the updates and the duration of the necessary service appointment depend on the specific software status of the Taycan in question.
Thermal management is optimized so the battery can precondition faster and to a higher temperature, allowing for optimum charging curve performance even at higher state of charge. This will increase range—up to about 50 km based on the WLTP standard, Porsche says—although the exact figures for Canada have yet to be posted. Charging times will be shorter, too.
In the Normal and Range drive modes, in partial load operation the front electric motor is almost completely disconnected and de-energized, reducing frictional drag losses and increasing the vehicle's range.
Next, the automatic regenerative braking setting is retained even when the driver changes the drive mode, which is one less irritant to deal with. Furthermore, the all-wheel drive indicator in the instrument cluster now shows energy flow.
Enhanced User Experience
The infotainment system with Porsche Connect is also improved as part of the 2023 updates. Highlights include a colourful tile screen, revised user interface, integrated Spotify and wireless Android Auto. The head-up display design is revised, too, and charging stations can be filtered by power output.
Just to be clear, there is no new hardware involved. The operation will enable all Taycan models to receive over-the-air software updates more easily, without any visit to a Porsche dealer, in the future.
Watch: 2022 Porsche Taycan GTS Review
Share on Facebook