Hyundai Unveils Sporty EV Concepts, Announces
IONIQ 5

N in 2023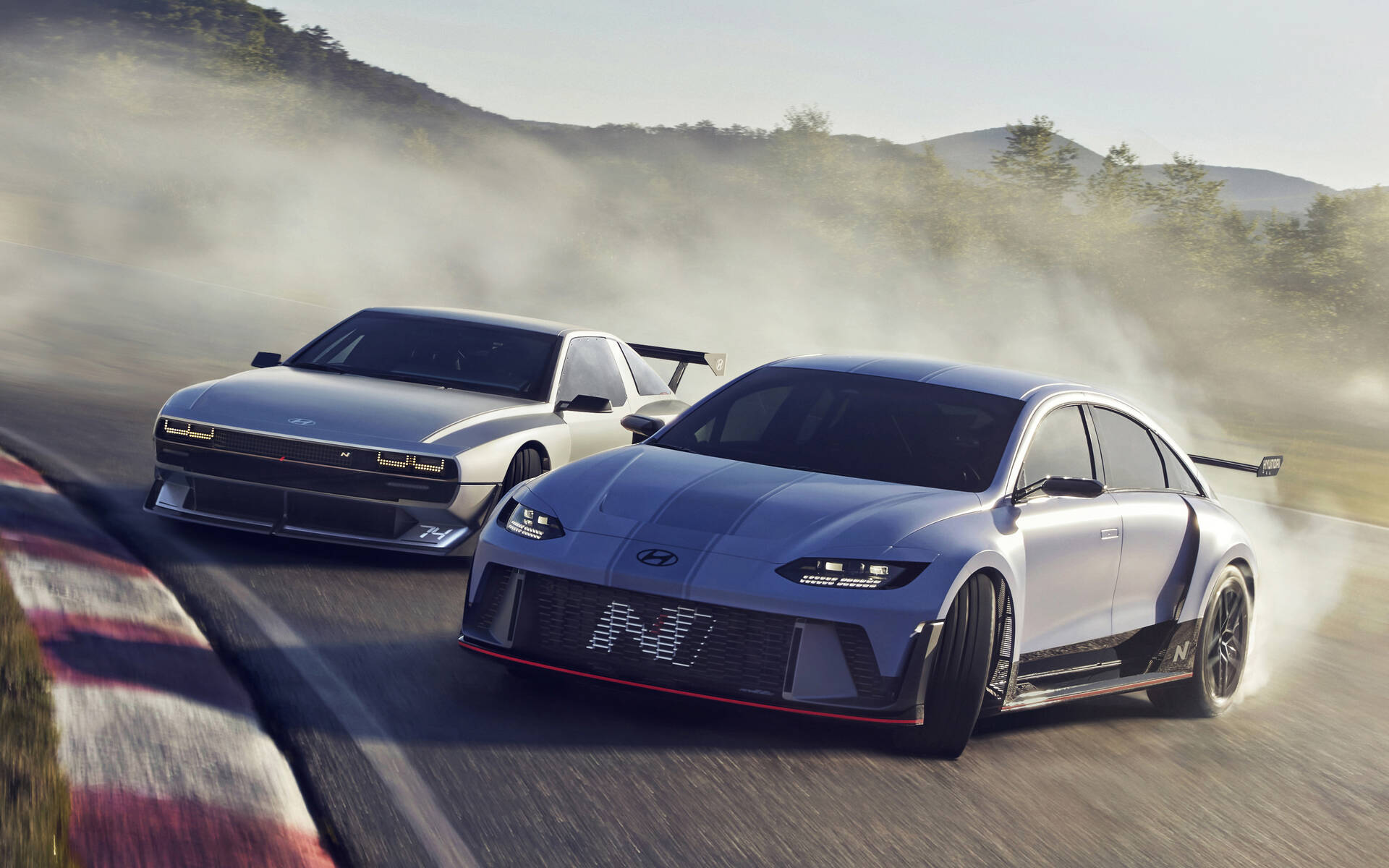 As part of its "N Day" in South Korea, Hyundai confirmed the launch of a high-performance variant of the IONIQ 5 electric crossover in 2023. Unfortunately, no details or official pictures are available at this point.
The event also included the reveal of two stunning electric sports car concepts—or "rolling labs" as the company calls them—that hint at the design direction and new technologies Hyundai's N division is working on for future products.
RN22e is an IONIQ 6 for Racing
The RN22e concept is based on the all-new IONIQ 6 sedan (or "Electrified Streamliner") that made its global debut earlier this week. A number of 3D printed parts reduce weight and keep the rigidity for better corner attack, while the AWD system is said to provide optimized torque distribution according to the different drive modes.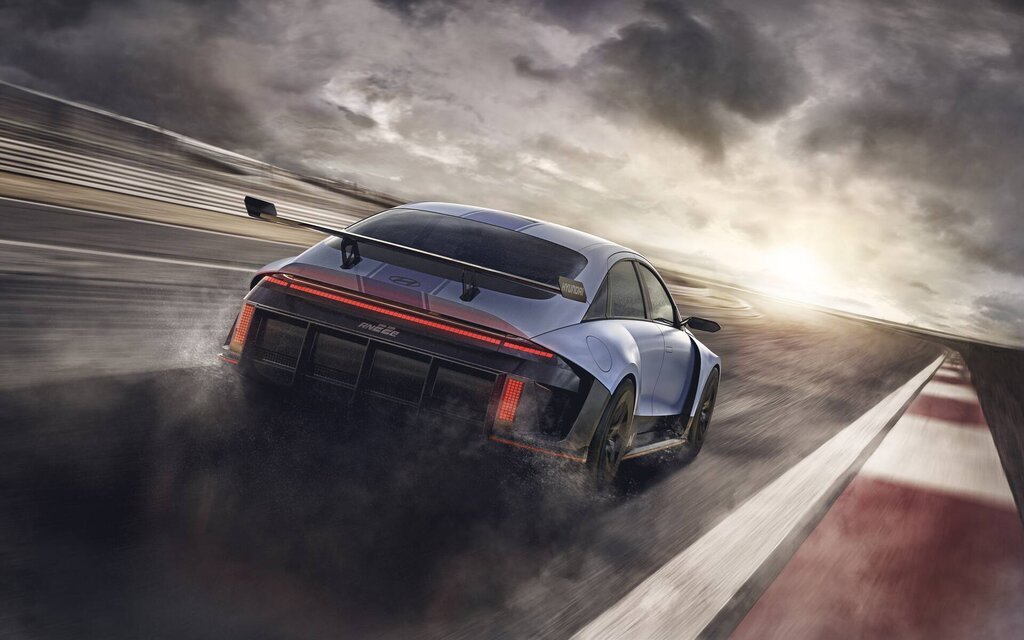 To improve endurance on the track, engineers focused on cooling and braking. Among other things, four-piston monoblock calipers and a 400-mm hybrid disc allows the RN22e to withstand the weight of its electric drive unit. In addition, Hyundai N will use this car to study how to deliver dynamic movement with regen-braking that precisely controls yaw and corner attack.
Meanwhile, there's a technology called N Sound+ which generates sound from the interior and exterior speakers for a more dynamic driving feel, the company points out. Working toward the same goal is N e-shift, which integrates the vibration and shifting feel of a conventional transmission.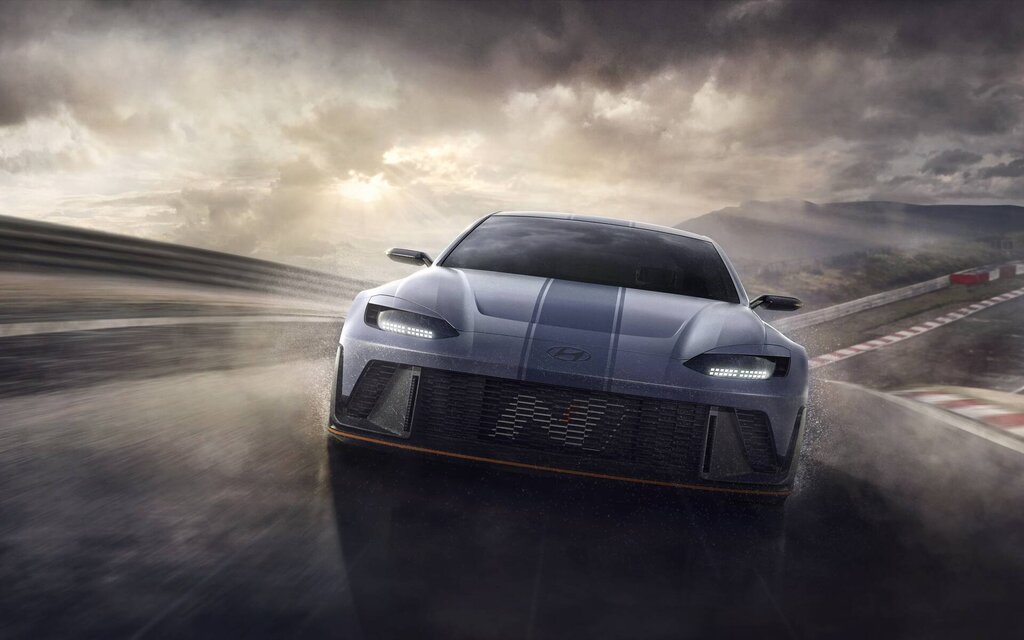 As you can clearly see, designers have largely kept the highly aerodynamic profile of the IONIQ 6, but added a sportier lower bumper up front and a race car-like wing in the rear. Output is 430 kW (577 hp) along with 546 lb-ft. of torque—exactly like the Kia EV6 GT and probably the future IONIQ 5 N, too. The 77.4kWh battery charges from 10-80 percent in less than 18 minutes when plugged into a 350kW DC fast charger.
Past Meets Future With N Vision 74
In a completely different package inspired by both the 1974 Pony Concept and the 2025 Vision Gran Turismo prototype unveiled in 2015, Hyundai created another "rolling lab" called N Vision 1974. Essentially, the brand's design heritage meets the electrification era with high performance to shape this model. Parametric Pixel lighting provides a futuristic flourish.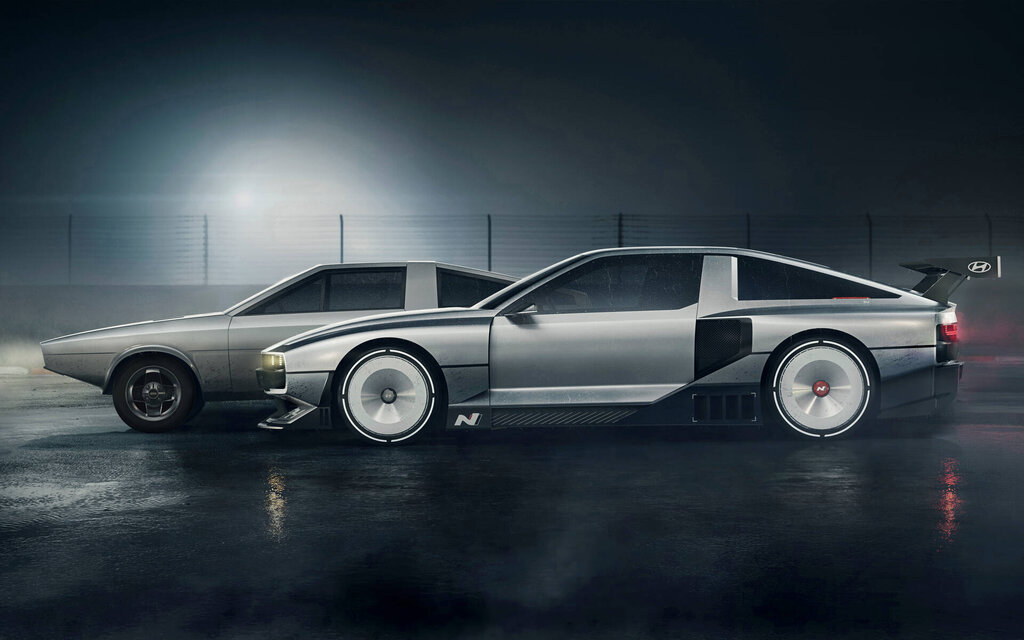 It's the same thing inside, apparently (there are no pictures to prove it), with a blend of heritage elements and modern design such as a digital cluster and analogue buttons.
The most surprising aspect of the N Vision 74 is the powertrain. Engineers have developed a hybrid system combining a 62.4kWh electric battery with a fuel cell system (the most advanced ever used by Hyundai). Cooling efficiency is improved, while the two different power sources can be used depending on different driving conditions. According to Hyundai, this setup enables better torque vectoring by twin motors on the rear, allowing a precise and responsive cornering experience.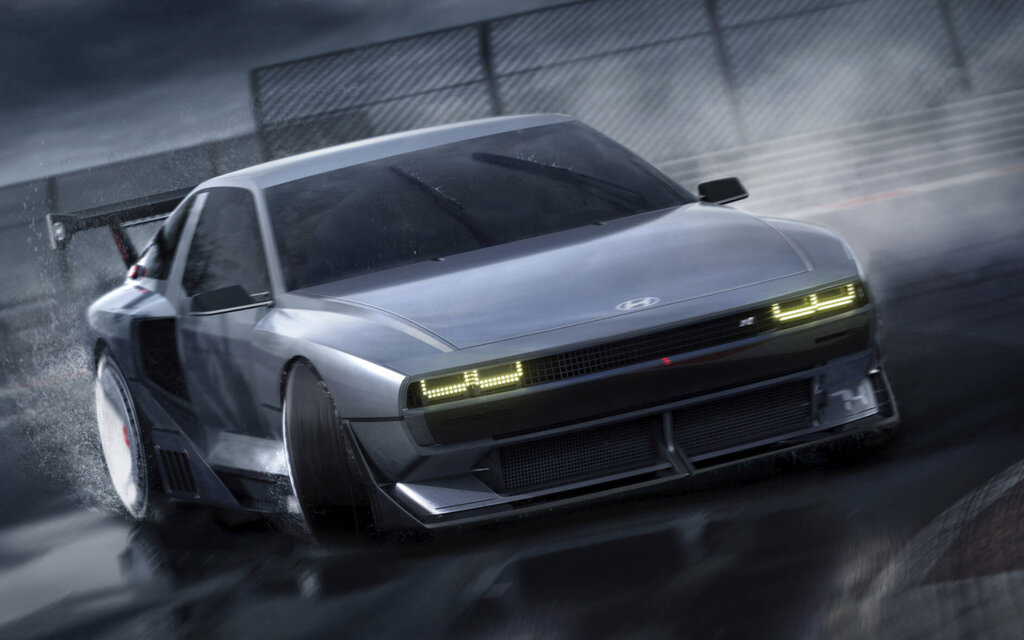 It all adds up to more than 500 kW (670 hp) of power and over 665 lb-ft. of torque. Maximum range of more than 600 km is possible and filling the tank takes just five minutes—once you're able to find a hydrogen refueling station.
"These rolling lab projects are great assets to prepare the N's electrification vision turning into reality, the IONIQ 5 N next year,'' said Till Wartenberg, Vice President of Hyundai Motor Company.
Share on Facebook